MILLENNIUM DOCS AGAINST GRAVITY: PJ Harvey. A Dog Called Money
Gdzie?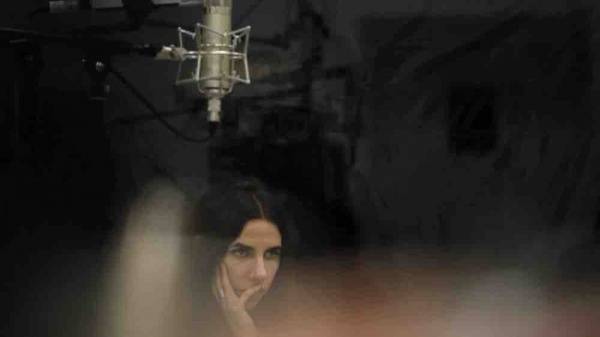 Dziecko z ciekawością przyciska twarz do okna samochodu, w którym siedzą brytyjska artystka PJ Harvey oraz współpracujący z nią, wielokrotnie nagradzany irlandzki fotoreporter i filmowiec Seamus Murphy. Znajdują się w Kabulu w Afganistanie, jednym z trzech miejsc, do których podróżują. Pozostałe to Kosowo i biedne dzielnice Waszyngtonu. PJ Harvey szuka inspiracji, zbiera wrażenia, kolekcjonuje słowa, obserwuje, słucha i przyswaja. Jej myśli słychać z offu. Murphy to wszystko nagrywa. Tworzą kronikę obcego człowieka, którego uważne spojrzenie skierowane jest na rzeczywistość codziennego życia w miejscach, które odwiedza i poznaje.
Każda chwila stanowi potencjalną okazję do napisania nowej piosenki, znalezienia dobrego tytułu lub rytmu. Inspiracja zamienia się w poezję, która daje początek piosenkom z albumu "The Hope Six Demolition Project". Po powrocie do Londynu PJ Harvey nagrywa te utwory ze swoim zespołem w specjalnie zaprojektowanym studiu pod Somerset House w Londynie, które służy jako rodzaj peep show, pozwalającego publiczności obserwować przez lustro weneckie cały proces twórczy. Film to swobodny wizualny kolaż, który odkrywa potencjał twórczy PJ Harvey oraz sposób, w jaki pracuje i zdobywa inspirację.
Reżyseria: Seamus Murphy
Wybrane festiwale i nagrody: 2019 – MFF Berlin
Organizator Bydgoskiego Aneksu: Fundacja ART-HOUSE
Współorganizator: MCK w Bydgoszczy
Współfinansowanie Bydgoskiego Aneksu: Miasto Bydgoszcz, Województwo Kujawsko-Pomorskie
Lokalny Partner Festiwalu: Katedra Przemysłów Kreatywnych/Wyższa Szkoła Gospodarki w Bydgoszczy
Partner: Stowarzyszenie Koloroffon
PRZED SEANSEM, O GODZ. 20.00: OGŁOSZENIE WERDYKTU BYDGOSKIEGO JURY
Ceny biletów i karnetów:
bilet na pojedynczy seans – 10,- zł
karnet na 10 wybranych seansów – 60,- zł
karnet na cały festiwal (31 seansów) – 120,- zł
______________________
Kalendarz wydarzeń odbywających się w Bydgoszczy miej zawsze pod ręką dzięki aplikacji mobilnej (Android i iOS).
______________________
Informacje o wydarzeniach przesyłajcie na adres wydarzenia@visitbydgoszcz.pl
______________________
Bydgoskie Centrum Informacji nie ponosi odpowiedzialności za jakiekolwiek zmiany miejsc, godzin i dat wydarzeń.