MILLENNIUM DOCS AGAINST GRAVITY: Cała przyjemność po stronie kobiet
Gdzie?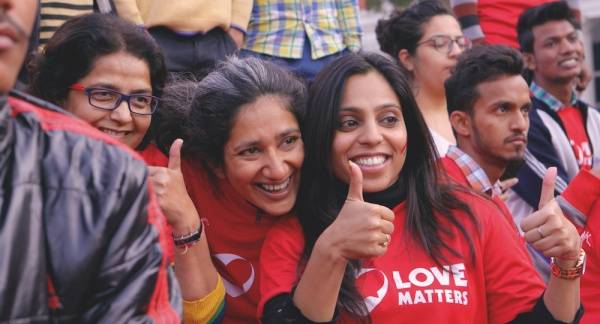 Czego pragnie kobieta? Kim jest kobieta? – to jedne z najczęściej dyskutowanych tematów we współczesnej kulturze. Jednak odpowiedź jest o tyle paradoksalna, że w zdecydowanej większości udzielają jej mężczyźni. Wciąż istnieje przyzwolenie na kulturę gwałtu, podrzędność kobiet w strukturach władzy największych religii, przekonanie o obsceniczności wizerunku waginy w przestrzeni publicznej czy instytucja obrzezania kobiet. Na całym świecie miliony kobiet są wciąż okaleczane, gwałcone, molestowane czy karane, bo to mężczyźni decydują w ich imieniu. Dlatego reżyserka oddaje głos kobietom.
Rokudenashiko, japońska artystka, staje przed sądem za wydruki 3D swojej waginy. Deborah Feldman, ucieka wraz ze swoim synem z ortodoksyjnej społeczności chasydów na Brooklynie, by móc decydować o swoim losie. Leyla Hussein prowadzi w Londynie warsztaty dla somalijskich kobiet, by uświadomić im piekło, na jakie skazują swoje córki, poddając je rytualnemu obrzezaniu. Doris Wagner, była zakonnica, opowiada o molestowaniu przez księdza. Vithika Yadov uświadamia w swoim kraju młodych Hindusów o kobiecej przyjemności seksualnej. Te bohaterki wypowiedziały posłuszeństwo patriarchatowi.
Wybrane festiwale i nagrody : 2018 – MFF Locarno, 2018 – DOK Lipsk: Nagroda Specjalna Jury Ekumenicznego
Reż. Barbara Miller
Organizator Bydgoskiego Aneksu: Fundacja ART-HOUSE
Współorganizator: MCK w Bydgoszczy
Współfinansowanie Bydgoskiego Aneksu: Miasto Bydgoszcz, Województwo Kujawsko-Pomorskie
Lokalny Partner Festiwalu: Katedra Przemysłów Kreatywnych/Wyższa Szkoła Gospodarki w Bydgoszczy
Partner: Stowarzyszenie Koloroffon
Ceny biletów i karnetów (do nabycia w kasie MCK):
bilet na pojedynczy seans – 10,- zł
karnet na 10 wybranych seansów – 60,- zł
karnet na cały festiwal (31 seansów) – 120,- zł
______________________
Kalendarz wydarzeń odbywających się w Bydgoszczy miej zawsze pod ręką dzięki aplikacji mobilnej (Android i iOS).
______________________
Informacje o wydarzeniach przesyłajcie na adres wydarzenia@visitbydgoszcz.pl
______________________
Bydgoskie Centrum Informacji nie ponosi odpowiedzialności za jakiekolwiek zmiany miejsc, godzin i dat wydarzeń.