Bruniana - spotkanie poetyckie w 40 rocznicę śmierci Ryszarda Milczewskiego-Bruno
Gdzie?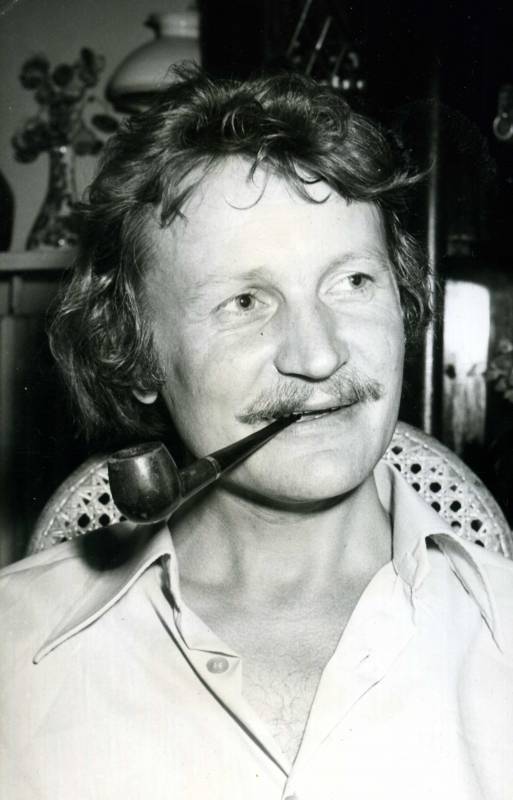 Czytanie tekstów – Roma Warmus i Mieczysław Franaszek.
Ryszard Milczewski-Bruno ur. w 1940 r., zm. w 1979 r., poeta, prozaik, felietonista, rysownik. Za życia ukazały się zbiory poezji: Brzegiem słońca (1967), Poboki (1971), Podwójna należność (1972), Dopokąd (1974), Jesteś dla mnie taka umarła (1974) i wybór Nie ma zegarów (1978). Po 1979 r. wydano: Poezje wybrane (1981), Gwizdy w obecność (1982), a także powieść Jak już, to już (1983). W 1989 r. warszawski Czytelnik opublikował trzytomowy zbiór tekstów Milczewskiego Poezja. Proza. Listy (oprac. J. Szatkowski i Cz. M. Szczepaniak). Ponadto w latach 1983-1985 w Galerii Autorskiej J. Kaji i J. Solińskiego ukazały się cztery bibliofilskie zbiorki Bruna, zawierające fragmenty listów (do J. Pluty i J. Szatkowskiego), rysunki, wiersze i głosy o poecie: Dam znać! (1983), 17 V 1979 (1984), Rysunki (1984), Bruniana (1985). W 2002 r. w Grudziądzu ukazał się najnowszy wybór wierszy i rysunków Mamo przyszedłem straszyć. RMB był laureatem wielu nagród i wyróżnień literackich (za wiersze na turniejach poetyckich i za tomiki); najważniejsze z nich to nagroda miesięcznika Poezja (1972) i Nagroda Literacka im. Stanisława Piętaka (1973).
(...) Słowa o peryferyjności, poboczności i marginesowości są u niego czystym kpiarstwem lub szyderstwem.
On ostrzej nawet niż autorzy Trenta tre i Konopielki czuje magistralność swojego pisania, on przyjaźni się z Edwardem Stachurą i z Edwardem Redlińskim w pełnej komitywie duchowej, oni są dla niego jak duchowi bracia.
Myśli więc tak, jak myślał w tym wszystkim, co robił, Jan Himilsbach, choć Jan Hiimilsbach nie był w tamtych czasach taką wielkością, jaką się stawał już wtedy i stał się dziś.
Wielka Peryferia jest w Jak już, to już z kpiarstwa i szyderstwa, ona jest wszędzie, ona jest największa "w naszym nadwiślańskim kraju".
Z topografii scen w narracji – od Grudziądza z wszystkimi peryferiami po Warszawę w samym centrum – to właśnie w sposób oczywisty wynika.
Nie peryferie więc – i w przedmiocie, i w sposobie narracji – są w całej powieści Jak już, to już i we wszystkim, co Ryszard Milczewski-Bruno pisał i napisał, nie wyłączając całej poezji.
Pod tym względem całe jego dzieło pisarskie stanowi jedność i jest w przedmiocie i sposobie jednolite, można nawet powiedzieć, jednolite w każdym słowie.
Język poezji i prozy tego pisarza – przy takich czy innych osobliwościach – jest z założenia i z premedytacji nie ze słowników poprawnej polszczyzny, lecz z żywego, w mowie i piśmie, użytku językowego większości Polaków, czy się to komu podoba, czy nie.
Ten język nie ze słowników nie jest wynalazkiem autora powieści Jak już, to już, to jest ten sam język, który wprowadzali do prozy Miron Białoszewski, Stanisław Czycz, Marek Hłasko, Marek Nowakowski (wczesny), Edward Stachura, Edward Redliński i wielu innych ich rówieśników i jeszcze więcej autorów z kilku młodszych generacji.
Myśleć o pisarstwie Milczewskiego-Bruno, że jest z marginesu literackiego lub z literackich peryferii, to to samo, co myśleć o nurcie chłopskim w literaturze, że jest z czyjejkolwiek manipulacji.
Każdy autentyczny pisarz pisze po swojemu i nie może inaczej, ale istnieją nadrzędne, najczęściej nieformalne i nie do końca świadome, wspólnoty twórców, których ojcem i matką jest czas artystyczny, wyczuwany tak lub inaczej, przez wszystkich twórców autentycznych.
Ryszard Milczewski-Bruno wyczuwał swój czas bezbłędnie, stąd rozmaite świetności jego pisarstwa, które przed swoim czasem spełnień przerwała jego tragiczna śmierć.
I tak jednak – zwłaszcza w powieści Jak już, to już – jest takim epikiem swojego Grudziądza z okolicami aż po Warszawę, jacy rzadko się zdarzają, Ulissesy, Blaszane bębenki, Konopielki, Widnokręgi i wszelakie Siekierezady są ze sfery cudowności w literaturze –
Henryk Bereza
______________________
Kalendarz wydarzeń odbywających się w Bydgoszczy miej zawsze pod ręką dzięki aplikacji mobilnej (Android i iOS).
______________________
Informacje o wydarzeniach przesyłajcie na adres wydarzenia@visitbydgoszcz.pl
______________________
Bydgoskie Centrum Informacji nie ponosi odpowiedzialności za jakiekolwiek zmiany miejsc, godzin i dat wydarzeń.