Wystawa prac Arkadiusza Hapki: Portrety rodzinne
Gdzie?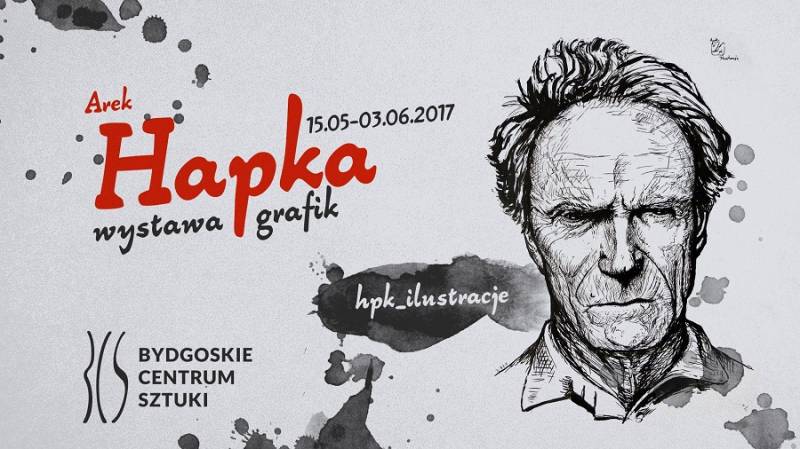 Portrety rodzinne
Od 15 maja do 3 czerwca 2017 r. zapraszamy do Bydgoskiego Centrum Sztuki im. Stanisława Horno-Popławskiego (ul Jagiellońska 47) na wystawę prac Arkadiusza Hapki "Portrety rodzinne".
Co to jest rodzina? Czy może rodzina to, jak mówi Zdzisław Beksiński, "Grupa ludzi która tak samo jak się kocha równie bardzo się nie znosi"? A może to postaci w życiu, które towarzyszą w trudnych albo przyjemnych chwilach. Czy to tylko ludzie, którzy są związani więzami krwi? Czy postaci fikcyjne, z którymi wiążesz emocje wspomnienia i do których odwołujesz się w chwilach ważnych, także możesz nazywać rodziną?
Na te pytania Arkadiusz Hapka odpowiada w serii rysunkowych portretów - postaci z filmu i literatury, które są mu bardzo bliskie. Postaci ikoniczne dla milionów widzów i czytelników na świecie w tej wystawie stają się rodziną. Dlatego też na wystawie prezentowana będzie seria "Portretów rodzinnych".
Ceny biletów :
Normalny – 5 zł
Ulgowy – 3 zł