Dawno temu na Podhalu - wystawa fotografii Leszka J. Pękalskiego
Gdzie?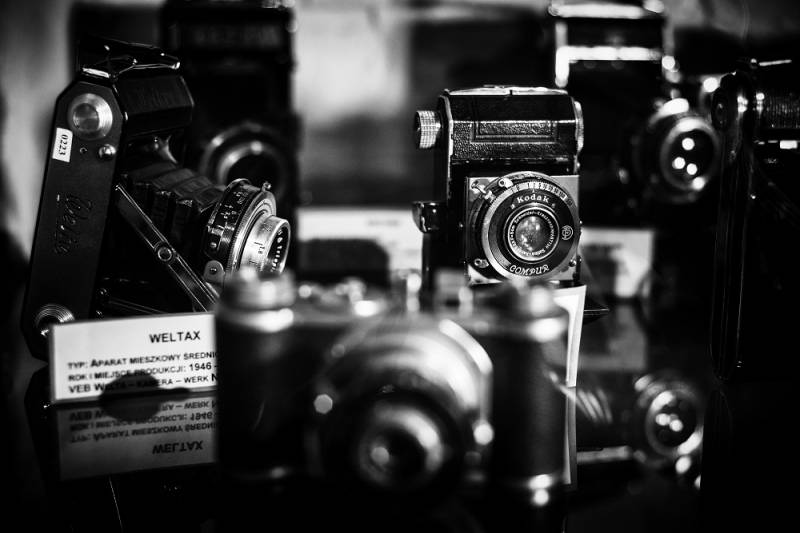 Prezentacja wystawy w Muzeum Fotografii przygotowana została we współpracy z Agencją Zegart.
Dawno temu na Podhalu
Leszek. J. Pękalski
Te zdjęcia liczą sobie 40 lat. W 1977 roku wybrałem się na Podhale, by zebrać materiał do zestawu, który - jako kandydat do Związku Polskich Artystów Fotografików - obowiązany byłem przedstawić komisji kwalifikacyjnej, w postaci 20 zdjęć, w formacie wystawowym, stanowiących spójną całość. Wymyśliłem sobie góralszczyznę, ponieważ od dziecka jeździłem w Tatry i pod Tatry, spędziłem także rok, pracuąc w obserwatorium na Kasprowym Wierchu i wydawało mi się, że znam tę ziemię i tych ludzi na tyle dobrze, by móc o nich coś prawdziwego opowiedzieć. Aby jednak mieć świeże spojrzenie, wybrałem się w miejsca, w których nigdy przedtem nie byłem: Dzianisz na tyłach Gubałówki, Jurgów, Rzepiska i Kacwin na Spiszu, tuż pod słowacką granicą, wreszcie Ochotnica w Gorcach. Przygoda! Wędrowałem, spotykałem ludzi, rejestrowałem to, co udało mi się zobaczyć i czego doświadczyć. Miałem chyba sporo szczęścia, bo zebrany w stosunkowo krótkim czasie materiał wystarczył, bym rok później dostał się do ZPAF. Dodatkowo, z blisko 300 zdjęć. stworzyłem album "Wnukowie Sabały", do dziś nie wydany, istniejący tylko w jednym egzemplarzu.
To było rzeczywiście dawno temu i nie sądziłem, że przyjdzie mi jeszcze do tych fotografii powracać. Jednak w 2005 r. zostałem zaproszony do uczestnictwa w odbywającym się w Lille festiwalu "Transphotographiques", ze wskazaniem właśnie na te zdjęcia. Musiałem więc, nolens volens, wrócić do starych negatywów i - jak to zwykle bywa - przeglądając stykówki dopatrzyłem się wielu fotografii, których uprzednio nie uwzględniłem. Oczywiście włączyłem je do obecnej ekspozycji.
To, co pokazuję w ramach tej wystawy, to jest ten sam zestaw, który był prezentowany na "Transphotographiques" - składa się z 50 zdjęć, bo tyle miejsca przeznaczyli mi Francuzi. Dla celów następnych ekspozycji, już w Polsce, m.in. w Sopocie, Szczecinie i Bielsku-Białej, dodałem jeszcze 7 plansz – reportaż z wesela w Dzianiszu. Selekcja, jak zwykle, nie była łatwa. Niektóre prace były już przedtem prezentowane przy różnych okazjach, inne pokazuję po raz pierwszy. Marzy mi się powrót do tych miejsc i konfrontacja tamtych obrazów z dzisiejszą rzeczywistością, zapewne bardzo już inną. Siła i nostalgia fotografii...
Leszek Jerzy Pękalski - z wykształcenia fizyk-teoretyk, po 10 latach pracy, m.in. na Uniwersytecie Gdańskim, postanowił poświęcić się całkowicie fotografii. Ma na koncie 10 wystaw indywidualnych. Uczestniczył także w ponad 200 zbiorowych, w kraju i zagranicą, otrzymując liczne nagrody i wyróżnienia. Jego prace znajdują się w kilku kolekcjach zagranicznych, były również wielokrotnie publikowane w prasie i wydawnictwach książkowych. Zajmuje się dydaktyką fotografii - m.in. w gdańskiej Akademii Sztuk Pięknych i w prywatnych szkołach fotografii na Wybrzeżu. Współtwórca Trójmiejskiej Szkoły Fotografii. Autor wysoko ocenianego podręcznika "Kalejdoskop fotografii" (Helion 2012). Aktywny działacz ZPAF, kilka kadencji w Zarządzie Głównym i Głównym Sądzie Koleżeńskim.