CANCELLED OSTR & HADES - concert
Gdzie?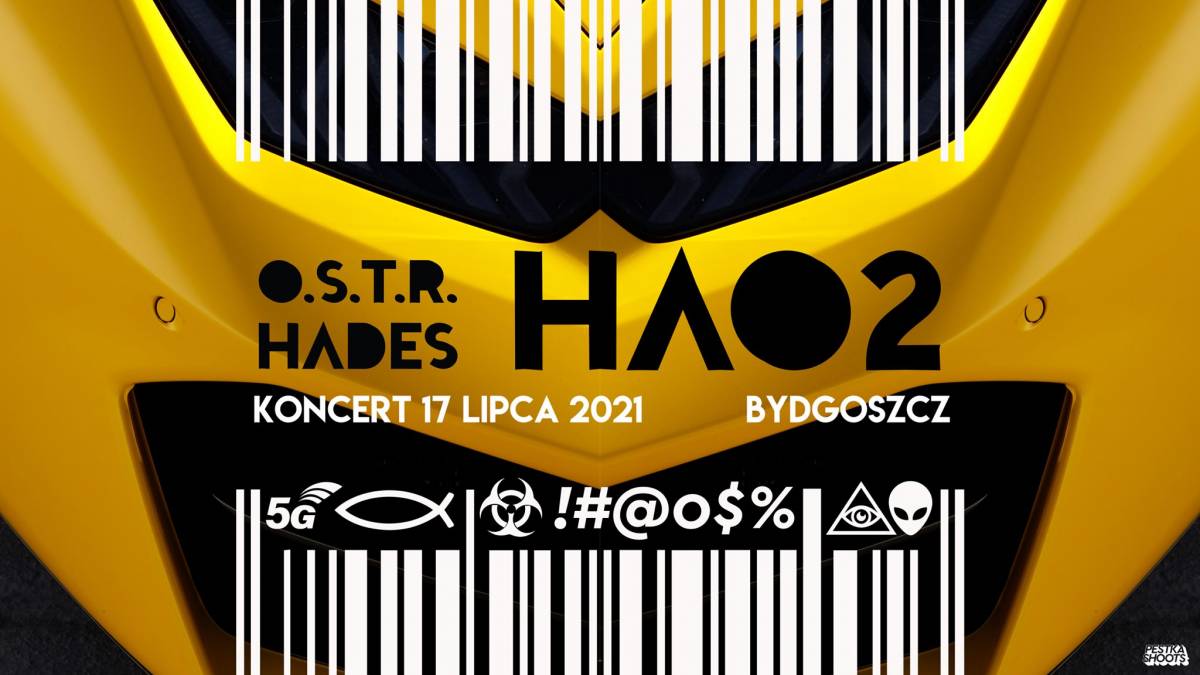 O.S.T.R. & HADES w Bydgoszczy na letniej scenie w Wakepark Bydgoszcz.
Pamiętacie "Psychologię tłumu" albo "Czas dużych przemian"? Tak, HAOS oficjalnie powraca i to w jakim stylu! O.S.T.R. i Hades nie próżnowali podczas lockdownu w grudniu 2020 wydali swój drugi, wspólny album. "HAO2" to zbiór 15 opowieści z życia powstałych w trakcie pandemicznego roku 2020. Album po części utrzymany jest w postapokaliptycznej atmosferze, pełnej niepewności, lecz nie brakuje na nim także numerów luźniejszych, dających nadzieję na lepsze jutro. "HAO2" to album współczesny, selekcja utworów trwała w zasadzie do ostatniej chwili, gdyż O.S.T.R. i Hades nagrali ich w sumie ponad 40. Trudność wyboru wymusiła na autorach decyzję o dołożeniu do albumu dodatkowej epki, z numerami, które po prostu musiały trafić do słuchaczy. "HAO2" nie jest tylko powrotem kultowej kooperacji, to przede wszystkim odpowiedź na współczesny świat, to projekt "ku pokrzepieniu serc".
Bilety dostępne w aplikacji Going.
https://goingapp.pl/.../o-s-t-r-hades.../lipiec-2021 oraz w salonach Empiku
1 PULA - 50 zł
2 PULA - 60 zł
Uczestnikiem koncertu może być osoba małoletnia do 16 lat pod opieką osoby dorosłej i na wyłączną odpowiedzialność osoby dorosłej, pod której pieczą pozostaje, po nabyciu biletów wstępu zarówno dla osoby małoletniej jak i dorosłej.
Osoby niepełnoletnie, które ukończyły 16 lat, mogą uczestniczyć w koncercie pod warunkiem posiadania ważnego biletu oraz podpisanej zgody opiekunów prawnych na uczestnictwo w imprezie.
____________________
Kalendarz wydarzeń odbywających się w Bydgoszczy miej zawsze pod ręką dzięki aplikacji mobilnej (Android i iOS).
______________________
Informacje o wydarzeniach przesyłajcie na adres wydarzenia@visitbydgoszcz.pl
______________________
Bydgoskie Centrum Informacji nie ponosi odpowiedzialności za jakiekolwiek zmiany miejsc, godzin i dat wydarzeń.