Kabaret Hrabi i Czesław Jakubiec w najnowszym programie - ARIACI
Gdzie?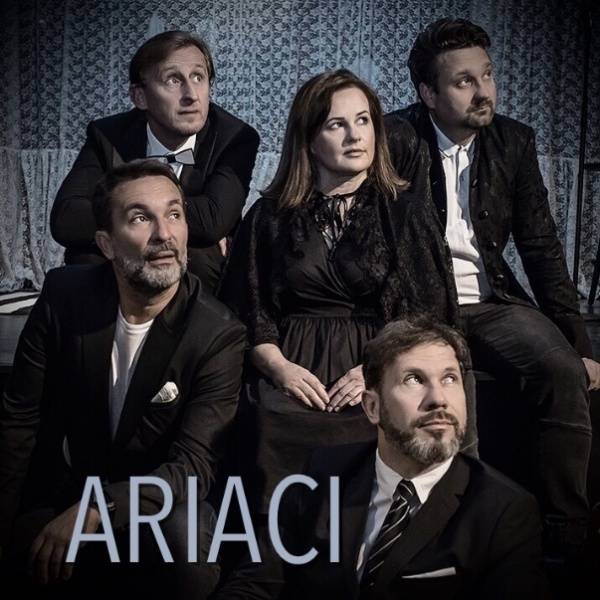 Badania dowodzą, że statystyczny Polak do opery idzie raz na 150 lat. Udając się na spektakl "Ariaci", będzie można… mieć to z głowy. Hrabi i Jakubiec udowadniają, że opera może być dla człowieka zrozumiała, pouczająca, wzruszająca, a nawet zabawna.
Kabaret Hrabi to esencja purnonsensowego dowcipu, a zarazem jedyny bodaj kabaret, na którego spektaklach zdarzają się przypadki zasłabnięcia ze śmiechu. Niezmiennie bawią odkrywczym spojrzeniem na relacje damsko-męskie, niekonwencjonalnym podejściem do wyzwań codzienności i prezentowaniem sposobów na radzenia sobie z przeciwnościami losu. W tym roku Hrabi zyskuje pełnoletność - w 2020 mija dokładnie 18 lat od początku ich działalności! W czasie ich wizyty w Lublinie możemy spodziewać się kabaretowego występu na najwyższym poziomie – kobieca energia Joanny Kołaczkowskiej świetnie rezonuje z męskim podejściem reszty zespołu czyniąc spotkanie niezwykłym przeżyciem, po którym dobry humor pozostaje z nami na długo.
Czesław Jakubiec to z kolei śpiewak, meloman i komik. Jako śpiewak operowy, obdarzony poczuciem humoru, od lat z powodzeniem łączy dwa światy – muzyczny i komediowy. W widowiskach na pograniczu koncertu i kabaretu, wyśmienita muzyka komponuje się z błyskotliwym żartem, a całość, obok solidnej porcji oczyszczającego śmiechu – dostarcza kilku łez wzruszenia.
Wykonawcy: Joanna Kołaczkowska, Dariusz Kamys, Tomasz Majer, Łukasz Pietsch, Czesław Jakubiec
To wydarzenie zostało utworzone przez portal https://biletyna.pl - w razie pytań prosimy o kontakt: @biletyna.pl lub fb-inquiry@biletyna.pl
This event has been created by https://biletyna.pl - in case of questions please contact us: @biletyna.pl or fb-inquiry@biletyna.pl
______________________
Kalendarz wydarzeń odbywających się w Bydgoszczy miej zawsze pod ręką dzięki aplikacji mobilnej (Android i iOS).
______________________
Informacje o wydarzeniach przesyłajcie na adres wydarzenia@visitbydgoszcz.pl
______________________
Bydgoskie Centrum Informacji nie ponosi odpowiedzialności za jakiekolwiek zmiany miejsc, godzin i dat wydarzeń.