Kanał Kultura - koncerty nad Kanałem Bydgoskim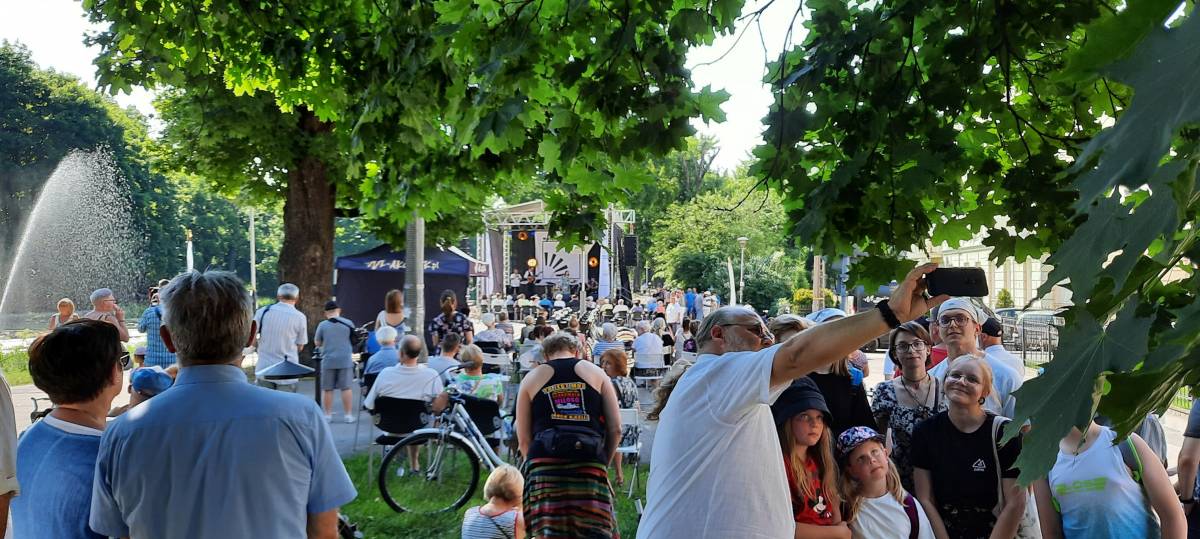 "Kanał Kultura" to projekt społeczny realizowany w ramach Bydgoskiego Budżetu Obywatelskiego. Jest to cykl koncertów plenerowych wzdłuż Kanału Bydgoskiego. Poza oczywistymi celami akcji, jak rozrywka i rekreacja, organizatorzy pragną przypomnieć ciekawą historię Kanału Bydgoskiego, unikatowego w tym regionie Europy szlaku wodnego. Zamierzamy odwołać się do urokliwych wspomnień o bydgoszczanach, którzy na letnisko wybierali właśnie tereny wzdłuż Kanału, gdzie organizowano pikniki, wędrówki, wioślarskie przejażdżki, a w umiejscowionych nad wodą kawiarniach i ogródkach spotykały się całe rodziny.
Ten stan sprzed stu lat zamierzamy przywrócić miastu i jego mieszkańcom, czemu już służą liczne odnowione odcinki nabrzeża, siłownie zewnętrzne oraz marina przy Klubie Sportowym "Gwiazda". Inauguracja cyklu koncertów zbiegnie się w czasie z otwarciem nowej siedziby Muzeum Kanału Bydgoskiego 19 czerwca, a w kolejnych tygodniach zapraszamy na następne wydarzenia:
19 czerwca, g.16:00
"Lata dwudzieste, lata trzydzieste nad Kanałem Bydgoskim"
Emilia Hamerlik & Jazz Band
godz. 17.00-21.00 zwiedzanie nowej siedziby Muzeum Kanału Bydgoskiego
25 czerwca, g.19:00
"Fala i kropka"
Sara Kordowska z Zespołem
Czesław Mozil i Grajkowie Przyszłości
26 czerwca, g.19:00
"Łapiąc falę"
Mikołaj Macioszczyk i Goście
11 lipca g. 12:00
"Zagadek kilka Morskiego Wilka" czyli szanty dla dzieci nad Kanałem Bydgoskim
Zejman & Garkumpel
11 lipca g. 19:00
"Nad pięknym modrym Kanałem..."
Justyna Gęsicka, Krzysztof Zimny & Kwartet Unico.
29 sierpnia godz. 21
Kino plenerowe.
Wstęp na wszystkie imprezy jest wolny.
______________________
Kalendarz wydarzeń odbywających się w Bydgoszczy miej zawsze pod ręką dzięki aplikacji mobilnej (Android i iOS).
______________________
Informacje o wydarzeniach przesyłajcie na adres wydarzenia@visitbydgoszcz.pl
______________________
Bydgoskie Centrum Informacji nie ponosi odpowiedzialności za jakiekolwiek zmiany miejsc, godzin i dat wydarzeń.