KONCERT: Adam Strug i Monodia Polska
Gdzie?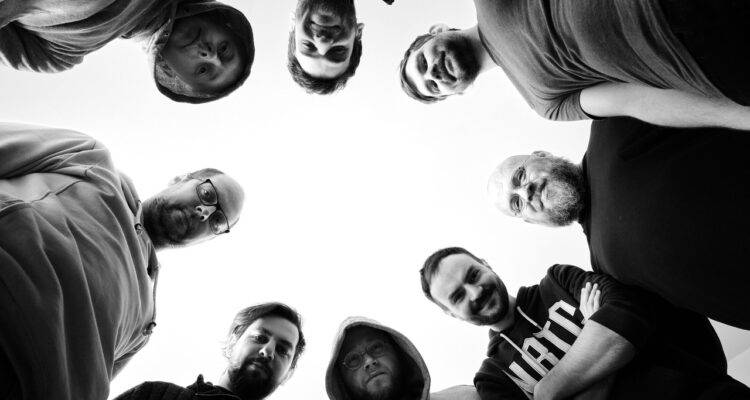 Adam Strug to śpiewak i instrumentalista, autor piosenek, pomysłodawca zespołu śpiewaczego Monodia Polska, praktykującego polskie pieśni przekazywane w tradycji ustnej.
Monodia Polska to zespół śpiewaczy, praktykujący dawne polskie pieśni religijne i świeckie w wariantach melodycznych zebranych przez Adama Struga w wioskach drobnoszlacheckich i kurpiowskich północno-wschodniego Mazowsza. Zespół posługuje się skalami wcześniejszymi niż powszechnie używana dziś skala dur-moll, zachowując dawny strój, emisję i maniery wykonawcze. Ustna tradycja kontynuowana przez Monodię to: pieśni rycerstwa, barokowe piety, śpiewane moralitety XVIII wieku, romantyczne pieśni dewocyjne, oraz utwory nieskodyfikowane będące wyrazem pobożności ludowej. Zespół czerpie z używanego po dziś dzień na północnym Mazowszu Śpiewnika Kellera (1870), liczącego 1102 pieśni na cały rok liturgiczny, ale bez zapisu nutowego. Średniowieczne anonimy, sąsiadują tu z wierszami Kochanowskiego, Wujka, Bolesławiusza, Trembeckiego, Zabczyca, Naborowskiego, Krasickiego i Karpińskiego. Świecką część repertuaru Monodii Polskiej stanowią pieśni Kurpiowszczyzny Zielonej i historyczne. Zespół występując dba o to, by w miarę możliwości przełamywać formułę koncertową. Często rezygnuje ze sceny i nagłośnienia na rzecz niestandardowych przestrzeni z naturalną akustyką. Podstawowym zadaniem zespołu jest śpiew podczas pogrzebów.
Skład zespołu: Mateusz Kowalski, Jakub Kukla, Tomasz Pakowski, Szczepan Pospieszalski, Tomasz Stawiecki, Adam Strug, Hipolit Woźniak, Jacek Zembrowski, Maksymilian Mucha.
Informacje o zakupie biletów dostępne wkrótce.
Karnet w cenie 50 zł.
Bilet na koncert w cenie 10 zł.
______________________
Kalendarz wydarzeń odbywających się w Bydgoszczy miej zawsze pod ręką dzięki aplikacji mobilnej (Android i iOS).
______________________
Informacje o wydarzeniach przesyłajcie na adres wydarzenia@visitbydgoszcz.pl
______________________
Bydgoskie Centrum Informacji nie ponosi odpowiedzialności za jakiekolwiek zmiany miejsc, godzin i dat wydarzeń.