Słuchowisko "Szepty rzeki". Świętujemy 101. rocznicę powrotu Bydgoszczy do Macierzy!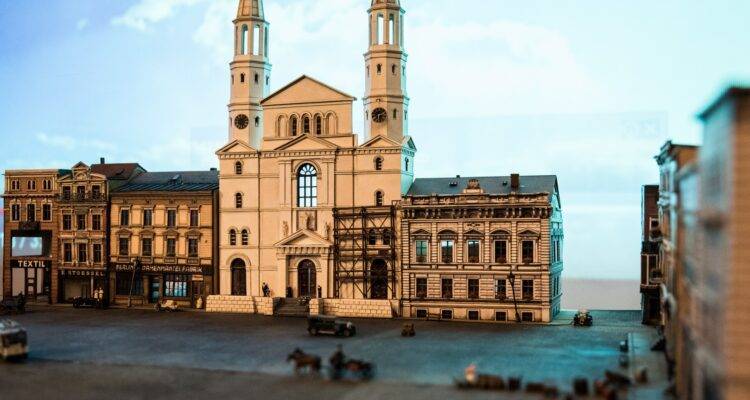 Słuchowisko "Szepty rzeki" – audycja inspirowana historią wysłuchaną na barce "Lemara". Świętujemy 101. rocznicę powrotu Bydgoszczy do Macierzy!
Z okazji 101. rocznicy powrotu Bydgoszczy w granice Polski zapraszamy na słuchowisko "Szepty rzeki". Dodatkowy kontekst dla dzieła radiowców stworzy pokaz krótkiego filmu niemego, zrealizowanego przez Muzeum Legend Szyperskich. Będzie to jednocześnie odświętna premiera cyklu "Flobuda pod Ferdeką".
Tematem przewodnim słuchowiska, pomyślanego jako zamknięcie ubiegłorocznego Roku Stulecia Powrotu Bydgoszczy do Macierzy, jest rzecz jasna nasze miasto, lecz widziane oczami rodziny pracującej i mieszkającej na barce. W dialogach bohaterów przewijają się wątki historyczne związane z Bydgoszczą, ale i nawiązania do współczesności.
Audycja jest pomysłem bydgoskiej Agencji Producenckiej "Green House", ale stała się projektem ogólnopolskim – do lokalnych muzyków dołączyli znani z seriali aktorzy, scenarzyści i artyści związani z Teatrem Polskiego Radia.
Słuchowisko ma swoją stronę internetową: www.szeptyrzeki.pl, na której 20 stycznia, dokładnie w 101. rocznicę widowiskowego zakończenia zaboru pruskiego w mieście, uaktywni się link umożliwiający jej odsłuchanie.
Dla Miejskiego Centrum Kultury oraz Muzeum Legend Szyperskich szczególnie ważne jest to, że oś narracyjna słuchowiska powstała na barce "Lemara", podczas spotkania współautorki scenariusza z Panią Hildegardą Skonieczną-Rychlicką – naszą wolontariuszką. Seniorka opowiedziała o swoim dzieciństwie, spędzonym właśnie na pokładzie barki.
Akcja słuchowiska została przeniesiona w realia ostatnich miesięcy zaboru pruskiego, kiedy nad Bydgoszczą górowała kamienna Wieża Bismarcka. Ową wieżę Polacy chcą wysadzić, a materiały wybuchowe przemyca się w ładowni szyperskiej barki, żeglującej pomiędzy Bydgoszczą a Gdańskiem. Wszystkiemu przygląda się mała dziewczynka – Hildegarda.
Szyperskie tradycje Wisły i Brdy są w słuchowisku prawdziwe, Wieża Bismarcka i jej złowieszczy cień również. Reszta to zgrabnie utkana fikcja.
Do historycznego słuchowiska Muzeum Legend Szyperskich stworzyło krótki film pt. "Wieża Kanclerza, czyli Spisek Karnawałowy", który dopełnia radiowy przekaz. Obejrzeć go będzie można m.in. na FB barki "Lemara" i na stronie miasta (www.bydgoszcz.pl).
Premiera słuchowiska miała miejsce 12 grudnia na antenie Programu Pierwszego Polskiego Radia. "Szepty rzeki" napisali Maja Margasińska i Wawrzyniec Kostrzewski na podstawie sztuki "Fyrtel" Agaty Kowalczyk. Muzykę skomponował Piotr Salaber. Produkcję zrealizowano w ramach obchodów 100. rocznicy powrotu Bydgoszczy do Polski i dofinansowano ją z budżetu miasta. Producentem jest Paweł Kranc z Agencji Marketingowej "Green House".
Słuchowisko "Szepty rzeki" – 20 stycznia, do odsłuchania na stronie www.szeptyrzeki.pl.
Film "Wieża Kanclerza, czyli Spisek Karnawałowy" – od 18 do 20 stycznia na profilu FB barki "Lemara" oraz stronie WWW Urzędu Miasta.
______________________
Kalendarz wydarzeń odbywających się w Bydgoszczy miej zawsze pod ręką dzięki aplikacji mobilnej (Android i iOS).
______________________
Informacje o wydarzeniach przesyłajcie na adres wydarzenia@visitbydgoszcz.pl
______________________
Bydgoskie Centrum Informacji nie ponosi odpowiedzialności za jakiekolwiek zmiany miejsc, godzin i dat wydarzeń.