Terapia (z) Czytaniem. SMUTNE ŚWIĘTA?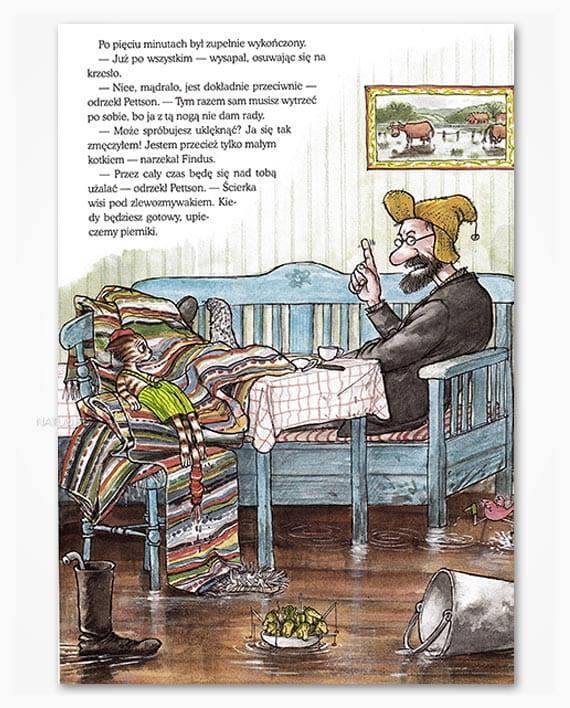 Informacje od Organizatora:
Badanie na University of Sussex wykazało, że CZYTANIE MOŻE ZMNIEJSZYĆ STRES NAWET O 68%. Dla porównania, słuchanie muzyki obniżyło poziom stresu o 61%, a wypicie filiżanki kawy lub herbaty o 54%. Spacer spowodował spadek poziomu kortyzolu o 42%. Granie w gry wideo obniżyło poziom stresu tylko o 21%.
CZYTANIE ZAPEWNIA RELAKS DLA CIAŁA I UMYSŁU.
Zapraszam na zajęcia dzieci w wieku od 6 do 10 lat. Te zajęcia z precyzyjnie dobranymi książkami mają na celu ZREDUKOWAĆ STRES u Waszych dzieci.
Dodatkowymi profitami, jakie daje czytanie (w wypadku tych zajęć ukierunkowane czytanie) są:
LEPSZA EMPATIA I RELACJE Z INNYMI,
PRZECIWDZIAŁANIE BÓLOWI,
ZAPEWNIENIE LEPSZEGO SNU,
ŁATWIEJSZA KOMUNIKACJA,
WIĘKSZA WIARA WE WŁASNE MOŻLIWOŚCI,
Książki współpracują z neuronami.
Na zajęciach dzieci będą poznawały doskonałe, adresowane do nich, książki (najczęściej poruszające konkretne problemy, ale też czasami zabawne, rozładowujące emocje). Będziemy o nich całkiem poważnie rozmawiać, a również bawić się z wykorzystaniem technik biblioterapii, ze szczególnym uwzględnieniem metod zaczerpniętych z bajkoterapii.
W TYM DNIU POZNAMY KSIĄŻKĘ POŚWIĘCONĄ BOŻEMU NARODZENIU, W OBLICZU NIEOCZEKIWANYCH KŁOPOTÓW.
Zajęcia poprowadzi Lucyna Brzezinska-Eluszkiewicz, polonistka, pedagożka i terapeutka SI, a przede wszystkim promotorka czytelnictwa wśród dzieci i młodzieży.
To zapewni nie tylko terapeutyczny efekt, ale też uniknięcie nudy (wpisanej w te mniej trafione bajki terapeutyczne, takich tu nie będzie, TYLKO DOBRA LITERATURA)
Pierwsze zajęcia będą nieodpłatne,
Wskazane jest utworzenie stałej grupy, dla lepszych celów terapeutycznych.
Będzie bezpiecznie. Będzie przyjaźnie i domowo.
Możemy tez powołać grupy rodzinne, dla dzieci i rodziców.
NA TE ZAJĘCIA WSTĘP WOLNY,
OBOWIĄZUJĄ ZAPISY i pytania: tuczytam@op.pl, temacie piszcie "na stres, 15",
a w treści imię i nazwisko dziecka, jego wiek i swój numer telefonu.
(w przyszłości: cena jednego spotkania w miesięcznym abonamencie to ok. 20 zł (90zł miesięcznie).
Uczestniczenie w pojedynczych zajęciach: cena wynosi 35 zł.)
Wykorzystana ilustracja pochodzi z autorskiej książki Svena Nordqvista, pt. Goście na Boże Narodzenie", wydanej przez Wydawnictwo Media Rodzina.
____________________
Kalendarz wydarzeń odbywających się w Bydgoszczy miej zawsze pod ręką dzięki aplikacji mobilnej (Android i iOS).
______________________
Informacje o wydarzeniach przesyłajcie na adres wydarzenia@visitbydgoszcz.pl
______________________
Bydgoskie Centrum Informacji nie ponosi odpowiedzialności za jakiekolwiek zmiany miejsc, godzin i dat wydarzeń.