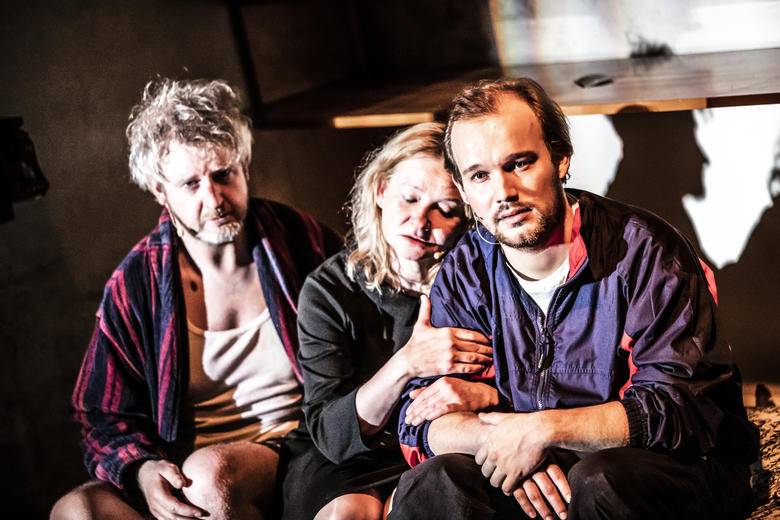 Sztuka powstała w oparciu o utwór Łukasza Orbitowskiego pt.: "Inna dusza".
- Dwa tygodnie temu przyszła mi do głowy myśl, by zabić Dominikę. Nie wiem czym to było spowodowane, ale czułem, że wzbiera we mnie agresja. Obmyśliłem jak dokonam zabójstwa – powie Jacek B., 13 maja 1999 r., po całonocnym przesłuchaniu. Nad ranem śledczy usłyszy, że to nie była jedyna ofiara zatrzymanego. Nareszcie się z tego wyzwoliłem – doda na koniec.
Sąsiedzi będą się dziwić; to w końcu całkiem dobry chłopak był. Uprzejmy, z normalnej rodziny, nie pił, nie palił. W szkole, co prawda, nie szło mu dobrze, za to w cukierni był wzorem dla innych.
Właściciel zakładu powie: Najlepszy z moich uczniów: dokładny, wręcz pedantyczny, do tego artystyczna żyłka. Na 650-lecie Bydgoszczy zrobił makietę zabytkowych spichrzy z czekolady i herbatników.
Na wizję lokalną do mieszkania zamordowanej 16-latki wejdzie z promiennym uśmiechem. Spokojnie wskaże miejsca, gdzie schował zakrwawione ubrania i narzędzia zbrodni: tłuczek do mięsa i nóż.
Równe dwadzieścia lat później, Michał Siegoczyński, reżyser ceniony za przenikliwą obserwację postaci, o których mówi ze sceny, bierze na warsztat historię bydgoskiego mordercy. Czym jest ów "pierwiastek zła", który świadkowie procesu rzekomo widzieli w oczach oskarżonego? Czy chęć destrukcji przychodzi z zewnątrz, czy jest uśpiona w każdym z nas? I w końcu, co może czuć człowiek, kiedy pozbywa życia drugiego człowieka?
Sztuka powstała w oparciu o utwór Łukasza Orbitowskiego pt.: "Inna dusza".
reżyseria i tekst Michał Siegoczyński
Współpraca dramaturgiczna Magda Kupryjanowicz
Scenografia i kostiumy Katarzyna Sankowska
Muzyka Kamil Pater
Reżyseria świateł / Projekcje wideo Michał Głaszczka
Ruch sceniczny Alisa Makarenko
asystent reżysera Michał Surówka
Inspicjent Hanna Gruszczyńska
występują Izabela Baran, Emilia Piech, Michalina Rodak, Małgorzata Trofimiuk, Małgorzata Witkowska, Igor Kowalunas, Mirosław Guzowski, Damian Kwiatkowski, Jerzy Pożarowski, Krzysztof Prałat, Michał Surówka oraz oraz Jędrzej Dolata, Nikodem Dunajewski, Cezary Jędrzejewski, Igor Kondrat, Mateusz Musiał, Filip Paszkowski, Fabian Popielewski
______________________
Kalendarz wydarzeń odbywających się w Bydgoszczy miej zawsze pod ręką dzięki aplikacji mobilnej (Android i iOS).
______________________
Informacje o wydarzeniach przesyłajcie na adres wydarzenia@visitbydgoszcz.pl
______________________
Bydgoskie Centrum Informacji nie ponosi odpowiedzialności za jakiekolwiek zmiany miejsc, godzin i dat wydarzeń.