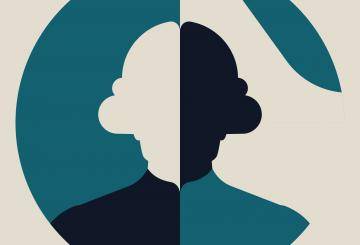 Myślisz, że masz talent? Chciałbyś go mieć? A może zazdrościsz go komuś? Czym w ogóle jest talent? Boskim natchnieniem, wrodzoną predyspozycją czy nabytą umiejętnością?
Kto ma prawo go sankcjonować, a kto negować jego istnienie? Talent to pojęcie podejrzane, mętne i niejasne. Pewnie dlatego tak łatwo nim dysponować.
Historia Amadeusza Mozarta i Antoniego Salierego została sfałszowana. Na potrzeby dobrze skrojonej, choć wysoce uproszczonej narracji, ich postaci stały się synonimami talentu i beztalencia. Kto nie zna opowieści o wizjonerskim umyśle Amadeusza i zdeterminowanej postawie Antonia? Kto nie zetknął się z opinią, że jeden z nich to złote dziecko, a drugi – sprytny krętacz? A gdyby zacząć opowieść inaczej, bez zbędnych klisz i stale powielanych schematów?
W swoim najnowszym spektaklu Łukasz Gajdzis widzi Mozarta i Salierego nie jako zaciekle zwalczających się antagonistów, lecz przede wszystkim jako dwie charyzmatyczne osobowości. Oboje wzajemnie wpływają na swoją twórczość, a ich muzyczne kompetencje wymykają się łatwym werdyktom. Nowe odczytanie "Amadeusza" staje się pretekstem do podważenia istnienia talentu jako materii boskiej i absolutnej. To również opowieść, która obnaża absurd mechanizmów rządzących bezlitosnym rynkiem talentów, a także prowokuje do refleksji nad granicą pomiędzy twórcą a odtwórcą, artystą a podmiotem wykonawczym.
Spektakl dla widzów od 16. roku życia.
____________________
Kalendarz wydarzeń odbywających się w Bydgoszczy miej zawsze pod ręką dzięki aplikacji mobilnej (Android i iOS).
______________________
Informacje o wydarzeniach przesyłajcie na adres wydarzenia@visitbydgoszcz.pl
______________________
Bydgoskie Centrum Informacji nie ponosi odpowiedzialności za jakiekolwiek zmiany miejsc, godzin i dat wydarzeń.