13. Sputnik nad Bydgoszczą: "Niedziela"
Gdzie?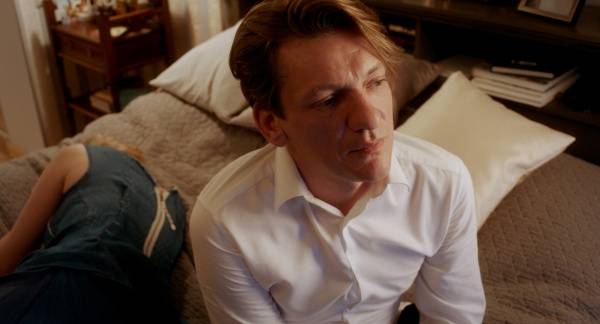 Parafrazując tytuł legendarnego opowiadania Aleksandra Sołżenicyna, można by najnowszy film Swietłany Proskurinej nazwać "Jeden dzień z życia Dmitrija Tieriechowa". Ten jeden dzień to "dzień święty". Tyle że niedziela głównego bohatera w niczym nie przypomina rodzinnego i radosnego święta. Zresztą czy może być inaczej, skoro chwilę wcześniej otrzymuje on pocztą mailową lapidarnie złowieszczą wiadomość: "Wkrótce umrzesz"? Proskurina (autorka wielokrotnie nagradzanej "Najlepszej pory roku") po raz kolejny umieściła akcję swojego dzieła na rosyjskiej prowincji, zapewne po to, aby minimalizując działanie szumu informacyjnego towarzyszącego życiu wielkich miast, uwypuklić – wprawdzie nie tak ostro, jak Jurij Bykow w "Durniu" – patologie na styku władzy i biznesu. Dmitrij jest lokalnym urzędnikiem, który stara się być uczciwy zarówno w życiu zawodowym, jak i osobistym. W obu przypadkach okazuje się to dla niego nadzwyczaj trudne. Wpływają na to z jednej strony czynniki zewnętrzne, niezależne od Tieriechowa, z drugiej natomiast tkwiące w nim samym ułomności charakteru. Dostrzec można w kreacji tej postaci dalekie echa księcia Myszkina z "Idioty" Fiodora Dostojewskiego i Obłomowa, tytułowego bohatera powieści Iwana Gonczarowa. Nawarstwiające się problemy, których nie chce bądź nie potrafi rozwiązać, rodzą w Dmitriju przekonanie, że ma tylko jedno wyjście z sytuacji. "Niedziela" jest ascetycznym, ale z tego też powodu tym bardziej gorzkim portretem pokolenia współczesnych trzydziestolatków – samotnych, zdezorientowanych, moralnie pogubionych.
Nagrody: 2019 nominacja do Złotego "Świętego Jerzego" za najlepszy film Międzynarodowego Moskiewskiego Festiwalu Filmowego
Karnet na całość (obejmuje również Małego SPUTNIKA): 70 zł
Karnet na 5 seansów: 50 zł
Dramat, reż. Swietłana Proskurina, Rosja, 2019, 82 min
______________________
Kalendarz wydarzeń odbywających się w Bydgoszczy miej zawsze pod ręką dzięki aplikacji mobilnej (Android i iOS).
______________________
Informacje o wydarzeniach przesyłajcie na adres wydarzenia@visitbydgoszcz.pl
______________________
Bydgoskie Centrum Informacji nie ponosi odpowiedzialności za jakiekolwiek zmiany miejsc, godzin i dat wydarzeń.