13. Sputnik nad Bydgoszczą: "Port"
Gdzie?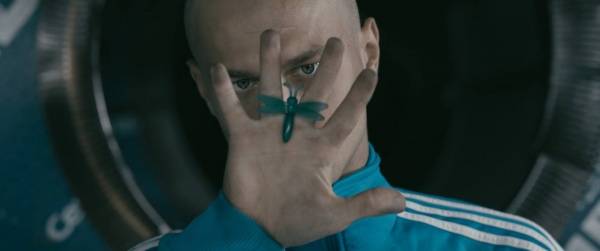 To nie jest – wbrew tytułowi – film o tematyce marynistycznej, choć port przeładunkowy w Petersburgu odgrywa tu bardzo istotną rolę. W nim bowiem krzyżują się losy głównych bohaterów tej historii: z jednej strony pracujących jako dokerzy przybyłego z Syberii początkującego boksera Andrieja i jego kompana Romycza, który marzy tylko o tym, aby wyrwać się z Rosji w wielki świat, z drugiej – młodej Kiry, starającej się dojść do sprawności fizycznej po tragicznym w skutkach wypadku samochodowym, i właścicielki nocnego klubu Tiny, która wplątała się w niejasne interesy z miejscowym gangsterem. Port staje się dla nich symbolem otwarcia na świat, a jednocześnie jedyną drogą ucieczki przed beznadziejnością i życiem w nieuczciwości. By jednak skutecznie pozostawić za sobą niechcianą przeszłość i podążyć nową drogą – potrzebne są pieniądze. Można je zdobyć uczciwie albo idąc na skróty; w obu przypadkach wiąże się to z ryzykiem – zarówno tym wkalkulowanym, jak i niedającym się w żaden sposób przewidzieć. "Port" jest w równym stopniu opowieścią sensacyjną, co melodramatyczną. Historią miłosnego trójkąta, w którym zdolny, ale z łatwością mogący zejść na złą drogę bokser musi dokonać wyboru między dwiema skrajnie różnymi kobietami. Ten wybór zdecyduje nie tylko o jego dalszym losie, ale wpłynie również na przyszłość Kiry i Tiny, które nie wiedząc o sobie, potrzebują Andrieja, aby rozwiązać swoje – egzystencjalne bądź finansowe – problemy.
Karnet na całość (obejmuje również Małego SPUTNIKA): 70 zł
Karnet na 5 seansów: 50 zł
Dramat, reż. Aleksandra Strelanaja, Rosja, 2018, 88 min
______________________
Kalendarz wydarzeń odbywających się w Bydgoszczy miej zawsze pod ręką dzięki aplikacji mobilnej (Android i iOS).
______________________
Informacje o wydarzeniach przesyłajcie na adres wydarzenia@visitbydgoszcz.pl
______________________
Bydgoskie Centrum Informacji nie ponosi odpowiedzialności za jakiekolwiek zmiany miejsc, godzin i dat wydarzeń.