ALAMEDA zaprasza Bydgoszcz do tańca vol. 2
Gdzie?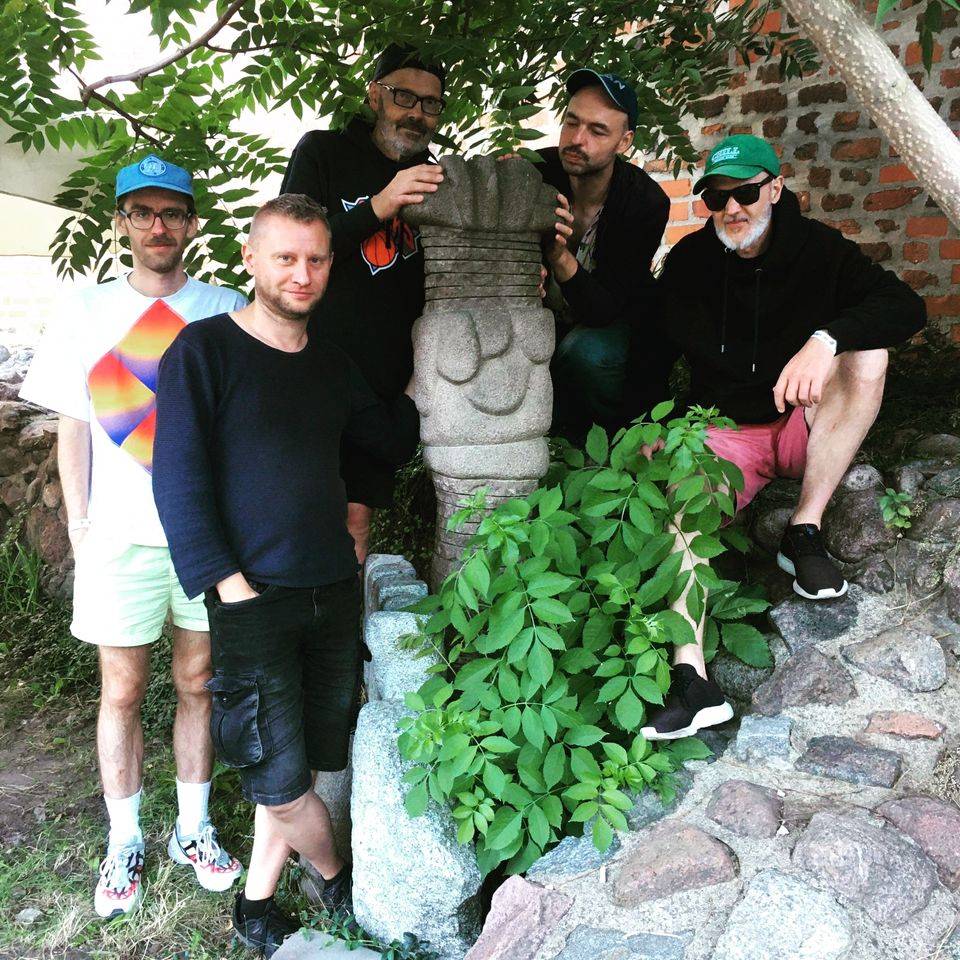 Informacje od Organizatora:
Kto był na koncercie ALAMEDY w Młynach Rothera w czerwcu, ten wie, że to nie przelewki!
Chcesz tańcowania? Chcesz gibanka? Chcesz tupania nóżką? Chcesz dobrej imprezy skąpanej w oparach muzyki inspirowanej batidą, gqom, afro-housem, post-punkiem, albo, jak to niektórzy ujmują - "takim afrykańskim techno", ale granym stoprocent na żywo na instrumentach?
Jeśli tak, to wpadaj 6. października do MCK i sprawdź co na scenie wyczyniają Jacek Buhl, Rafał Iwański, Piotrek Michalski, Twix i Jakub Ziołek.
Taki koncert to nic innego jak gwarancja udanego październikowego czwarteczku.
Zapraszamy!
Audio: https://brutalitygarden.bandcamp.com/album/spectra-vol-1
Wideo: https://www.youtube.com/watch?v=pB7nx406_X8
Na nowym albumie ALAMEDA| zrzuca z siebie na dobre płaszczyk muzyki rockowej i podkręca do maksimum obecne już na "Duchu Tornada" (2015, Instant Classic) i "Eurodrome" (2019, Instant Classic) wpływy rytmiki afrykańskiej i latynoamerykańskiej, i to zarówno tej pierwotnej, etnicznej, jak i nowoczesnej, klubowej.
Słowem kluczem jest "batida", wywodzący się z Angoli styl muzyczny o charakterystycznej euforycznej i synkopowanej rytmice, który Alameda 5 rozwija na własną modłę, dodając do niego wpływy industrialu, post-punka, gqomu, dubu i vaporwave'u.
Efektem jest jedyna w swoim rodzaju tropikalno-industrialna mieszanka, w której awangarda spotyka się z afro-housem, a rozbudowany sampling i techniki syntezy granularnej sprzęgnięte są z frenetyczną grą żywej sekcji rytmicznej.
Ideą, która przyświeca nowej twórczości Alamedy, jest totalna integracja elektroniki z żywym graniem oraz zamazanie wszelkich podziałów między sztuką wysoką i niską, twórczością wysublimowaną i wulgarną, awangardą i rozrywką, muzyką "dla duszy" i muzyką "dla ciała".
ALAMEDA to:
Jacek Buhl - perkusja
Rafał Iwański - instrumenty perkusyjne
Łukasz Jędrzejczak - elektronika
Piotr Michalski - gitara basowa
Jakub Ziołek - gitara, elektronika
Szymon Szwarc - realizacja live
Zespół składa się z pięciu instrumentalistów, znanych z takich zespołów/projektów, jak: T'IEN LAI, JAVVA, 3MOONBOYS, Jachna/Mazurkiewicz/Buhl, HATI (znany z wieloletniej współpracy live i studyjnej z Z'EV-em), VOICES OF THE COSMOS, ex-INNERCITY ENSEMBLE, ex-STARA RZEKA, ex-KAPITAL (znany ze współpracy live i studyjnej z Richardem Pinhasem z HELDON) i innych.
Jako jedni z najbardziej doświadczonych polskich muzyków undergroundowych występowali z wieloma z wyżej wymienionych projektów, na takich festiwalach, jak: Unsound London & New York, Airwaves Festival Reykjavik, Primavera Sound Barcelona, Incubate Tilburg, Le Guess Who Utrecht, Les Siestes Electroniques Toulouse, CTM Berlin, Insomnia Festival Tromsø, Luminato Toronto, Fanø Free Folk Festival, Wrocław Industrial Festival, Katowice JazzArt Festival i wielu innych.
Bilety dostępne online oraz w kasie MCK:
35/45 PLN
https://www.bilety24.pl/kup-bilet-na-888-alameda-79461...
______________________
Kalendarz wydarzeń odbywających się w Bydgoszczy miej zawsze pod ręką dzięki aplikacji mobilnej (Android i iOS).
______________________
Informacje o wydarzeniach przesyłajcie na adres wydarzenia@visitbydgoszcz.pl
______________________
Bydgoskie Centrum Informacji nie ponosi odpowiedzialności za jakiekolwiek zmiany miejsc, godzin i dat wydarzeń.