Środowe CZYTANIE I DZIAŁANIE w Muzeum Mydła i Historii Brudu
Gdzie?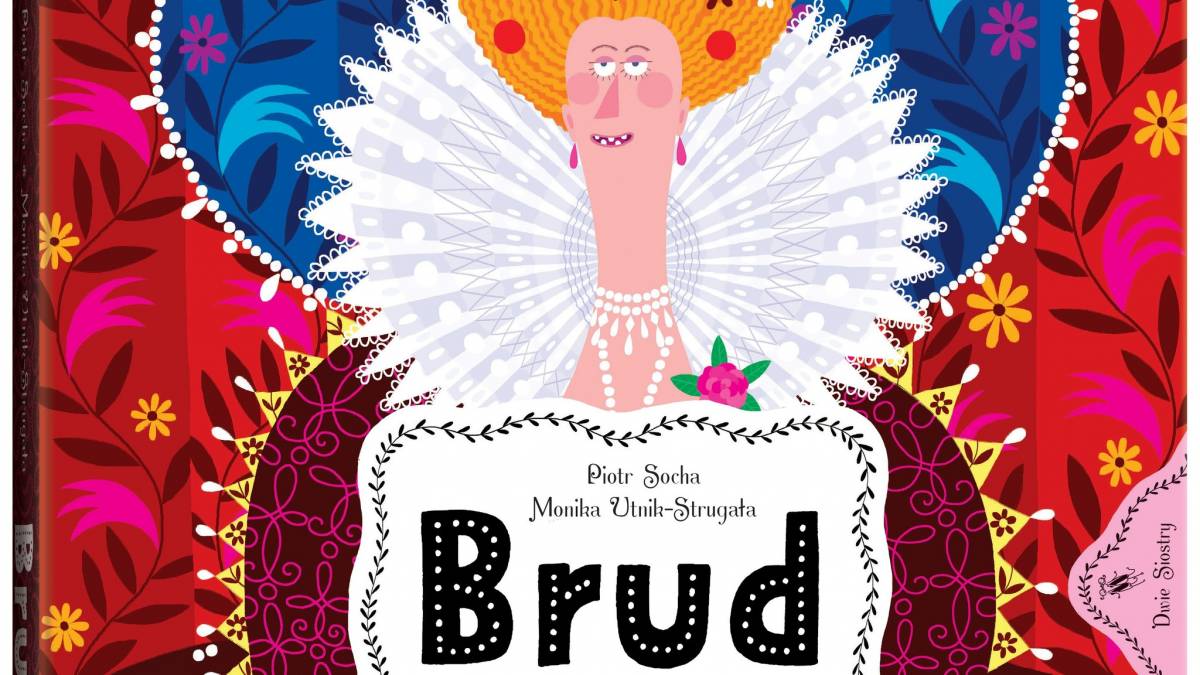 Informacje od Organizatora:
Zapraszam w tradycyjnym, dla Środowego Czytania i Działania dniu i porze, ŚRODA 17.00, ale w nietypowym dla nas miejscu.
TYM RAZEM SZCZEGÓLNIE ZAPRASZAM DZIECI W WIEKU SZKOLNYM.
Książka zupełnie nowa i rewelacyjna, gdyż to kolejna książka twórcy bestsellerowych "Pszczół" i "Drzew" – bogato ilustrowane kompendium wiedzy o obyczajach, przesądach, odkryciach i wynalazkach związanych z brudem, higieną i medycyną.
Gdzie Król Słońce chodził piechotą? Co miał w nosie doktor dżuma?
Co ma pijawka do depilacji? Czy makijaż może zabić?
Jak kąpano się w starożytności, a jak w średniowieczu?
Jak dbają o czystość dżiniści, jak Himbowie, a jak kosmonautki?
Gdy chińscy cesarze już od ponad tysiąca lat mieli spłukiwane wodą sedesy, w europejskich miastach wciąż wylewano zawartość nocników przez okno. Dawni chrześcijańscy święci uważali brud za symbol pobożności, za to Napoleon godzinami pluskał się w wannie. Japończycy nie mogli się nadziwić niechlujstwu portugalskich podróżników, którzy w XVI wieku dotarli na ich wyspy, a brytyjskie elegantki epoki baroku tak rzadko czyściły swoje gigantyczne peruki, że lęgły się w nich myszy. Jeszcze na początku XIX wieku nawet chirurdzy nie myli rąk – w najlepszym razie wycierali je w zakrwawiony fartuch. A ubikacja w domu w wielu miejscach na świecie do dziś jest luksusem.
Zapraszam rodziców z dziećmi powyżej 5. roku życia (i starsze, starsze...) na CZYTANIE I DZIAŁANIE, czyli poznawanie najlepiej napisanych i wyśmienicie zilustrowanych książek dla dzieci oraz łączenie ich z kreatywnymi aktywnościami.
Książka (lub książki) jest za każdym razem inna, zawsze bardzo dobra.
WSTĘP WOLNY, choć limitowany, ogranicza nas liczba miejsc.
Zapisujcie się drogą email, na adres: tuczytam@op.pl. w temacie wpiszcie "środa, 8" i czekajcie na potwierdzenie.
Zajęcia prowadzi Lucyna Brzezinska-Eluszkiewicz.
Wykorzystana grafika pochodzi z książki "Brud
Cuchnąca historia higieny", tekst: Monika Utnik-Strugała,koncepcja i ilustracje: Piotr Socha.
Warsztat jest częścią projektu pn. "Bydgoszcz czyta, Bydgoszcz tworzy.
Z TuCzyTam książki znam. Cykl interdyscyplinarnych spotkań z najlepszymi książkami dla dzieci i młodzieży", realizowanego przez Fundację 12 Kamienica dzięki dofinansowaniu Urzędu Miasta Bydgoszczy.
______________________
Kalendarz wydarzeń odbywających się w Bydgoszczy miej zawsze pod ręką dzięki aplikacji mobilnej (Android i iOS).
______________________
Informacje o wydarzeniach przesyłajcie na adres wydarzenia@visitbydgoszcz.pl
______________________
Bydgoskie Centrum Informacji nie ponosi odpowiedzialności za jakiekolwiek zmiany miejsc, godzin i dat wydarzeń.