Targ Staroci "Klamoty z duszą"
Gdzie?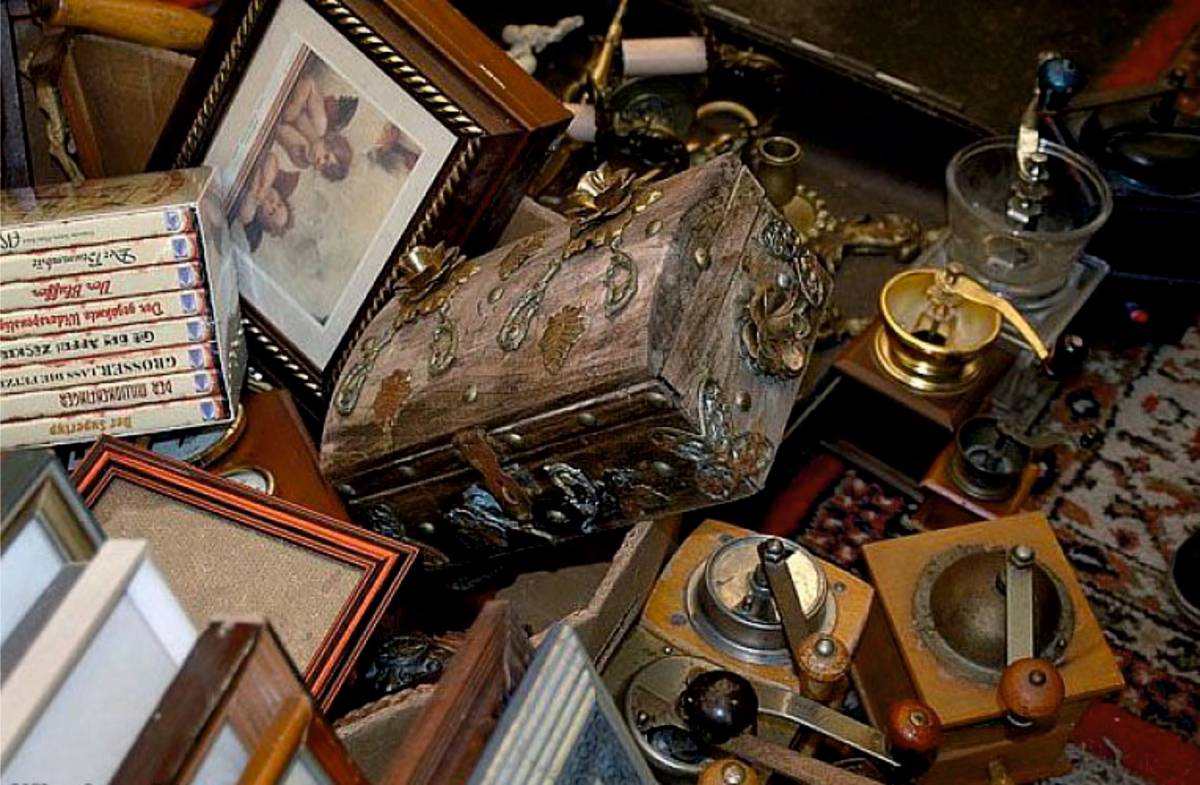 Informacje od Organizatora:
Targ Staroci "Klamoty* z duszą" to inicjatywa kawiarni Fanaberia, która jest odpowiedzią na wielkie zapotrzebowanie spotkań miłośników pięknych, starych przedmiotów.
Będzie więc okazja, żeby kupić i ocalić od zapomnienia przedmioty o ponadczasowej urodzie i wielkiej wartości przez to, że są stare lub bardzo stare i mają ogromny ładunek sentymantalny. Może to pomysł na drobiazg pod choinkę dla najbliższych?
W Fanaberii znajdziemy bardzo dużo pamiątek z odległej epoki, zaczynając od mebli, poprzez porcelanę, zegar i bilbeloty, zbierane przez kilka lat przed otwarciem Fanaberii m.in. na targach staroci. Wszystkie stanowią wyposażenie kawiarni.
W najbliższą niedzielę na stołach w ogródku będą kolecjonerzy starych przedmiotów, sprzedający swoje skarby.
6 grudnia zaczniemy też kolejny kiermasz Bydgoskiego Klubu Przyjaciół Zwierząt ANIMALS. Zebrane pieniądze ze sprzedaży drobiazgów, przekażemy cudownym ludziom z ANIMALSÓW na ich codzienne, nieocenione działania na rzecz zwierząt: leczenie, sterylizację, dokarmianie bezdomnych kotów. Zachęcamy do dołączenia się do tej akcji, przekazując drobiazg na kiermasz lub kupując to, co uzbieramy i wystawimy na sprzedaż. Stoją też u nas od pół roku dwie, zabawne skarbonki, gdzie można wrzucić grosz lub kilka na rzecz pomocy zwierzakom. ANIMALSÓW można też wesprzeć przynosząc (przez okrągły rok!) do nas karmę dla kotów (dla psiaków też się przyda).
Targ Staroci "Klamoty z duszą"
Spotkanie pierwsze już 6 grudnia, zaplanowane jako wydarzenie cykliczne (raz w miesiącu).
*Klamoty - z niemieckiego "die Klamotten" i oznacza drobne rzeczy, manatki, ciuchy.
W naszym przypadku nazwa nawiązuje do słowa powszechnie używanego w Bydgoszczy. Klamoty na naszym targu to wartościowe przedmioty, ale chodzi o pierwsze skojarzenie, używanego powszechnie przez bydgoszczan słowa.
Dla jednych niepotrzebne, stare klamoty (tak zmieniały właścicieli!), dla drugich skarby!
______________________
Kalendarz wydarzeń odbywających się w Bydgoszczy miej zawsze pod ręką dzięki aplikacji mobilnej (Android i iOS).
______________________
Informacje o wydarzeniach przesyłajcie na adres wydarzenia@visitbydgoszcz.pl
______________________
Bydgoskie Centrum Informacji nie ponosi odpowiedzialności za jakiekolwiek zmiany miejsc, godzin i dat wydarzeń.