Sala samobójców. Hejter, Jan Komasa
Gdzie?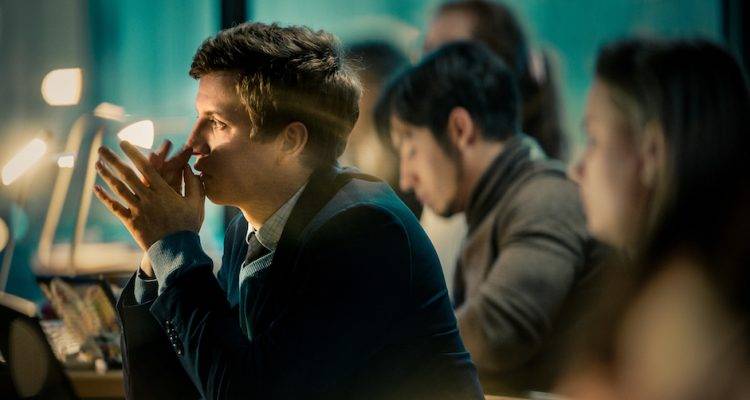 Druga część głośnej "Sali samobójców" – nagrodzonego Srebrnymi Lwami, wielkiego przeboju z 2011 roku. Nowa odsłona kultowego dzieła Jana Komasy ("Miasto 44") to elektryzujący cyber-thriller – współczesna wersja "Romea i Julii", będąca uniwersalną opowieścią o miłości, która przeradza się w hejt. Główną rolę w produkcji gra znany z serialu "Druga szansa" i programu "Ameryka Express" Maciej Musiałowski. Obok niego na ekranie zobaczymy m.in.: Vanessę Aleksander ("Wojenne dziewczyny"), Danutę Stenkę ("Planeta singli"), Agatę Kuleszę ("Zimna wojna"), Macieja Stuhra ("Belfer"), Jacka Komana ("Prokurator"), Julię Wieniawę ("Kobiety mafii") i Adama Gradowskiego ("Belfer 2"). Producentami filmu są ojcowie sukcesu pierwszej "Sali samobójców" oraz superhitu "Jesteś Bogiem". "Sala samobójców. Hejter" to nowy, porażająco aktualny manifest młodego pokolenia. Zobacz, jak bawi się, kocha i nienawidzi współczesna polska młodzież. Odkryj mroczną stronę mediów społecznościowych i przekleństwo hejtu. Rzuć się w wir rzeczywistości wirtualnej i przystąp do gry o najwyższą stawkę.
Tomek (Maciej Musiałowski), student prawa Uniwersytetu Warszawskiego, zostaje przyłapany na plagiacie i wydalony z uczelni. Postanawia jednak ukrywać ten fakt przed światem i nadal pobiera pomoc finansową od państwa Krasuckich (Danuta Stenka, Jacek Koman) – rodziców Gabi (Vanessa Aleksander), przyjaciółki z czasów dzieciństwa. Kiedy oszustwo wychodzi na jaw, skompromitowany chłopak traci zaufanie i życzliwość swoich dobroczyńców. Przepełniony gniewem i żalem, oddzielony od Gabi, w której skrycie podkochuje się od lat, Tomek planuje zemstę na Krasuckich. Szansa pojawia się, kiedy otrzymuje pracę w agencji reklamowej, a wraz z nią dostęp do najnowszych technologii i tajemnic stołecznej elity. Pod pozorem obowiązków zawodowych Tomek zaczyna inwigilować Krasuckich, aktywnie włączonych w kampanię polityczną kandydata na prezydenta stolicy – Pawła Rudnickiego (Maciej Stuhr). Wkrótce plan internetowego hejtera zaczyna nabierać coraz realniejszych kształtów, a droga do jego realizacji wiedzie przez wirtualny świat popularnej gry komputerowej.
______________________
Kalendarz wydarzeń odbywających się w Bydgoszczy miej zawsze pod ręką dzięki aplikacji mobilnej (Android i iOS).
______________________
Informacje o wydarzeniach przesyłajcie na adres wydarzenia@visitbydgoszcz.pl
______________________
Bydgoskie Centrum Informacji nie ponosi odpowiedzialności za jakiekolwiek zmiany miejsc, godzin i dat wydarzeń.