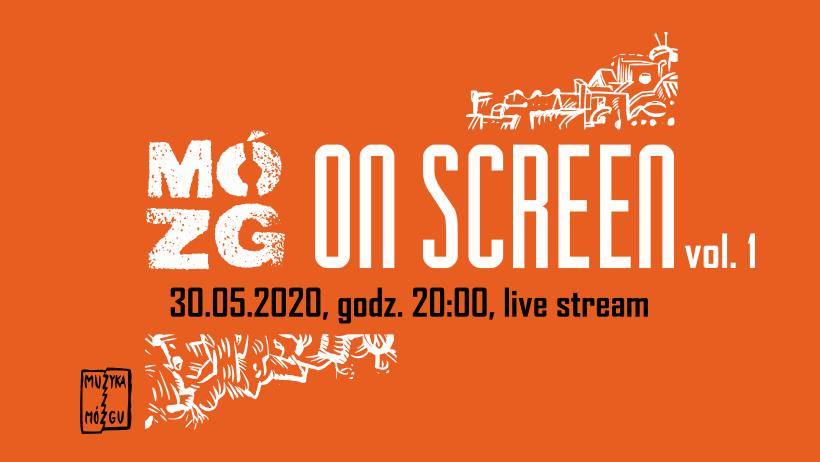 To nowy projekt, który czekał na swojej ujawinienie od wielu lat. Brak czasu i jasno określonego sensu sprawiały, że zawsze był odkładany na później. Teraz nadszed ten czas, więc bierzemy się do pracy.
Mózg on Screen to dwa zasadnicze rodzaje działań: retransmisje koncertów oraz innych wydarzeń artystycznych znajdujących się w przepastnych archiwach Mózgu oraz transmisje na żywo.
Na pierwszą taką transmisję zapraszamy Państwa 30 maja. Wydarzenie to nazwaliśmy po prostu "Mózg on Screen" vol.1 i będzie to około 2 godzinna audycja przedstawiająca działania kilku artystów związanych z klubem Mózg w Bydgoszczy.
Wystąpią: Danuta Milewska, Zuzanna Szmidt, Krzysztof Freeze Ostrowski, Piotr Grygor, Grzegorz Pleszyński, Qba Janicki, Tom Skof, Sławek Janicki. Całość poprowadzi Monika Grabarek.
Transmisja prowadzona będzie z klubu Mózg w Bydgoszczy, zapraszamy publiczność z całego świata do udziału w wydarzeniu.
Audycja realizowana jest bez zewnętrznych subwencji finansowych dostępna będzie bezpłatnie. Zapraszamy państwa do zakupu biletów wsparcia poprzez zaprzyjaźniony z nami portal GOING: https://goingapp.pl/evt/2214195/?utm_source=facebook&utm_medium=event&utm_campaign=20200530_mozg_on_screen_internet.
______________________
Kalendarz wydarzeń odbywających się w Bydgoszczy miej zawsze pod ręką dzięki aplikacji mobilnej (Android i iOS).
______________________
Informacje o wydarzeniach przesyłajcie na adres wydarzenia@visitbydgoszcz.pl
______________________
Bydgoskie Centrum Informacji nie ponosi odpowiedzialności za jakiekolwiek zmiany miejsc, godzin i dat wydarzeń.