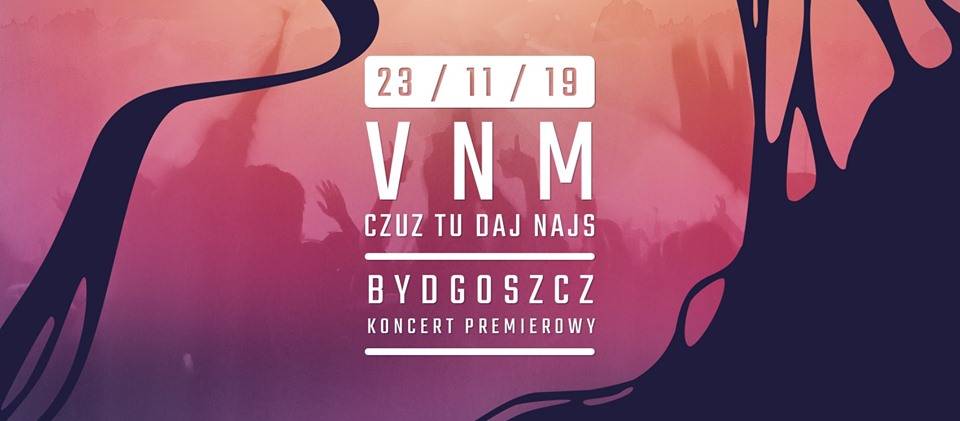 VNM- to pochodzący z Elbląga raper, który swoją przygodę z rapem rozpoczął jeszcze przed 2005 rokiem, początkowo jednak ugruntowywał swoją pozycję w podziemiu. Słuchacze twierdzą, że VNM zdefiniował swoją pierwszą solową płytą "Na Szlaku Po Czek" znaczenie słów "punchline" i "metafora" w polskim rapie. Jego talent dostrzegł wtedy Sokół i zaproponował nagranie wspólnego kawałka "Nie muszę", który słuchacze mogli usłyszeć na początku 2008 roku. Rok później ukazała się najnowsza produkcja rapera – "Niuskul Mixtape". W tym samym roku VNM wziął udział w nagraniach składanki "Prosto Mixtape 600V" – kultowej pozycji w katalogu Prosto Label. Wraz z Sokołem i DJ-em 600V jest gospodarzem tego projektu. W 2010 roku podpisał kontrakt z tą właśnie wytwórnią, w której w roku 2011 ukazał się jego dziesiąty, a zarazem pierwszy oficjalnie wydany album.
Od tego momentu z każdym kolejnym rokiem VNM ugruntowywał swoją pozycję w ścisłej czołówce mainstreamu – zarówno debiut jak i 3 kolejne płyty rapera w oficjalnym obiegu (debiutujące na OLISie kolejno na 5, 7, 3 i 2 miejscu) sprawiły, że do dziś zagrał z nimi około 250 koncertów nie tylko w całej Polsce, ale również w Anglii, Szkocji, Holandii, Bułgarii, Czechach, we Włoszech, a nawet w Islandii. Współpracował z większością raperów na polskiej scenie oraz z całą czołówką polskich producentów. O jego znaczeniu na polskiej scenie świadczą także miliony wyświetleń na Youtube na przestrzeni lat.
Styl VNM-a to przeróżne, w miarę przystępne treści zamknięte w skomplikowanych schematach rymów rozsianych po wersach nieustannie zmieniającym się flow, którego kontrolę opanował do perfekcji.
BILETY: Pat Shop (ul. Zbożowy Rynek 7) oraz na bramce w dniu koncertu.
______________________
Kalendarz wydarzeń odbywających się w Bydgoszczy miej zawsze pod ręką dzięki aplikacji mobilnej (Android i iOS).
______________________
Informacje o wydarzeniach przesyłajcie na adres wydarzenia@visitbydgoszcz.pl
______________________
Bydgoskie Centrum Informacji nie ponosi odpowiedzialności za jakiekolwiek zmiany miejsc, godzin i dat wydarzeń.