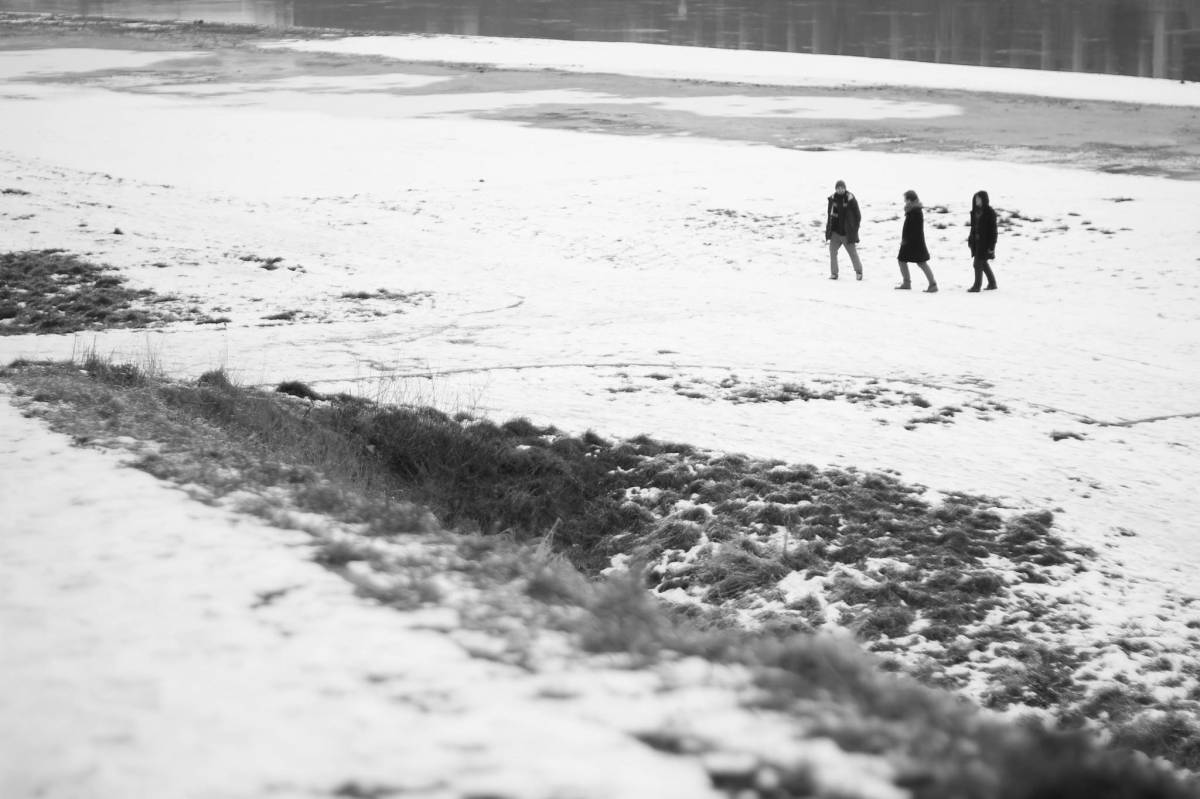 Kwaśny Deszcz to trzej młodzi muzycy z Poznania, którzy sprzeciwiając się trendom panującym we współczesnym jazzowym mainstreamie wyrobili sobie własną markę i charakterystyczne brzmienie. Trio zadebiutowało na festiwalu Jazz Jamboree w 2018r., wyłoniwszy się z poznańskiego septetu Anomalia (wszyscy członkowie są także muzykami tej formacji).
KACPER KRUPA - saksofonista i kompozytor, który od początku swojej muzycznej ścieżki stawia na oryginalność i ciągłe poszukiwania. Objawia się to przede wszystkim w jego kompozycjach, brzmieniu oraz improwizacjach. Inspiruje się wieloma gatunkami, z czego najistotniejszy dla niego jest free jazz oraz muzyka klasyczna XX wieku. Ukończył studia w Akademii Muzycznej w Poznaniu na kierunku "saksofon jazzowy", gdzie kontynuuje naukę na kierunku "kompozycja i teoria muzyki". Udźwiękawiał spektakl "45", na czterdziestopięciolecie Polskiego Teatru Tańca w Poznaniu. Współpracuje z Katedrą Animacji Uniwersytetu Artystycznego w Poznaniu. Występował na wielu festiwalach muzycznych, np. Jazz Jamboree, OFF Festival, Lublin Jazz Festiwal, Męskie Granie, Animator. Jest członkiem i/lub współtwórcą takich zespołów jak: Skalpel Big Band, Anomalia, Kwaśny Deszcz, Hubert Tas & the Small Circle, Plondra. Był finalistą wielu konkursów jazzowych. Wraz z zespołem Kwaśny Deszcz zdobył drugą nagrodę na RCK pro jazz w Kołobrzegu. Zdobył także trzecią nagrodę w kategorii solowej w ramach Zachodniopomorskiego Forum Artystycznego.
PIOTR CIENKOWSKI - wszechstronny kontrabasista z klasycznym wykształceniem oraz jazzowym przeznaczeniem. Od zawsze stawiał na prawdziwość i autentyczność tworzonej przez siebie muzyki. Jego osobowość muzyczną można określić jako fuzję fascynacji muzyką etniczną, rockowo-jazzowych korzeni z klasyczną wrażliwością. Inspiracji doszukuje się zarówno w twórczości Led Zeppelin, jak i J. S. Bacha, K. Szymanowskiego czy A. Pärta. Laureat II nagrody X Ogólnopolskiego Konkursu Kontrabasowego im. Adama Bronisława Ciechańskiego, wyróżnienia z zespołem Kwaśny Deszcz na RCK pro jazz w Kołobrzegu. Współpracował z orkiestrami filharmonii poznańskiej, koszalińskiej czy gorzowskiej. W2018 roku z wyróżnieniem ukończył Akademię Muzyczną im. Ignacego Jana Paderewskiego w Poznaniu w klasie prof. Piotra Czerwińskiego. Studiuje także kompozycję i aranżację w tejże uczelni w klasie prof. Krzesimira Dębskiego.
STANISŁAW ALEKSANDROWICZ - młody perkusista czerpiący inspiracje z wielu źródeł, począwszy od współczesnej literatury perkusji klasycznej, przez brzmienia jazzu oraz muzyki free/impro rodem ze Skandynawii, po współczesne rytmy muzyki latynoskiej oraz hip hop. Koncertował m.in. na deskach
Filharmonii Gorzowskiej i Filharmonii Koszalinskiej oraz na legendarnym festiwalu Jazz Jamboree. Współpracował w ramach festiwalu Made in Chicago z legendą AACM Arim Brownem. Laureat I nagrody na IX Hanza Jazz Festiwal, 3 nagrody na VII RCK PRO JAZZ i II nagrody na VIII RCK PRO
JAZZ. Laureat II nagrody na prestiżowym XV Międzynarodowym Young Drum Hero Competition.
Bilety będą sprzedawane w cenie:
10zł - student
20zł - normalny
______________________
Kalendarz wydarzeń odbywających się w Bydgoszczy miej zawsze pod ręką dzięki aplikacji mobilnej (Android i iOS).
______________________
Informacje o wydarzeniach przesyłajcie na adres wydarzenia@visitbydgoszcz.pl
______________________
Bydgoskie Centrum Informacji nie ponosi odpowiedzialności za jakiekolwiek zmiany miejsc, godzin i dat wydarzeń.