BYDGOSKIE KINO WOLNOŚĆ: Bydgoszcz na Taśmie
Gdzie?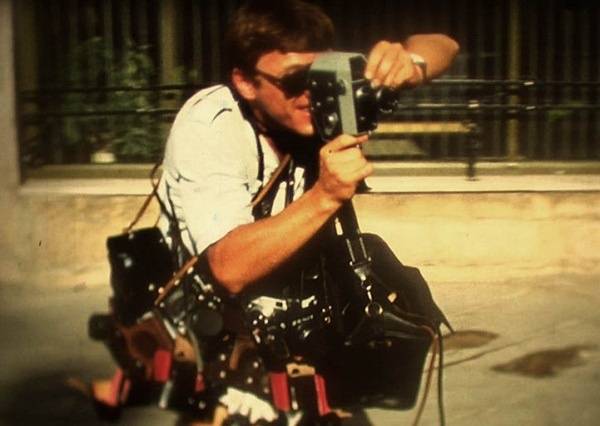 Kino to wolność.
Wolność jest jego tematem, bo ile razy twórcy o niej opowiadali? I ile razy za nią w swoich filmach tęsknili? Ile razy o nią walczyli?
Widz jest wolny. W ciemnej sali kinowej, przy odpowiednich warunkach znika świat zewnętrzny. Jest tylko film i odbiorca. Będąc wolnymi od zewnętrznych bodźców możemy jak najpełniej zgłębić dzieło sztuki ekranowej. Jaka jest granica między wolnością interpretacji a nadinterpretacją?
Wreszcie wolność twórcza. Ile razy próbowano ją ograniczać? Ilu filmów do dzisiaj nie poznaliśmy, a może nigdy nie poznamy? Czy to nie "dzięki" cenzorskiej presji powstało wiele kamieni milowych polskiej kinematografii? I czy powinny być w ogóle jakieś granice twórczej wolności?
Bydgoszcz na Taśmie
Na wzór Polskiej Kroniki Filmowej BKF tworzy unikalne w skali kraju regionalne archiwum filmowe. Szukamy archiwalnych materiałów związanych z Bydgoszczą i regionem zarejestrowanych na taśmie filmowej przez filmowców amatorów, kronikarzy związanych z zakładami pracy i instytucjami i członków byłych bydgoskich klubów filmowych. Odnalezione materiały filmowe są przez nas sukcesywnie przepisywane na nośnik cyfrowy. Opatrzone komentarzem i w miarę możliwości jak najdokładniejszymi informacjami trafiają na naszą stronę - www.bydgoszcznatasmie.pl.
Z okazji Bydgoskiego Roku Wolności zapraszamy 17.11 na wspólne rozważania na temat wolności i kina – kategorii które wzajemnie się przenikają, uzupełniają, inspirują.
Na wszystkie wydarzenia wstęp jest darmowy, jednak ilość miejsc jest ograniczona. Wejściówki można odbierać w kasie MCK, w godzinach jej otwarcia.
______________________
Kalendarz wydarzeń odbywających się w Bydgoszczy miej zawsze pod ręką dzięki aplikacji mobilnej (Android i iOS).
______________________
Informacje o wydarzeniach przesyłajcie na adres wydarzenia@visitbydgoszcz.pl
______________________
Bydgoskie Centrum Informacji nie ponosi odpowiedzialności za jakiekolwiek zmiany miejsc, godzin i dat wydarzeń.