Festiwal Muzyki Kameralnej Muzyka u źródeł - Melo-M
Gdzie?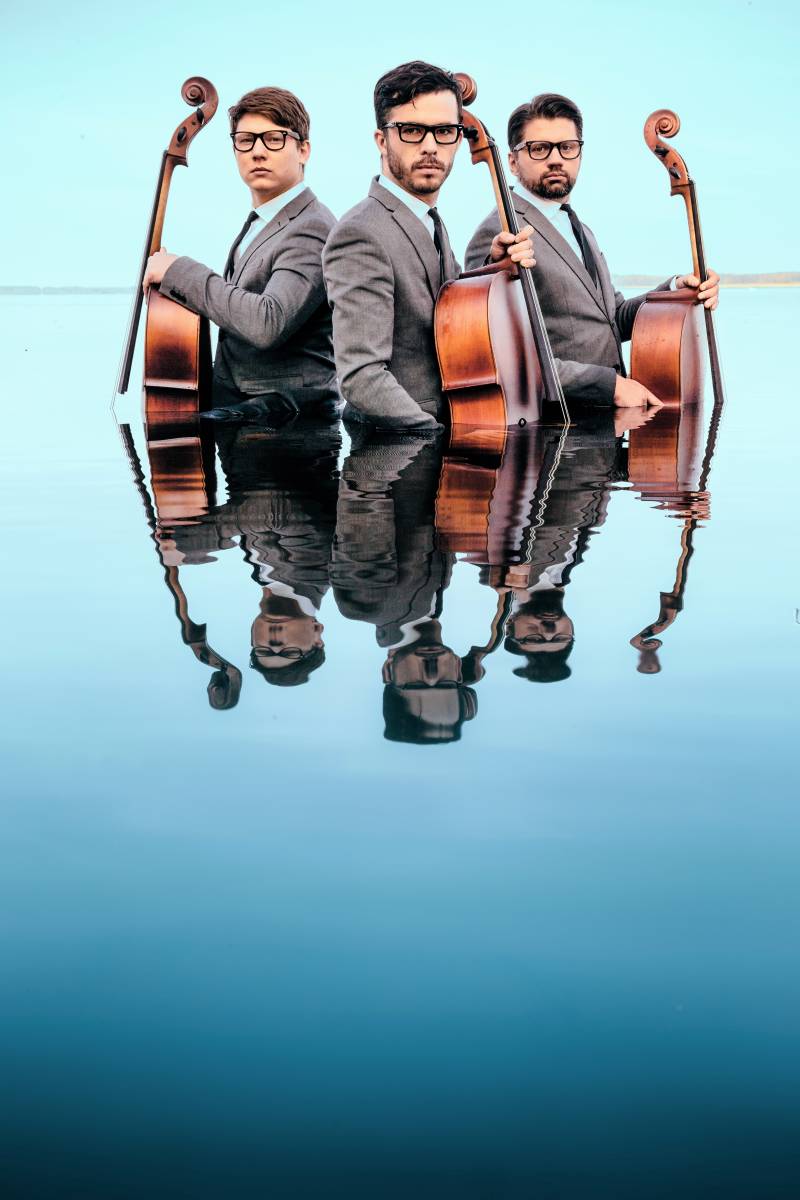 To już 11 raz w listopadowe wieczory w urokliwych wnętrzach Muzeum Wodociągów odbędzie się Festiwal Muzyki Kameralnej "Muzyka u Źródeł". Jak zwykle będzie muzycznie i klimatycznie. W tym roku kilka razy będzie przewijać się wątek filmowy – muzycy Barock Quartet podłożą ścieżkę dźwiękową do filmu Charliego Chaplina pt. "Dzisiejsze czasy", Kroke zaprezentuje swoją muzykę filmową i teatralną, a podczas koncertu familijnego jazzowy kwartet Szymona Łukowskiego bawić będzie publiczność znanymi utworami z filmów i bajek dla dzieci. Ponadto wystąpi cała plejada wirtuozów: trio wiolonczelowe z Łotwy Melo-M, które świetnie łączy muzykę klasyczną z rozrywkową, znakomity polski skrzypek Mariusz Patyra – pierwszy Polak, który wygrał "Premio Nicolo Paganini" w Genui - jeden z najbardziej znanych konkursów skrzypcowych na świecie - oraz Michał Zaborski, altowiolista na co dzień koncertujący w Atom String Quartet.
Bilety można kupić na stronie www.muzykauzrodel.com , na portalach www.goout.net i www.ticketmaster.com oraz we wszystkich sklepach Media Markt.
Trio wiolonczelowe Melo-M (Łotwa) w składzie:
Kārlis Auzāns – wiolonczela
Miķelis Dobičins – wiolonczela
Jānis Pauls – wiolonczela
Melo – M to trio wiolonczelowe założone w 2005 rok przez 3 utalentowanych muzyków z Łotwy: Kārlis Auzāns, Miķelis Dobičins i Jānis Pauls. Podczas swoich koncertów zespół demonstruje różnorodne możliwości brzmieniowe wiolonczeli – chętnie podejmują się interpretacji kompozycji rockowych, world music, heavy metalu i muzyki pop oraz utworów klasycznych i współczesnych. Współpracowali z wieloma światowej sławy artystami, koncertowali zdobywając uznanie w wielu krajach. W 2010 roku, konkurując z 73 innymi zespołami, Melo-M uzyskał 3 nagrodę na Terem Crossover Competition /St. Petersburg. Podczas koncertów ich wyjątkowe interpretacje nabierają nowych barw i nie bez znaczenia jest niezrównany urok samych wiolonczelistów.
Występy Melo-M wyróżnia umiejętność łączenia muzyki klasycznej z rockową energią i tworzenie wyjątkowego show na scenie.
______________________
Kalendarz wydarzeń odbywających się w Bydgoszczy miej zawsze pod ręką dzięki aplikacji mobilnej (Android i iOS).
______________________
Informacje o wydarzeniach przesyłajcie na adres wydarzenia@visitbydgoszcz.pl
______________________
Bydgoskie Centrum Informacji nie ponosi odpowiedzialności za jakiekolwiek zmiany miejsc, godzin i dat wydarzeń.