Eco developer - photographic workshops with Peter Bjerg
Gdzie?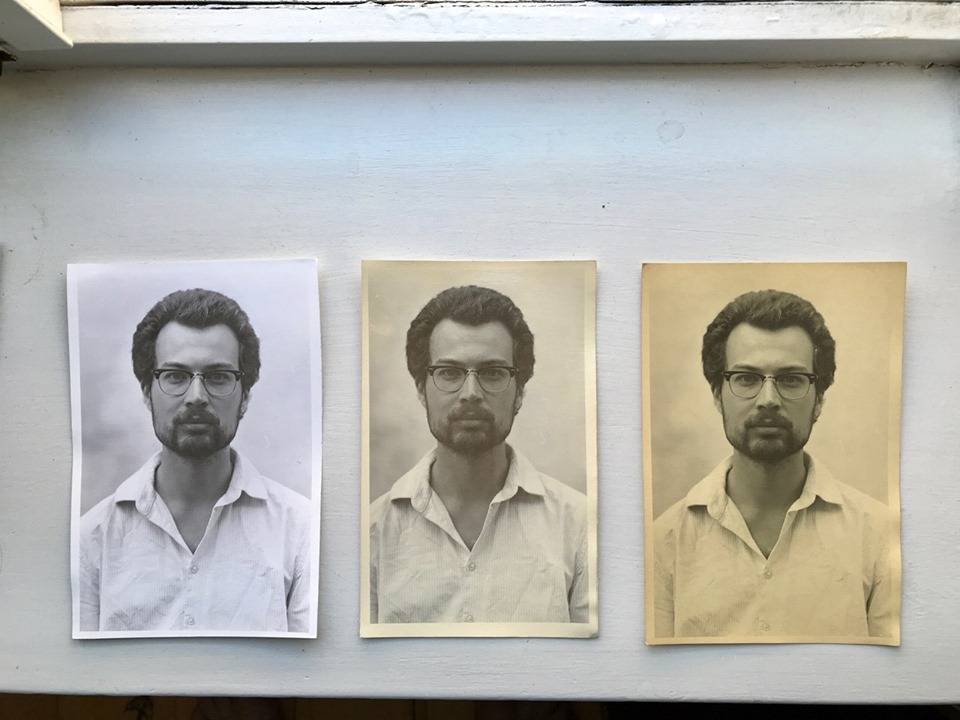 Dowiedz się, jak opracować czarno-biały film i srebrny żelatynowy papier z przyjaznymi dla środowiska alternatywami
Podczas warsztatów nauczysz się mieszać i używać własnego ekologicznego wywoływacza zarówno do filmów BW, jak i papieru fotograficznego.
W celu wywołania filmu przygotujemy wywoływacz "caffenol" z kawy rozpuszczalnej, napojów gazowanych i witaminy C.
W przypadku wywoływania papieru zmieszamy i użyjemy różnych naturalnych składników, które można stosować zamiast kawy, ponieważ zawierają one fenole, które działają jako wywoływacze (używają sody, aby osiągnąć alkaliczne pH, oraz witaminy C, aby wspomóc rozwój) .
Więcej o eko-wywoływaniu przeczytasz na blogu Petera Bjerga:
https://www.peterbjerg.dk/blog/2019/7/3/caffenol-film-developer-part-ii
Program
Część pierwsza:
– Wprowadzenie do eko-wywoływania. Jak to działa?
– Przygotowanie własnego eko-wywoływacza "Cafetenolu".
– Wywołanie własnych filmów.
Część druga:
– Przygotowanie różnych eko-wywołaczy z herbat, owoców, piwa i ziół.
– Wykonywanie portretów przez nauczyciela na błonie pozytywowej 4×5.
– Wywoływanie swoich portretów za pomocą wybranego przez siebie eko-wywoływacza.
W cenie: wszystkie składniki i materiały potrzebne do przygotowania eko-wywoływaczy.
Ważne: należy przynieść ze sobą rolkę naświetlonego, nierozwiniętego czarno-białego filmu (35 mm lub 120 mm).
Warsztaty w języku angielskim.
koszt: 50 zł
Zapisy: lukasz@farbiarnia.org
Learn how to develop black & white film and silver gelantine paper with ecofriendly alternatives
In this hands-on workshop, you will learn how to mix and use your own eco-friendly photo developer for both BW-film and photographic paper.
For film development, we will mix a "caffenol" developer made of instant coffee, soda and C-vitamin.
For paper development, we will mix and use a variety of natural ingredients that can be used instead of coffee, because they contain phenols that act as developer, (still using soda to achieve an alkaline pH, and C-vitamin to aid the developing).
You can read more about eco-developing, including links to best resources online on Peters blog:
https://www.peterbjerg.dk/blog/2019/7/3/caffenol-film-developer-part-ii
Program:
Part One
– Introduction to eco-developers. How does it work?
– Mix your own Caffenol developer
– Develop your film.
Part Two
– Mixing of a variety of eco-developers from teas, fruits, beer and herbs.
– Portraits taken by teacher on 4×5 "direct positive paper"
– Develop your portraits in your choice of eco developers
Included: All ingredients and materials needed for eco-developing.
Important: Bring a roll of exposed undeveloped BW film (either 35mm or 120mm).
Workshops in English.
Fee: 50 zł
Registration: lukasz@farbiarnia.org
______________________
Kalendarz wydarzeń odbywających się w Bydgoszczy miej zawsze pod ręką dzięki aplikacji mobilnej (Android i iOS).
______________________
Informacje o wydarzeniach przesyłajcie na adres wydarzenia@visitbydgoszcz.pl
______________________
Bydgoskie Centrum Informacji nie ponosi odpowiedzialności za jakiekolwiek zmiany miejsc, godzin i dat wydarzeń.