VPF 2019 | Wystawa Tomasza Gudzowatego "Proof"
Gdzie?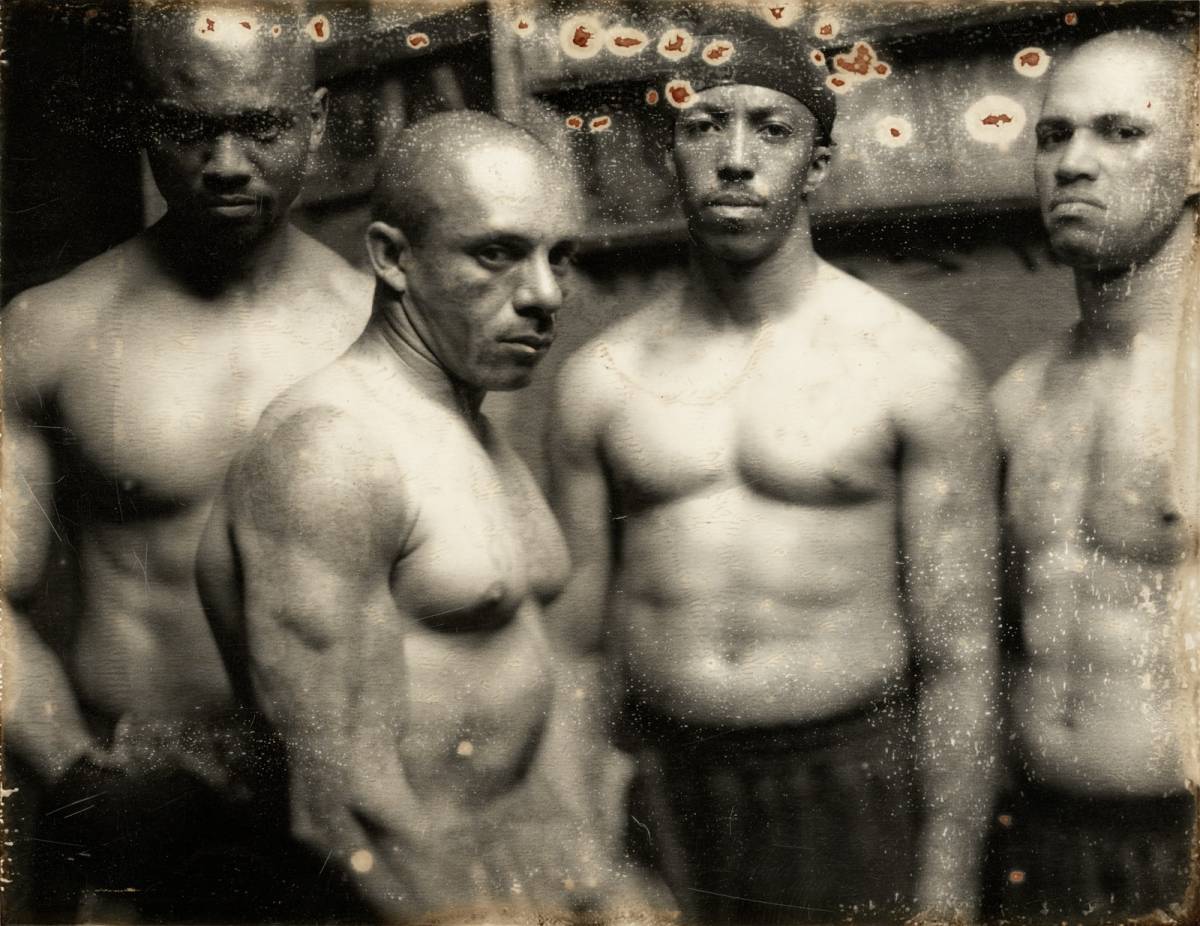 Wystawa, pod enigmatycznym tytułem "Proof", może zaskoczyć miłośników fotografii, przyzwyczajonych widzieć w Tomaszu Gudzowatym wybitnego przedstawiciela nurtu reportażu artystycznego, którego znakiem rozpoznawczym stały się czarno-białe kadry o przemyślanej kompozycji oraz subtelnej grze świateł i cieni. Tym razem artysta zaprasza do archiwum i odsłania kulisy swojego warsztatu, ryzykując konfrontację publiczności z fotografią "brudną", a właściwie produktem ubocznym i przejściowym, właściwego procesu Polaroid Type 55, na końcu którego znajduje się perfekcyjne zdjęcie. Chodzi mianowicie o natychmiastowe odbitki pozytywowe, naświetlane jednocześnie z negatywem i bezpośrednio wykorzystywane na planie zdjęciowym do szybkiej kontroli ujęcia. Zazwyczaj w chwilę potem stają one "odpadem produkcyjnym", do wyrzucenia, bądź – w najlepszym razie – wykorzystania w charakterze etykiety na pudełkach z naświetlonymi filmami. Słowo proof oznacza właśnie taką odbitkę próbną, ale również dowód – materialny ślad zdarzenia. W przeciwieństwie do archiwalnych odbitek srebrowych jest to dowód wielce nietrwały. Kontury i plamy zacierają się, zmieniają kolor i blakną. Jedynym sposobem zatrzymania obrazów jest ich przeniesienie na inne medium. Jednakże…. Po co ktoś zadawałby sobie taki trud? Odpowiedź jest prosta: na owe odbitki można spojrzeć jak na artefakty o własnej wartości estetycznej. Tomasz Gudzowaty wraz ze swoim wydawcą i kuratorem, Gerhardem Steidlem wykorzystali kolekcję zachowanych proofów, tworząc wystawę i towarzyszący jej album. Referencja staje się obiektem, dziełem sztuki, budzącym refleksję nad niszczącym działaniem czasu i fotografią, która jest walką z czasem.
Kuratorem wystawy jest Piotr Piotrowski. Ekspozycja wystawy przygotowana została we współpracy z Agencją Zegart.
O autorze
Tomasz Gudzowaty (ur. 1971, Warszawa) jest dokumentalistą i portrecistą, znanym z osiągnięć na polu fotografii przyrodniczej, sportowej i społecznej. Jego prace były publikowane w licznych magazynach i gazetach, takich jak The Guardian, National Geographic, British Journal of Photography, L'Equipe i Vogue Italia. W 2016 roku Gudzowaty opublikował w wydawnictwie Steidl książki Beyond the Body i Closer. Wystawiał, m.in. w: Muzeum Fotografii w Bydgoszczy (2014), Muzeum Olimpijskim w Lozannie (2014), Kontrast Gallery w Sztokholmie, (2011), podczas festiwalu Les Rencontres d'Arles we Francji (2009); w Fundacji Gulbenkiana w Lizbonie (2007), La Maison de la Photographie Nord-Pas-de-Calais w Lille (2006) oraz w siedzibie głównej Organizacji Narodów Zjednoczonych w Nowym Jorku (2005). Jest laureatem wielu nagród, w tym World Press Photo, Pictures of the Year International i Taylor Wessing Photographic Portrait Prize, przyznawanej przez National Portrait Gallery w Londynie. Mieszka i pracuje w Warszawie.
______________________
Kalendarz wydarzeń odbywających się w Bydgoszczy miej zawsze pod ręką dzięki aplikacji mobilnej (Android i iOS).
______________________
Informacje o wydarzeniach przesyłajcie na adres wydarzenia@visitbydgoszcz.pl
______________________
Bydgoskie Centrum Informacji nie ponosi odpowiedzialności za jakiekolwiek zmiany miejsc, godzin i dat wydarzeń.