Bydgoscy inżynierowie i technicy na zdjęciach - otwarcie wystawy
Gdzie?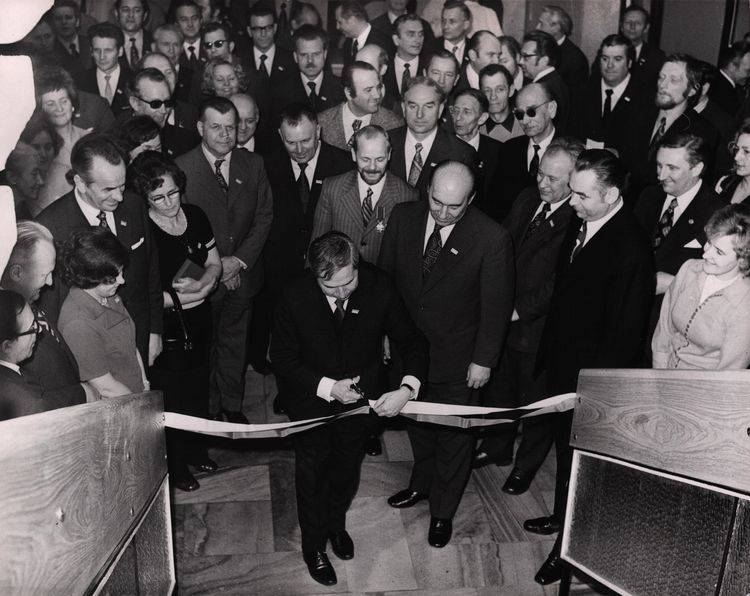 Bez nich nie byłoby dziś w Bydgoszczy wielu obiektów kultury czy użytku publicznego, które stały się już wizytówką miasta. Bez nich nasze uczelnie nie miałyby w ofercie tylu technicznych kierunków. O tym, co zawdzięczamy inżynierom, opowie wystawa pt. "Inżynierowie i Technicy w ostatnim 100-leciu Bydgoszczy", której otwarcie zaplanowano na poniedziałek, 7 października na Moście Staromiejskim.
To kolejna, szósta już wystawa plenerowa zorganizowana w ramach Bydgoskiego Roku Wolności. Wcześniej na Moście Staromiejskim i na Starym Rynku oglądać można było m. in. dokonania bydgoskich sportowców, historie Kryzysu Bydgoskiego z 1981 roku, dzieje Starego Rynku, a także realizacje inwestycji dzięki unijnym pieniądzom, czy najważniejsze wydarzenia w dziejach Bydgoszczy w czasie II wojny światowej.
Teraz czas na kolejną ekspozycję – od poniedziałku, 7 października oglądać będzie można "Inżynierów i Techników w ostatnim 100-leciu Bydgoszczy". Plansze z fotografiami staną na Moście Staromiejskim im. Jerzego Sulimy-Kamińskiego. Na wystawie przedstawiamy organizacje wchodzące w skład Bydgoskiej Rady Federacji Stowarzyszeń Naukowo-Technicznych NOT oraz ściśle z nimi współpracujące jak Kujawsko-Pomorska Okręgowa Izba Inżynierów Budownictwa czy Związek Mostowców RP.
Bydgoscy technicy i inżynierowie odegrali znaczącą rolę w budowaniu potencjału edukacyjnego miasta. To z ich inicjatywy powstawały w Bydgoszczy nowe kierunki techniczne, które przygotowywały do pracy kolejne pokolenia specjalistów, działających później w obszarze drogownictwa, kolejnictwa, zieleni miejskiej, geodezji czy budownictwa. Owocem tych działań są wyjątkowe wizytówki miasta, które zdążyły się już na trwałe wpisać w jego krajobraz. Nie cieszylibyśmy się dzisiaj Filharmonią Pomorską, Operą Nova czy Trasą Uniwersytecką, gdyby nieoceniony wkład pracy bydgoskich techników i inżynierów, którzy od samego początku uczestniczyli w planowaniu, projektowaniu i realizowaniu tych inwestycji. To w ich głowach powstawały pomysły, z których nadal wszyscy, choć często nieświadomie, korzystamy. Dzięki tej wystawie, będziemy mieli okazję lepiej poznać to szczególne środowisko, które każdego dnia pracuje na to, byśmy mogli być dumni z tego jak wygląda i funkcjonuje nasze miasto.
Otwarcie wystawy zaplanowano 7 października o godz. 12.00. Będzie można ją oglądać do końca października.
______________________
Kalendarz wydarzeń odbywających się w Bydgoszczy miej zawsze pod ręką dzięki aplikacji mobilnej (Android i iOS).
______________________
Informacje o wydarzeniach przesyłajcie na adres wydarzenia@visitbydgoszcz.pl
______________________
Bydgoskie Centrum Informacji nie ponosi odpowiedzialności za jakiekolwiek zmiany miejsc, godzin i dat wydarzeń.