Międzynarodowy Dzień Animacji: Najgorsze animacje świata
Gdzie?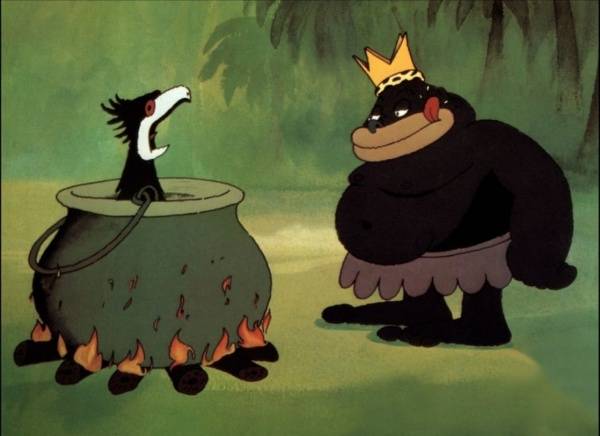 "Plan dziewięć z kosmosu", "Zabójcze ryjówki", "Klątwa Doliny Węży"… kto z nas nie słyszał o filmach tak złych, że aż dobrych? W stołecznym Kinie Muranów mają nawet comiesięczne pokazy takich produkcji! Cykl nazywa się "Najgorsze filmy świata", a przygotowuje go Jacek Rokosz, który z pasją opowiada widzom o tym, czego doświadczą podczas pokazu.
Z okazji Międzynarodowego Dnia Animacji zapraszamy na "najgorszą animację świata", którą również w Bydgoszczy przybliży rzeczony autor cyklu we własnej osobie. Sprawdźcie swoje poczucie humoru i wytrzymałość. Kto wie, może okażę się, że "Tarzoon: Shame of the Jungle" będzie Waszym nowym guilty pleasure?
Animacja "Tarzoon: Shame of the Jungle" powstała na fali popularności amerykańskich "kreskówek" dla dorosłych jak "Kot Fritz" czy "Down and Dirty Duck". Była też pierwszym zagranicznym filmem animowanym, który otrzymał oznakowanie wiekowe "X" (od 18 lat) i miał szeroką dystrybucję w USA. Co ciekawe - w 1980 roku Nowozelandzka Rada Cenzorów zakazała emisji tego filmu!
Angielska wersja językowa filmu powstała w 1979 roku, a głosu postaciom użyczyli m.in. John Belushi i Bill Murray.
OPIS FILMU:
June jest pięknowłosą mieszkanką dżungli. Pewnego dnia hojnie obdarzona ale łysa królowa Bazunga wysyła armię twardych żołnierzy aby porwali dziewczynę i doprowadzili do jej pałacu. Przerażony Shame, przyjaciel June, musi ją wybawić z opresji. W swej akcji ratunkowej musi on zmierzyć się z lwem i polującymi na niego białymi myśliwymi, a towarzyszy mu tylko jeden kompan – Flicka.
Jacek Rokosz
Rocznik 1977. Absolwent PWSFTviT w Łodzi. Od 2002 roku pracownik dydaktyczny macierzystej uczelni. Od roku 2010 - adiunkt. Twórca filmów animowanych. Współtwórca efektów specjalnych do filmu "Piotruś i Wilk" (Oscar). Współpraca reżyserska filmu animowanego "Świteź". Pomysłodawca i realizator ogólnopolskiej akcji filmowej "Najgorsze filmy świata" (festiwale filmowe: Transatlantyk Poznań 2010–2013, FFK Katowice 2002–2014, Kino Muranów Warszawa 2009–2014). Od 2010 roku wykładowca w Polsko-Japońskiej Akademii Technik Komputerowych w Warszawie. Autor książki "Stracone dusze. Amerykańska eksploatacja filmowa 1929-1959". Twórca podcastu "Strefa Mroku", który ukazuje kulisy realizacji serii o tym samym tytule oraz inspirowanych nią współczesnych seriali.
"Tarzoon: Shame of the Jungle", reż. Picha, Boris Szulzinger, Francja, Belgia, 1975, 69' (+ krótka prelekcja), 18+
______________________
Kalendarz wydarzeń odbywających się w Bydgoszczy miej zawsze pod ręką dzięki aplikacji mobilnej (Android i iOS).
______________________
Informacje o wydarzeniach przesyłajcie na adres wydarzenia@visitbydgoszcz.pl
______________________
Bydgoskie Centrum Informacji nie ponosi odpowiedzialności za jakiekolwiek zmiany miejsc, godzin i dat wydarzeń.