Festiwal Prapremier 2019/Nie/obecne - Wiosna 1966
Gdzie?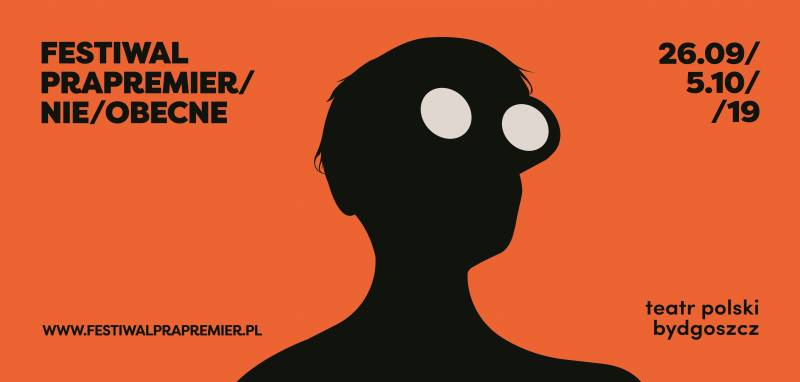 reżyseria
Martyna Peszko
obsada
Dorota Landowska, Małgorzata Trofimiuk, Małgorzata Witkowska
Dramaturgia Justyna Lipko-Konieczna
Materiały wideo Magda Mosiewicz
Muzyka Maciej Łukasz Szymborski
teatr / producent Instytut Teatralny w Warszawie
kraj Polska
Czytanie performatywne powstało w ramach organizowanego przez Instytut Teatralny w Warszawie projektu SCENA NIEPODLEGŁYCH KOBIET, którego kuratorką jest Agata Adamiecka.
Wiosna 1966 w reżyserii Martyny Peszko to odważna próba zmierzenia się z kondycją zawodu aktorki w panującym modelu teatru. Punktem wyjścia do rozważań prowadzonych przez zaproszone do projektu trzy aktorki dramatyczne: Dorotę Landowską, Małgorzatę Trofimiuk i Małgorzatę Witkowską jest tak zwana spowiedź Haliny Mikołajskiej – tekst z archiwum prywatnego, w którym ta wybitna przedwojenna aktorka, dama scen polskich, heroina, ale też polityczka, działaczka społeczna, założycielka KOR-u, rozlicza się w czasie trwającej po operacji rekonwalescencji z wpisanymi w zawód aktorki wyzwaniami, oczekiwaniami, marzeniami i rozczarowaniami towarzyszącymi relacjom aktorki z jej publicznością. Głównymi protagonistami tego spotkania są bowiem właśnie aktorka i publiczność – to widzowie stają się powiernikami wypowiadanych niezwykle odważnie tez dotyczących panującej w teatrze hierarchii, gier środowiskowych wywyższających jednych kosztem drugich, niesprawiedliwości ekonomicznych, czy uzależnienia instytucji teatru od władzy państwowej i dyktowanych przez nią warunków. Sekrety skrzętnie ukrywane wychodzą zza zamkniętych drzwi dyrektorskich gabinetów i aktorskich garderób, a wypowiedź aktorek staje się w ich ustach manifestem na drodze do sprawiedliwiej urządzonego teatru. Nie bez znaczenia jest, że główną treść scenariusza tego czytania performatywnego tworzy tu tekst wieńczący trzeci tom wydawnictwa HyPaTia, feministycznego projektu badawczego, przywracającego kobiece głosy twórczyń polskiego teatru, pod tytułem "Nieświadomość teatru". Idąc za tropem sugerowanym przez tytuł tomu można uznać, że tylko wypowiedzenie treści nieświadomej, zepchniętej poza dotychczasowy porządek mowy i wypartej jako niewygodna czy wstydliwa pozwoli dokonać zmiany w społecznym odbiorze teatru i renegocjować krzywdzące niejednokrotnie zasady na jakich się on opiera.
Ważnym aspektem tej wypowiedzi są prywatne głosy współczesnych aktorek wplecione w tekst Mikołajskiej. Dzięki temu na scenie dochodzi do poruszającego dialogu, w którym teatralna współczesność, niepozbawiona przecież refleksji krytycznej, zaskakująco przegląda się w historii, skłaniając do nieoczekiwanych wniosków.
______________________
Kalendarz wydarzeń odbywających się w Bydgoszczy miej zawsze pod ręką dzięki aplikacji mobilnej (Android i iOS).
______________________
Informacje o wydarzeniach przesyłajcie na adres wydarzenia@visitbydgoszcz.pl
______________________
Bydgoskie Centrum Informacji nie ponosi odpowiedzialności za jakiekolwiek zmiany miejsc, godzin i dat wydarzeń.