Warsztaty dla seniorów w bwa
Gdzie?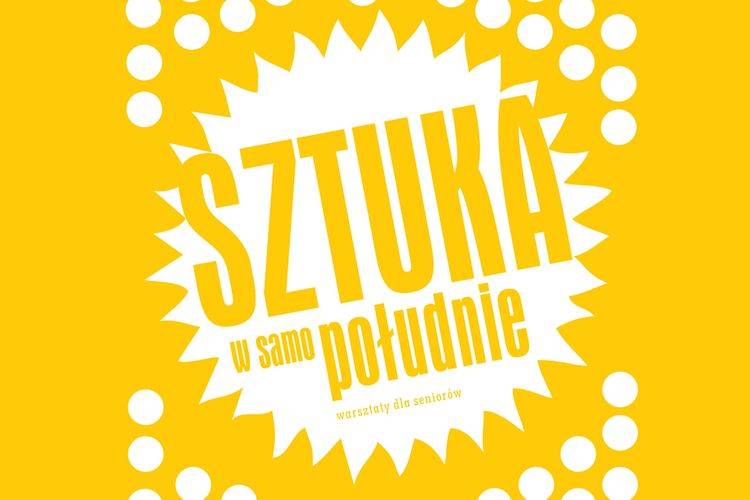 Na SZTUKĘ W SAMO POŁUDNIE!, warsztaty dla seniorów 4 października zaprasza Galeria Miejska bwa. Tematem najbliższego spotkania będą Muzy i artystki czyli kobiety sztuki. Warsztaty poprowadzi Urszula Guźlecka. Początek w samo południe. Wstęp jest wolny.
SZTUKA W SAMO POŁUDNIE to cykl spotkań poświęconych sztuce i szeroko rozumianej kulturze, adresowanych do osób w wieku 60+. W ramach spotkań proponujemy dyskusje o sztuce współczesnej oraz działania twórcze, które rozwijają procesy poznawcze, doskonaląc sprawność manualną poprzez poznawanie różnych technik i form plastycznych.
Kim była i jaki wpływ na Fryderyka Chopina miała Maria Wodzińska? Jak to się stało, że Apolonia Chalupec pochodząca z niewielkiego Lipna, została międzynarodową gwiazdą niemego kina? Dlaczego malarka Joanna Witt-Jonscher nazywana była skandalistką? Jakie związki z naszym regionem ma Irena Santor? Odpowiedzi na te pytania padną na najbliższym spotkaniuz seniorami.
Urszula Guźlecka – Dziennikarka TVP Bydgoszcz, autorka setek reportaży i programów, głównie o tematyce kulturalnej, emitowanych na antenach lokalnych i ogólnopolskich. Za wybitne zasługi w upowszechnianiu kultury i historii regionu kujawsko-pomorskiego oraz za działalność społeczną, odznaczona Krzyżem Kawalerskim Orderu Odrodzenia Polski, "Mistrz Mowy Polskiej", miłośniczka zwierząt.
______________________
Kalendarz wydarzeń odbywających się w Bydgoszczy miej zawsze pod ręką dzięki aplikacji mobilnej (Android i iOS).
______________________
Informacje o wydarzeniach przesyłajcie na adres wydarzenia@visitbydgoszcz.pl
______________________
Bydgoskie Centrum Informacji nie ponosi odpowiedzialności za jakiekolwiek zmiany miejsc, godzin i dat wydarzeń.