Przeźrocza Festiwal Filmowy: najlepsze polskie filmy dokumentalne
Gdzie?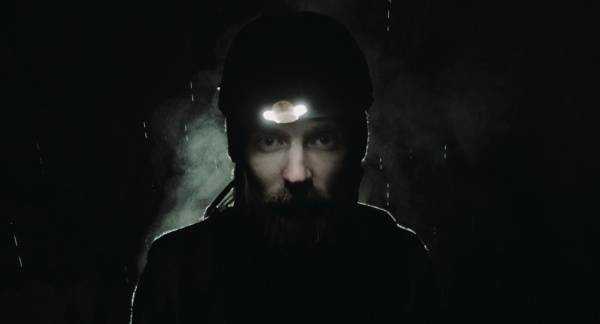 najlepsze polskie filmy dokumentalne, krótkometrażowe
"Harda", reż. Marcin Polar, 2019,14 min
"Odprawa", reż. Filip Drzewiecki, 2018, 19 min
"I znów będziemy szczęśliwi", reż. Krzysztof Wołżański, 2019, 22 min
"Połączeni", reż. Aleksandra Maciejczyk, 2018, 18 min
"Harda"
Harda to słowo niosące za sobą wiele znaczeń: niepokorna, złośliwa, odporna, nieugięta, mocna, wytrzymała, chłodna, twarda. Takie jest właśnie miejsce odkryte przez bohatera filmu, trzeba stawić mu czoła. Wszystkie synonimy hardej to właśnie ta przestrzeń, którą można odczuć namacalnie i dosłownie na własnej skórze. To wreszcie strefa pobudzająca wyobraźnię i popychająca bohatera w nieokrzesany i obsesyjny sposób. A kamera wraz z nim, krok po kroku, uczestniczy w eksploracji tego miejsca…
"Odprawa"
Filozofowie zajmują się śmiercią, lecz nie doświadczają jej osobiście. To lekarz jest zawodem, gdzie każdy z nich spotyka się z nią sam na sam. Każdy z nich, będzie miał swój cmentarz. Jak tej kwestii przyglądają się studenci rozpoczynający swoją przygodę z medycyną, którzy spotykają się podczas wakacyjnego obozu praktyk lekarskich? To w trakcie warsztatów będą mogli doświadczyć tego, czym jest służba dla zdrowia, a przede wszystkim życia drugiego człowieka. Przed nimi jedno z najtrudniejszych wyzwań, któremu będą musieli starać się sprostać przez resztę swojej drogi zawodowej. Czy będą umieli stanąć na wysokości zadania?
nagrody:
2018 – Koszalin (Koszaliński Festiwal Debiutów Filmowych "Młodzi i Film" – Nagroda Canal+ dla najlepszego dokumentu: za "przejmującą obserwację uczestniczącą i głęboki humanizm")
2019 – Łódź (Międzynarodowy Festiwal Filmu i Muzyki "Transatlantyk" – II Nagroda w Konkursie Polskich Filmów Krótkometrażowych)
"I znów będziemy szczęśliwi"
Przejmujący, intymny i niecodzienny obraz życia rodzinnego w obliczu odchodzenia matki. Troje dorastających dzieci, a wśród nich reżyser filmu towarzyszą schorowanej kobiecie, kiedy w tle rozgrywają się niezrozumiałe na pierwszy rzut oka wydarzenia związane z konfliktem z konfrontacyjnie nastawionym ojcem. Dzieci po śmierci matki tracą nie tylko najbliższą im osobę, jak również poczucie stabilizacji i bezpieczeństwa. Stają się sobie bliższe, będąc ze sobą na dobre i na złe, jednocześnie mając świadomość, że ich życie nigdy nie będzie już takie jak dawniej.
"Połączeni"
Para 50-latków. Krzysztof jest niewidomy, a Wiola jest jego przewodniczką. Razem jeżdżą na nartach. Wcześnie rano przygotowują się. Krzysztof montuje na kaskach zestawy bluetooth, które połączą ich ze sobą. Wspólnie wjeżdżają na szczyt góry wyciągiem krzesełkowym. Im wyżej się znajdują, tym więcej dowiadujemy się o ich życiu. Kiedy zmieniają się warunki atmosferyczne, a stok spowity jest gęstniejącą mgłą, Krzysztof i Wiola muszą się odnaleźć i na nowo połączyć. Tym razem we mgle.
nagrody:
2019 – Kraków (Krakowski Festiwal Filmowy – Międzynarodowy Konkurs Filmów Krótkometrażowych – Srebrny Smok dla najlepszego filmu dokumentalnego)
2019 – Radom (Ogólnopolskie Spotkania Filmowe "Kameralne Lato" – Wyróżnienie Honorowe)
______________________
Kalendarz wydarzeń odbywających się w Bydgoszczy miej zawsze pod ręką dzięki aplikacji mobilnej (Android i iOS).
______________________
Informacje o wydarzeniach przesyłajcie na adres wydarzenia@visitbydgoszcz.pl
______________________
Bydgoskie Centrum Informacji nie ponosi odpowiedzialności za jakiekolwiek zmiany miejsc, godzin i dat wydarzeń.