Ból i blask, reż. Pedro Almodovar - PRZEDPREMIEROWO
Gdzie?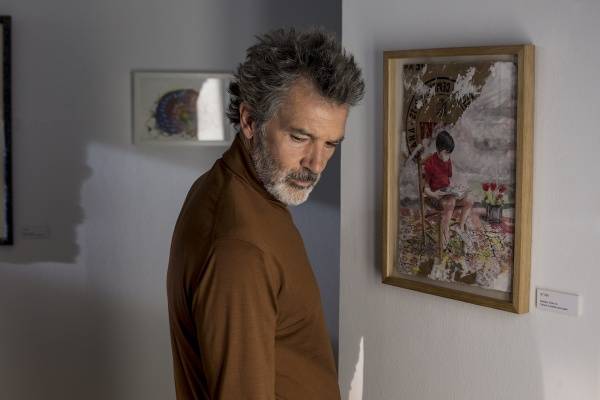 "Ból i blask" to arcydzieło (Gazeta Wyborcza), najlepszy i zarazem najbardziej osobisty film hiszpańskiego mistrza od lat (The Hollywood Reporter), najpiękniejsza celebracja miłości (The Playlist). Doskonałe recenzje, łzy wzruszenia i 10-minutowa owacja po seansie – to tylko kilka reakcji na najnowszy film jednego z najwybitniejszych reżyserów światowego kina, Pedro Almodóvara. Twórca "Wszystko o mojej matce" i "Porozmawiaj z nią" opowiada o roli przypadku w naszym życiu, o sile pierwszych fascynacji oraz o tym, co po latach zostaje z relacji – zwłaszcza miłosnych – z ważnymi dla nas ludźmi. "Ból i blask" to również ponowne spotkanie hiszpańskiego reżysera ze swoją wieloletnią filmową muzą, Penélope Cruz, oraz – przede wszystkim – z Antonio Banderasem, którego za tę rolę uhonorowano nagrodą dla najlepszego aktora na 72. Festiwalu w Cannes.
Głównym bohaterem filmu jest Salvador Mallo (Banderas), kultowy hiszpański reżyser, który stroni od mediów i usilnie strzeże swojej prywatności. Mężczyzna odnajduje po latach osoby, które wywarły największy wpływ na jego życie, oraz przeżywa na nowo najważniejsze momenty ze swojej przeszłości. Wraca do dzieciństwa, gdy wraz z rodzicami w poszukiwaniu dobrobytu przenieśli się do małego miasteczka. Przywołuje obrazy swojej pierwszej namiętności, pierwszej wielkiej miłości i bólu rozstania. Wspomina spotkanie z kinem, które na lata stało się sensem jego życia. Powracając do najintensywniejszych doświadczeń minionych lat, Salvador odnajduje siłę, by zmierzyć się z teraźniejszością. Czy uda mu się zamknąć niedokończone sprawy z przeszłości, które burzą jego poukładaną codzienność?
______________________
Kalendarz wydarzeń odbywających się w Bydgoszczy miej zawsze pod ręką dzięki aplikacji mobilnej (Android i iOS).
______________________
Informacje o wydarzeniach przesyłajcie na adres wydarzenia@visitbydgoszcz.pl
______________________
Bydgoskie Centrum Informacji nie ponosi odpowiedzialności za jakiekolwiek zmiany miejsc, godzin i dat wydarzeń.