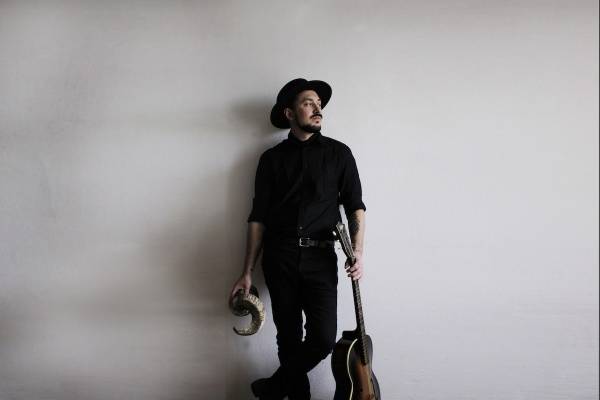 Dwa lata temu zagrał trasę po całej Europie (od Mołdawii po Islandię), wiosną 2017 roku dał 24 koncerty w 24 godziny w 24 miejscach (akcja miała miejsce w Łodzi, koncerty odbyły się w klubach, ale też na dworcach, w domach dziecka, szpitalach, przedszkolach i rozgłośniach radiowych).
Jesienią również 2017 roku w 13 miastach występował jako support grupy Me & That Man (Nergal + John Porter). Wiosną 2018 roku został członkiem właśnie zespołu Me & That Man i jest obecnie drugim obok Nergala wokalistą kapeli.
Dzielił też scenę z wieloma innymi artystami jak choćby King Dude, CeZik, Krzysztof Zalewski czy Lao Che.
Sasha Boole nie zatrzymuje się choćby na chwilę i tworzy swoją własną legendę. I tak jest od trzech lat, kiedy po raz pierwszy przyjechał do Polski…
To jeden z najbardziej aktywnych przedstawicieli ukraińskiej sceny alternatywnej. Gra country i folk zmieszane z whisky, ciekawymi, budzącymi emocje opowieściami oraz ciągłą podróżą. Lubisz Boba Dylana, Johnny'ego Casha albo Neila Younga? Prawdopodobnie polubisz też Sashę. W ciągu trzech ostatnich lat ten trubadur zagrał w Polsce ponad 200 razy! Latem 2017 roku wydany został trzeci album artysty "Golden Tooth" (Borówka Music). Artysta dostał też pierwsze zaproszenia na festiwale oraz występy w innych krajach. Grał w Czechach, Holandii, Hiszpanii, Belgii, Szwajcarii i Niemczech oraz na Słowacji i Islandii, gdzie słuchacze przyjęli go bardzo entuzjastycznie.
______________________
Kalendarz wydarzeń odbywających się w Bydgoszczy miej zawsze pod ręką dzięki aplikacji mobilnej (Android i iOS).
______________________
Informacje o wydarzeniach przesyłajcie na adres wydarzenia@visitbydgoszcz.pl
______________________
Bydgoskie Centrum Informacji nie ponosi odpowiedzialności za jakiekolwiek zmiany miejsc, godzin i dat wydarzeń.