Niedzielne atrakcje w Parku Rozrywki
Gdzie?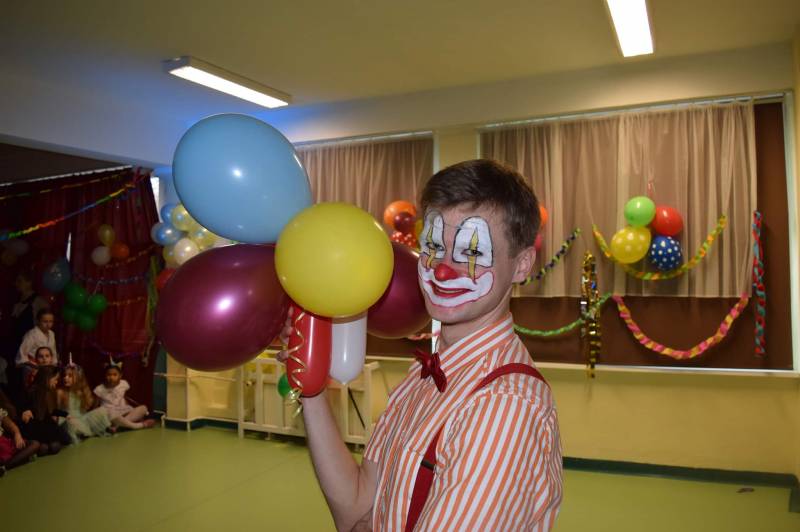 W najbliższą niedzielę (21 lipca) do wspólnej zabawy wciągną Teatr Vaśka i Klaun Pablo
Każde niedzielne spotkanie w myślęcińskim Parku Rozrywki odbędzie się o godzinie 15. Do 18 sierpnia co tydzień czekać będą inne aktywności.
W niedzielę 21 lipca najpierw Teatr Vaška przedstawi baśń o Złotej rybce i opowie o Piernikowych potyczkach. Teatr nawiązuje do tradycji dawnych wędrownych lalkarzy, którzy przemieszczali się z miejsca na miejsce i grali bawiąc i wzruszając publiczność. Ustawiali parawan na placach lub w salach i swymi lalkami przedstawiali postaci, zdarzenia, prawdziwe historie.
"Złota Rybka" to ponadczasowa puszkinowska baśń, poruszająca wciąż aktualne problemy, mówiąca o ludzkich pragnieniach władzy i bogactwa. Adaptacja baśni Barbary Cieślak w interpretacji Wiesława Kusa przedstawia głównych bohaterów- Rybaka i jego żonę we współczesnym świecie, bliższym wyobraźni małego widza i bardziej znajomym niż dziewiętnastowieczny utwór poety.
"Piernikowe potyczki" to natomiast widowisko skonstruowane w sposób zróżnicowany, ponieważ popisy aktorów przeplatają się ze scenami lalkowymi. Nadrzędnym celem, jaki postawił sobie twórca spektaklu, jest zobrazowanie bezsensu postaw nietolerancyjnych, nastawionych na forsowanie własnych racji, a lekceważących racje innych. "Piernikowe potyczki" uczą też, że wszelka przemoc-słowna i fizyczna- nie ma sensu i niczemu nie służy. Poznawaniu i uczeniu towarzyszą w przedstawieniu bogata plastyka, urozmaicony ruch sceniczny oraz atrakcyjna muzyka.
O godzinie 16.30 Klaun Pablo zaprezentuje swoje "Waliza show". Spektakl składać się będzie z pokazów cyrkowych (głównie żonglerka przeplatana z iluzją), ale nie tylko. Wszystko połączone będzie z muzyką.
Dodatkowo, przy wejściu na teren imprezy swoje stoisko zaprezentuje Akademia Wynalazców. Nie tylko chłopców wciągną walki robotów i możliwość samodzielnego sterowania nimi.
Rodzinne spotkania w Parku Rozrywki odbywają się przy Muzeum Ziemi, są darmowe- na ten teren można wejść bez biletu.
______________________
Kalendarz wydarzeń odbywających się w Bydgoszczy miej zawsze pod ręką dzięki aplikacji mobilnej (Android i iOS).
______________________
Informacje o wydarzeniach przesyłajcie na adres wydarzenia@visitbydgoszcz.pl
______________________
Bydgoskie Centrum Informacji nie ponosi odpowiedzialności za jakiekolwiek zmiany miejsc, godzin i dat wydarzeń.