Koncerty Maryjne z Różą
Gdzie?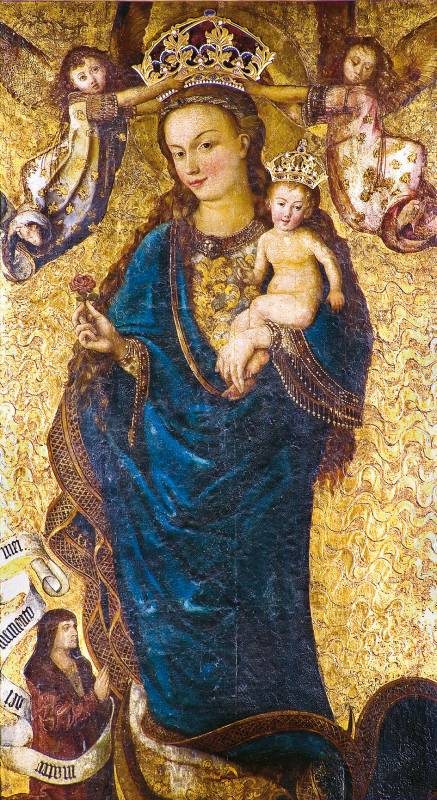 W 20 rocznicę pielgrzymki Jana Pawła II do Bydgoszczy i Koronacji wizerunku Matki Bożej Pięknej Miłości,w roku Peregrynacji obrazu Matki Bożej Jasnogórskiej i Matki Bożej Pięknej Miłości.
Koncerty odbywają się w trakcie Mszy Świętej w godzinach 18.00 -18.30 i po Mszy Świętej o godzinie 18.30 oraz w świątyniach regionu i kraju
Patronat Honorowy:
Narodowe Centrum Kultury w Warszawie
Ruch Stowarzyszeń Regionalnych Rzeczpospolitej Polskiej ks. bp Jan Tyrawa, ordynariusz Diecezji Bydgoskiej
Kwartet Smyczkowy Solistów ARTE CON BRIO to grupa wybitnych artystów Filharmonii Pomorskiej w Bydgoszczy i Akademii Muzycznej w Łodzi, których łączy pasja do sztuki oraz chęć wspólnego tworzenia. Muzycy koncertują z renomowanymi orkiestrami kameralnymi i symfonicznymi w kraju i za granicą współpracując z czołówką polskich artystów. Interpretowana przez Zespół muzyka klasyczna, kościelna, operowa, operetkowa, musicalowa, filmowa, jazzowa, rozrywkowa czy współczesna, budzi aplauz publiczności i uznanie krytyki, potwierdzone licznymi zaproszeniami na koncerty i festiwale muzyczne. W skład zespołu wchodzą: Krystyna Prystasz-Przybył - I skrzypce, Marcin Pawełczyk - II skrzypce, Mirosław Przybył - altówka/szef zespołu, Agata Jarecka - wiolonczela. Jest to koncert jubileuszowy bowiem ARTE CON BRIO obchodzi w tym roku 20-lecie. W programie po Mszy św. "Te Deum" - M.A. Charpentier, "Sonata A-dur TWV 40:200 : "Affettuoso", 2. "Allegro", 3. "Vivace", "Jesu bleibet meine freude" - J.S.Bach, "Ave Maria" - Fr. Schubert, "Alleluja" - G.F Haendel.
______________________
Kalendarz wydarzeń odbywających się w Bydgoszczy miej zawsze pod ręką dzięki aplikacji mobilnej (Android i iOS).
______________________
Informacje o wydarzeniach przesyłajcie na adres wydarzenia@visitbydgoszcz.pl
______________________
Bydgoskie Centrum Informacji nie ponosi odpowiedzialności za jakiekolwiek zmiany miejsc, godzin i dat wydarzeń.