Wacken Metal Battle Polska 2019
Gdzie?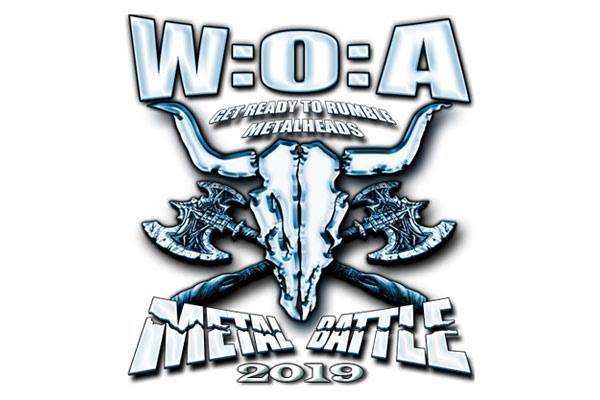 Po raz 11 wybierzemy już polski zespół, który będzie reprezentował nasz kraj na Wacken Open Air
Dotychczas reprezentowały nas:
2007 - Corruption
2008 - Chainsaw
2009 - NoNe​
2010 - The Sixpounder
2011 - Leash Eye
2012 - Devil's Note
2013 - GNIDA
2015 - Materia
2016 - Calm Hatchery
2017 - The Kroach
2019 - ???
Wacken Metal Battle to prestiżowy międzynarodowy konkurs dla zespołów odbywający się od 2004 roku. Jest on podzielony na kilka etapów. Najpierw Pierwszym z nich są finał krajowy (w 2019 odbędzie się on po raz jedenasty również w Polsce). Zwycięzca rywalizacji w naszym kraju zmierzy się następnie w Ścisłym Finale, który odbędzie się podczas festiwalu Wacken Open Air 2019 w Niemczech.
Co można wygrać? Zwycięzca polskiego finału Wacken Metal Battle weźmie udział w Ścisłym Finale Wacken Metal Battle w Niemczech, gdzie fundatorami nagród są miedzy innymi Marshall, Washburn, Mapex, Sabian, Sure, Dean. Głównymi nagrodami w światowym finale WMB są również profesjonalny kontrakt płytowy oraz opiekę dla zespołu przez organizatorów Wacken Open Air
Kto może się zgłosić? Każdy zespół, który nie posiada aktualnie podpisanego kontraktu wielopłytowego z profesjonalną wytwórnią. Zgłoszenia zawierające materiał demo (CD/ CD-R), biografię zespołu z fotografią oraz dane kontaktowe należy nadsyłać do dnia 31.03.2019 na adres:
WACKEN METAL BATTLE
ul. Broniewskiego 4/4
87-100 Torun
Koncert finalistów odbędzie się 11.05.2019 w Estrada stagebar w Bydgoszczy
______________________
Kalendarz wydarzeń odbywających się w Bydgoszczy miej zawsze pod ręką dzięki aplikacji mobilnej (Android i iOS).
______________________
Informacje o wydarzeniach przesyłajcie na adres wydarzenia@visitbydgoszcz.pl
______________________
Bydgoskie Centrum Informacji nie ponosi odpowiedzialności za jakiekolwiek zmiany miejsc, godzin i dat wydarzeń.