Herbatka u Mary Poppins - larp autorstwa Marty Struś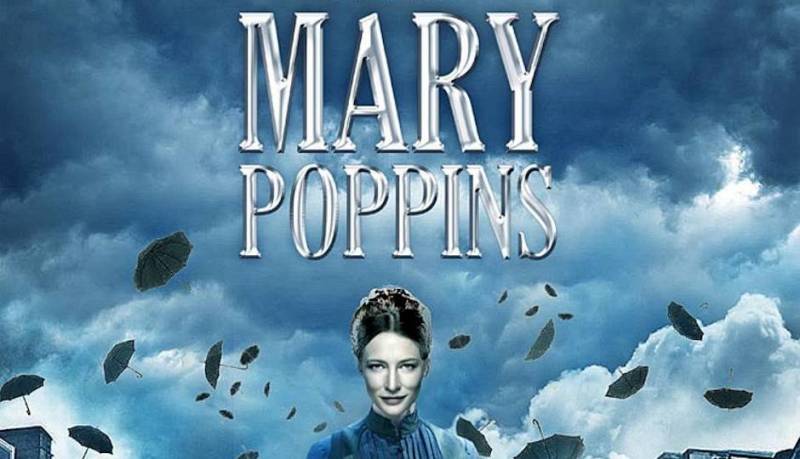 Zapraszamy na kolejnego larpa organizowanego w ramach projektu "Larperiada - cykl spotkań z kulturą przeżywania". Tym razem odwiedzi nas Marta Struś z "Herbatką u Mary Poppins".
Kilka słów o larpie:
- Będziemy wspólnie snuć opowieść o ludzkich słabościach, mrocznych sekretach i cenie, jaką trzeba zapłacić, by nigdy nie ujrzały światła dziennego. O straconych marzeniach i o tym, że niekoniecznie dobrze jest, jeśli wszystkie się spełnią. A wszystko to na tle zagadki kryminalnej, którą należy rozwiązać.
- Podczas larpa wcielicie się w postacie rodziców zaginionych dzieci, ich krewnych, przyjaciół i osoby pomagające w śledztwie.
- A wszystko to w settingu Changelinga - Wasz świat to świat odmieńców i Fae, który kiedyś porzuciliście, by wieść normalne życie...
- gra "play to loose" - gramy po to, by stworzyć ciekawą fabularnie, obfitującą w emocje i zaskakujące zwroty akcji opowieść - dołącz do nas, by stworzyć ją na bieżąco jedyną i unikatową
Uwaga - jeśli nie jesteś pewien, czy ten larp jest dla Ciebie, to odpowiedz sobie na poniższe pytania:
lubisz escape roomy i rozwiązywanie zagadek?
lubisz alternatywne wersje znanych baśni i legend?
nie boisz się przeżywać trudnych emocji?
nie wstydzisz się płakać?
lubisz brytyjski styl i five o'clock'i?
lubisz wątki magiczne i system Changeling?
lubisz herbatę? :)
Jeśli choć na jedno z pytań odpowiedziałeś/łaś tak - spróbuj podjąć wyzwanie zbudowania fantastycznej i emocjonującej historii z zagadką w tle.
No dobrze, wiesz już czego się mniej więcej spodziewać, to teraz pora przedstawić autorkę larpa.
Marta, jak sama o sobie mówi, jest strasznie zajętą, niepoprawną optymistką (potwierdzamy!), która na codzień uczy języka angielskiego (również poprzez larpy i freeformy!), ale po godzinach studiuje psychologię, uczęszcza do szkoły aktorskiej, wróży, pisze bajki terapeutyczne i zajmuje się dwoma puchatymi kocimi stworami oraz szaleje ze stylizacjami. Od kilku lat larpuje, choć odważyć się na stworzenie własnego larpa nie było wcale tak łatwo. Niemniej "Herbatka u Mary Poppins" miała już swoje dwa udane runy (m.in. w Warszawie) i teraz Marta zawita z nią w Bydgoszczy.
Listę wakatów z opisami postaci, inspiracje kostiumowo-charakteryzatorskie, wprowadzenie i wszelkie inne niezbędne informacje znajdziecie w postach, zapisujcie się tradycyjnie - w komentarzach, a po zamknięciu listy otrzymacie karty postaci :)
Pamiętajcie - biorąc udział w wydarzeniu oświadczacie, iż Wasz stan zdrowia pozwala na udział w larpie, jesteście zobowiązani do przestrzegania regulaminu Bydgoskiego Centrum Organizacji Pozarządowych, a także wyrażacie zgodę na przetwarzanie Waszych danych osobowych przez organizatora i jednostki administracji publicznej, którym podlega oraz wyrażacie zgodę na publikację materiałów audiowizualnych z wydarzenia na różnych polacj eksploatacji z możliwością wglądu do danych, ich poprawiania i usuwania (niezbędne formularze i zgody zbierane będą przed rozpoczęciem wydarzenia, dnia 8 grudnia 2018, więc pamiętajcie - w przypadku jakichkolwiek wątpliwości skontaktujcie się z nami!)
Projekt dofinansowany z Urzędu Miasta Bydgoszczy w ramach małych grantów "Grant na START".
______________________
Kalendarz wydarzeń odbywających się w Bydgoszczy miej zawsze pod ręką dzięki aplikacji mobilnej (Android i iOS).
______________________
Informacje o wydarzeniach przesyłajcie na adres wydarzenia@visitbydgoszcz.pl
______________________
Bydgoskie Centrum Informacji nie ponosi odpowiedzialności za jakiekolwiek zmiany miejsc, godzin i dat wydarzeń.