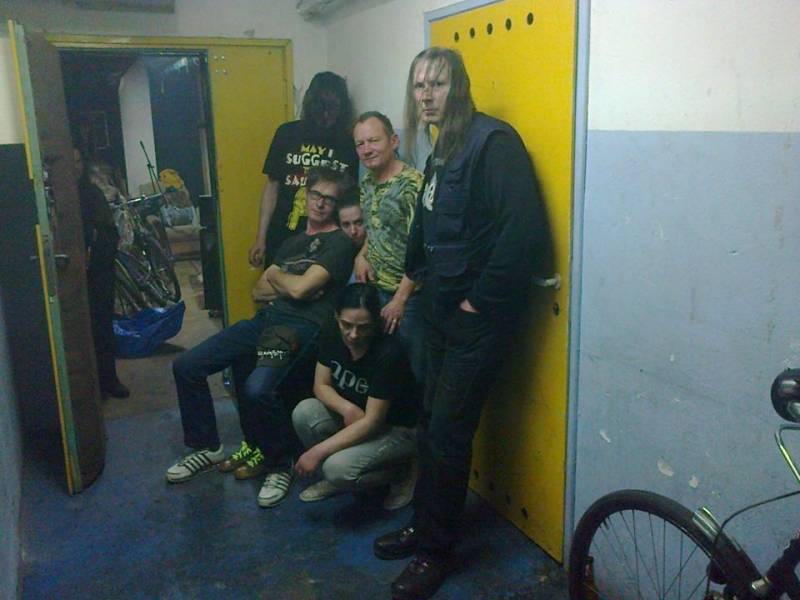 wstęp 10 zł
Wed Vuh, to formacja Brut Rocka, tworząca muzykę spoza estetyk i konwencji klasycznego rockowego brzmienia, w celu uzyskania wyrazistej, indywidualnej formy muzyczno - performatywnej. Zespół, zarówno w utworach wokalno - instrumentalnych jak i instrumentalnych, angażuje obrazy z osobistych przeżyć członków zespołu, oraz z refleksji nad uczestniczącą wraz z nimi rzeczywistością.
Wed Vuh w swojej stylistyce, otwiera się na agresję i łagodność natury, na jej wybuchy i szelesty, na jej wycia i trzaski. Na rozłożystość ciszy.
Artur Maćkowiak z Fundacji Nowa Sztuka Wet Muzik napisał - "Bez wątpienia jest to zespół wyjątkowy, nie tylko na naszym lokalnym rynku muzycznym. Ich autorskie i bezkompromisowe podejście do tworzenia muzyki, już samo w sobie, stanowi dużą wartość artystyczną. "
Wed Vuh, obarcza swoją muzyką i niepokoi, ale tez ścina kwiaty, aby ich aromat...
Cudowny Morderca jest autorskim projektem Joanny "Asjek"Purzyckiej, autorki tekstów, śpiewanych w odrębnej od Wed Vuh stylistyce.
Na koncercie w Mózgu połączymy siły wraz z basistą Kredek i Cudownego M. Arturem"Generałem Fu".
Graliśmy już wspólnie m.in.na festiwalu punkowym w Płytnicy, na basie towarzyszył nam wówczas Jarosław Majewski.
15-tego czerwca zagrają: Joanna "Asjek"Purzycka/voc/,Sabina Stankiewicz/perk/, Artur"Generał Fu"/bas/,"Bertold"/perk/, Wojtek"Wojo"Kowalczyk/git, voc/, Leszek "Goldi"Goldyszewicz/git, voc/
Zagramy utwory Wed Vuh z płyty "Na przełęczy Borgo",oraz najnowsze i kawałki Cudownego Mordercy z Joanną "Asjek"na wokalu.
______________________
Kalendarz wydarzeń odbywających się w Bydgoszczy miej zawsze pod ręką dzięki aplikacji mobilnej (Android i iOS).
______________________
Informacje o wydarzeniach przesyłajcie na adres wydarzenia@visitbydgoszcz.pl
______________________
Bydgoskie Centrum Informacji nie ponosi odpowiedzialności za jakiekolwiek zmiany miejsc, godzin i dat wydarzeń.