Miasto Złotej - spotkanie z ilustratorką Magdą Rucińską
Gdzie?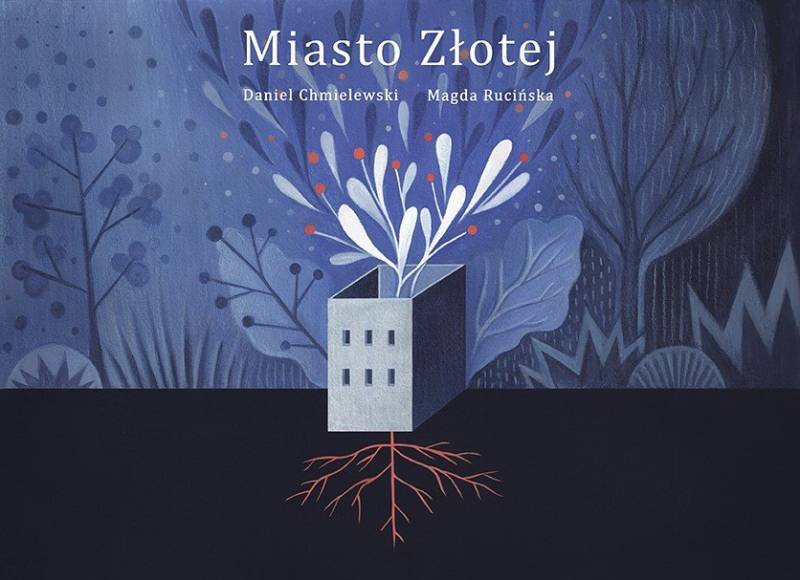 Wyobraźcie sobie miasto z betonu...
Kamienne, surowe, geometryczne bloki piętrzą się, nachodzą na siebie, nie pozostawiając miejsca na najmniejszy skrawek zieleni. Wśród tego betonu siedzi dziewczynka o złotych włosach. Uśmiecha się, macha nogami i czyta książkę. To Złota, mieszkanka tego miasta, która nigdy nie opuściła jego murów. Złota dostrzega w jednobarwnym, smutnym świecie całą gamę kolorów. Z uśmiechem na ustach próbuje nam je pokazać.
Złotą (i "Miasto Złotej", nowość Wydawnictwo TADAM) stworzyli Daniel Chmielewski i mieszkająca w zielonym mieście na Brdą, naszym mieście, ilustratorka MAGDA RUCIŃSKA.
Zapraszamy na spotkanie z twórczynią pięknych obrazów zawartych w książce. Przybywajcie, RODZICE, DZIECI OD 5. ROKU ŻYCIA I MŁODZIEŻ na rozmowę i warsztat z artystką.
WSTĘP WOLNY, jednak obowiązują ZAPISY, na email: tuczytam@op.pl (w temacie wpisujcie "Miasto Złotej")
Decyduje kolejność zgłoszeń.
To będzie niezwykła ARTYSTYCZNA I URBANISTYCZNA PRZYGODA.
MAGDA RUCIŃSKA - Rysowniczka, malarka, autorka tekstów o sztuce, komiksie i ilustracji. Publikowała m. in. w "Lampie", "Zwykłym Życiu", "Fabulariach", "Zeszytach Komiksowych", "F5". Na swoim koncie ma kilka wystaw indywidualnych m. in. w Galerii Wspólnej i Galerii Wieży Ciśnień w Bydgoszczy, Galerii Komiksu Cheap East (CK Zamek) w Poznaniu, Galerii Miejskiej w Inowrocławiu oraz uczestnictwo w zbiorowych pokazach w BWA Bydgoszcz, MBWA Leszno, Galerii Bielskiej BWA czy Muzeum Schloss Herzberg am Harz w Niemczech. Była stypendystką MKiDN (2009/2010) i Prezydenta Miasta Bydgoszczy (2016). Od 2013 roku pracuje na Uniwersytecie Technologiczno-Przyrodniczym, w Katedrze Sztuk Wizualnych jako asystent w I Pracowni Artystycznej.
____________________
Kalendarz wydarzeń odbywających się w Bydgoszczy miej zawsze pod ręką dzięki aplikacji mobilnej (Android i iOS).
______________________
Informacje o wydarzeniach przesyłajcie na adres wydarzenia@visitbydgoszcz.pl
______________________
Bydgoskie Centrum Informacji nie ponosi odpowiedzialności za jakiekolwiek zmiany miejsc, godzin i dat wydarzeń.