Sztuka współczesna z kolekcji Wojciecha Fibaka
Gdzie?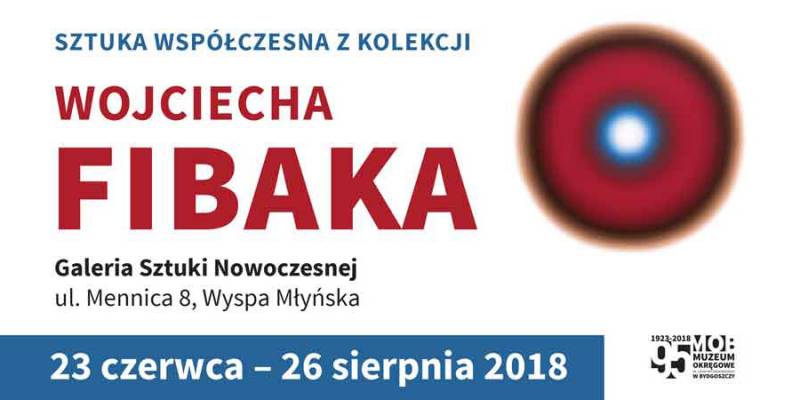 Autor: kuratorzy: Wojciech Fibak, Maria Zielińska, Paulina Ostałowska; współpraca kuratorska: Paulina Janiszewska, Stefania Olbrycht; koordynator ze strony MOB: Inga Kopciewicz
Miejsce ekspozycji: Galeria Sztuki Nowoczesnej – ul. Mennica 8 na Wyspie Młyńskiej
Wystawa czynna do: 2018-08-26
Wojciech Fibak to nie tylko utytułowany sportowiec, ale i znany koneser sztuki. Stworzona przez niego kolekcja, dzięki wyjątkowemu znawstwu i ogromnej pasji właściciela, stała się wzorem polskiego kolekcjonerstwa prywatnego.
Początkowe zainteresowanie Wojciecha Fibaka malarstwem polskim XIX i początku XX wieku, m.in. obrazami Piotra Michałowskiego, Aleksandra Gierymskiego, Leona Wyczółkowskiego czy Jacka Malczewskiego, przerodziło się z czasem w fascynację twórczością artystów z kręgu École de Paris. Do kolekcji trafiły wówczas prace Tadeusza Makowskiego, Eugeniusza Zaka, Zygmunta Menkesa, Rajmunda Kanelby i Mojżesza Kislinga. Od wielu lat, równolegle, Wojciech Fibak tworzy kolekcję polskiej sztuki współczesnej. Główny nacisk w tym zespole kładzie na gromadzenie wybitnych dzieł artystów – klasyków nowoczesności, tworzących od II połowy XX wieku do czasów nam współczesnych. W kolekcji znalazły się prace twórców, których nazwiska już na trwałe wpisały się w historię najnowszej sztuki, nie tylko polskiej, ale europejskiej i światowej. Są to absolwenci, często późniejsi pedagodzy – profesorowie, wyższych uczelni artystycznych w Warszawie, Krakowie, Łodzi czy Poznaniu. W kolekcji obowiązkowo znaleźli się zatem: Magdalena Abakanowicz, Jan Berdyszak, Jan Dobkowski, Tadeusz Dominik, Wojciech Fangor, Stanisław Fijałkowski, Stefan Gierowski, Izabella Gustowska, Jan Lebenstein, Jerzy Kałucki, Tadeusz Kantor, Bronisław Kierzkowski, Aleksander Kobzdej, Marcin Maciejowski, Jerzy Nowosielski, Teresa Pągowska, Wilhelm Sasnal, Kajetan Sosnowski, Leon Tarasewicz, Jan Tarasin, Jerzy Tchórzewski, Teresa Tyszkiewicz, Ryszard Winiarski, Andrzej Wróblewski, Jan Ziemski i wielu innych. Dzieła tych twórców należą do kanonu polskiej sztuki współczesnej, odzwierciedlając różnorodne kierunki, nurty i tendencje w jej rozwoju: koloryzm, abstrakcję ekspresyjną i geometryczną, malarstwo materii, nową figurację, konceptualizm, konstruktywizm, nurt surrealistyczno-metaforyczny, a także przybliżając wybitne indywidualności, które wypracowały własną formułę artystyczną. Pokaz kolekcji sztuki współczesnej Wojciecha Fibaka w bydgoskim Muzeum ma charakter premierowy.
Inga Kopciewicz
____________________
Kalendarz wydarzeń odbywających się w Bydgoszczy miej zawsze pod ręką dzięki aplikacji mobilnej (Android i iOS).
______________________
Informacje o wydarzeniach przesyłajcie na adres wydarzenia@visitbydgoszcz.pl
______________________
Bydgoskie Centrum Informacji nie ponosi odpowiedzialności za jakiekolwiek zmiany miejsc, godzin i dat wydarzeń.