Instrukcja obsługi faceta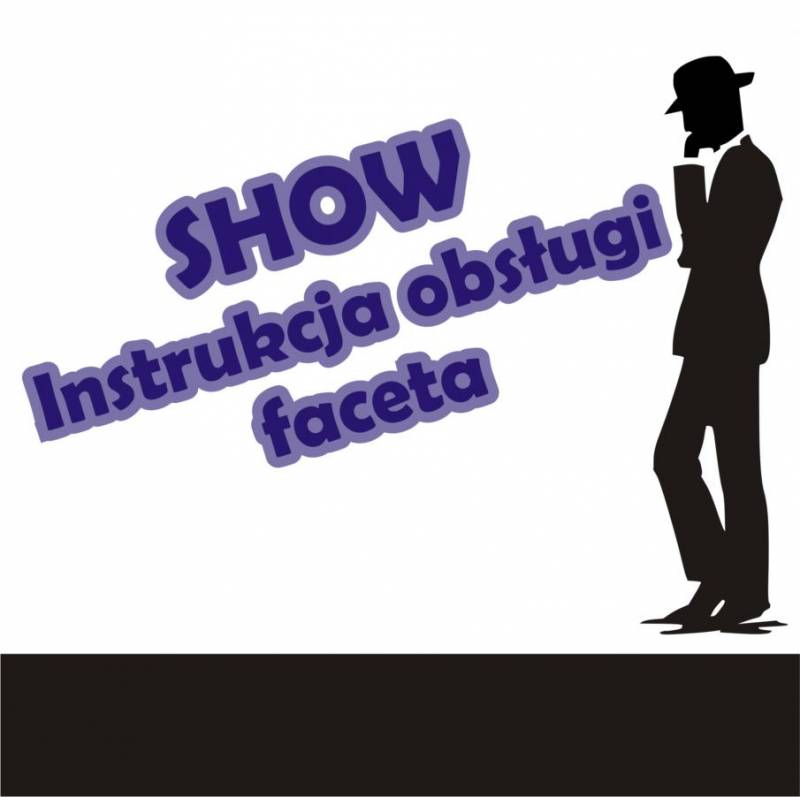 Ceny biletów: 67 PLN
"Instrukcja obsługi faceta" to pełen humoru seans, dzięki któremu można poznać niejedną tajemnicę dotyczącą motywacji męskich zachowań. Grzegorz w kobiecym stylu opowiada o facetach oraz odpowiada na trudne pytania dotyczące życia mężczyzn, ukazując codzienne problemy w bardzo lekki i dowcipny sposób. Publiczność ma okazję dowiedzieć się, dlaczego to, co jest oczywiste dla przyjaciółki, dla mężczyzny jest zupełną abstrakcją. Grzegorz Kordek odpowie na trudne pytania dotyczące mężczyzn. Czy zastanawiałaś się kiedyś dlaczego coś co jest oczywiste dla Twojej przyjaciółki, nijak nie da się wytłumaczyć Twojemu mężczyźnie?
Lejdis odkryjecie SEKRET, który sprawia, że KAŻDY mężczyzna z przyjemnością będzie zaspokajał Twoje potrzeby i spełniał prośby nawet zanim je wypowiesz. Poznasz KOD by rozszyfrowywać męski język oraz prawdziwe i utajone ich potrzeby. Panowie Pytacie "Co zrobić by Kobieta którą kocham w końcu była zadowolona?" (masz wrażenie że już wszytko zrobiłeś). Odpowiedź jest prosta. One chcą byś to Ty był szczęśliwy, odnosił sukcesy i był głową rodziny. Pozwól by od eksperta dowiedziała się co ma zrobić by Cię uszczęśliwić. Przyszedł czas by Kobiety były szczęśliwe, zadowolone i uśmiechnięte!!
"Oh, gdyby ktoś mi to wyjaśnił wcześniej?", "Tego powinno się nauczać w szkole", "Takie staże powinny być finansowane z ubezpieczenia socjalnego", "Powinno się robić obowiązkowe kursy tego typu przed zawarciem małżeństwa", "Znam już sposób na mojego faceta" tego typu komentarze pojawiają wśród widzów po seansie.
____________________
Kalendarz wydarzeń odbywających się w Bydgoszczy miej zawsze pod ręką dzięki aplikacji mobilnej (Android i iOS).
______________________
Informacje o wydarzeniach przesyłajcie na adres wydarzenia@visitbydgoszcz.pl
______________________
Bydgoskie Centrum Informacji nie ponosi odpowiedzialności za jakiekolwiek zmiany miejsc, godzin i dat wydarzeń.