Kabaret Hrabi - Cyrkuśniki i wymyWammy
Gdzie?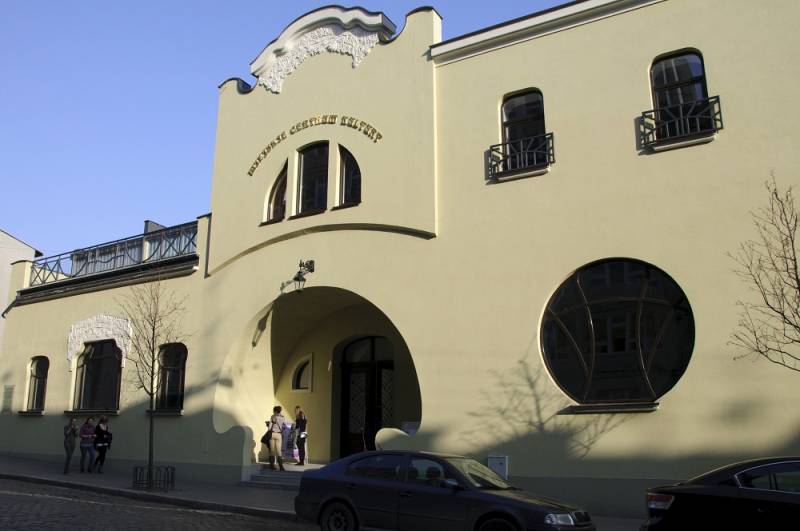 Kabaret Hrabi - "Cyrkuśniki" + wymyWammy - BRAK BILETÓW!
Kabaret Hrabi
Cyrkuśniki (2016) - najnowszy program kabaretu Hrabi. "Patrzcie, idzie nasz miejscowy cyrkuśnik"! - lata temu usłyszał Dariusz Kamys, wchodząc do sklepu spożywczego. Niech więc tak bedzie! Cyrkuśniki - Aktorzy na usługach publiczności. Wszystko dla niej. Hrabi do usług.
wymyWammy
Jesteśmy teatrem improwizowanym, związanym z Miejskim Centrum Kultury w Bydgoszczy. Podczas pokazów improwizowanych tworzymy rzeczywistość teatralną spontanicznie, bez scenariusza, reagując na nieprzewidywalne, niczym nieskrępowane sugestie widzów. Poszerzamy granice teatru i rozprzestrzeniamy impro zapał.
Mówiąc krótko - wymyWammy! Przyjdźcie i wyreżyserujcie nasz pokaz!
wymyWammy to sześć kobiet gotowych zagrać na scenie wszystko. Babska, nieposkromiona natura, dzika wyobraźnia i elektryzująca energia to nasz atut i znak rozpoznawczy.
Skład wymyWammy opanowały
Katarzyna Chmara, Alicja Dobrowolna, Małgorzata Musialik, Katarzyna Karwowska, Jagoda Ptaszyńska, Agnieszka Szałkowska.
Wstęp 85 PLN
UWAGA! BRAK BILETÓW!
Z radością informujemy, że wszystkie bilety na dzisiejszy występ Kabaretu Hrabi z gościnnym udziałem Teatru Improwizowanego wymyWammy zostały już sprzedane.
Za tak duże zainteresowanie dziękujemy i polecamy wydarzenia w MCK w nowym roku.