Bernard Maseli MaBaSo Trio
Gdzie?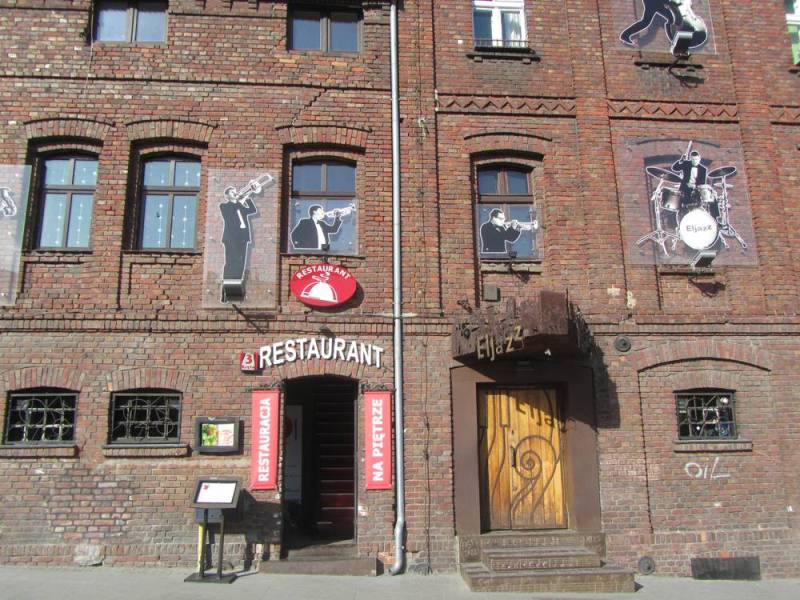 Bernard Maseli-el.vibes (Mallet Kat)
Michał Barański-el.bass
Daniel "Dano" Soltis (Słowacja)-drums, percussion
Bilety w cenie 25 zł do nabycia w klubie Eljazz w Bydgoszczy
www.eljazz.com.pl
"Mabaso" to najnowszy projekt naszego najlepszego od dwóch dekad wibrafonisty elektrycznego-Bernarda Maseli. Tworzą go kontrabasista oraz basista elektryczny Michał Barański oraz najlepszy słowacki perkusista, obecnie mieszkający w Pradze –Dano Soltis.
Zbierając doświadczenia w zespole Walk Away,Music Painters,The Globetrotters czy wreszcie od trzech lat jako członek kwartetu amerykańskiego gitarzysty Deana Browna, Bernard postanowił stworzyć trio które będzie realizowało jego autorską wizję elektrycznego jazzu.On sam mówi "od zawsze uważałem że fusion nie musi być realizowane według zamkniętego schematu "wolno-szybko,cicho-głośno" ,że może również wykorzystywać wszystkie zdobycze współczesnego akustycznego jazzu". Takie właśnie jest MaBaSo gdzie od strony konstrukcyjnej, aranżacyjnej i brzmieniowej muzycy wykorzystują charakterystyczne elementy elektrycznego "fusion" z mocnymi wpływami muzyki R&B,soul czy funky lecz już w warstwie harmoniczno-melodycznej i w sposobie rozgrywania partii solowych mamy do czynienia z myśleniem wywodzącym się w linii prostej z akustycznego jazzu. W 2013 roku zespół nagrywa pierwszą płytę która jest zapisem koncertu w katowickim klubie "Old Timers Garage pod tytułem "Sunshine of your love".Płyta cieszy się ogromnym powodzeniem czego wyrazem są towarzyszące jej od samego początku znakomite recenzje: "Panie i Panowie! Płyta Sunshine Of Your Love miażdży! Nie słyszałem ich dotąd na żywo, jestem sceptykiem,jeśli chodzi o płyty live, a tej płyty słuchałem przez kilka dni z rzędu! Fusion najczystszej wody: harmonie, melodyjność, improwizacje, brzmienia,time, lekkość, energia, humor!"
Jerzy Szczerbakow JazzPress 07.2014/23 - " W tej muzyce raczej można odnaleźć młodzieńczą, niczym nieskażoną energię, która wciąż sprawia , że nie brakuje im entuzjazmu, tak bardzo potrzebnego nie tylko do tworzenia, ale nam wszystkim do życia."
Piotr Bielawski blog/natemat.pl - "Od lat z muzyki lidera, niezależnie od składu zespołu emanuje niezwykła pozytywna energia. Rejestracja koncertu uchwyciła wiele z tej pogody ducha, takich płyt nie powstaje w Polsce wiele. Dlatego właśnie warto poświęcić chwilę na album "Sunshine Of Your Love". Ja swoją kopię zabieram do samochodu na wakacje."
Rafał Garszczyński radiojazz.fm - Ponieważ trio jest typowo koncertową formacją toteż ich koncerty wywołują ogromny entuzjazm publiczności a zachętą do spotkania z zespołem niech będą słowa Piotra Iwickiego z recenzji dla miesięcznika Jazz Forum: "Gdy całość przechodzi w klimaty osadzone w basenie Karaibów.jesteśmy pewni-Maseli,Barański i Soltis to koncertowe zwierzęta"