Bluesowe Szlaki - koncert zespołu GREEN GRASS
Gdzie?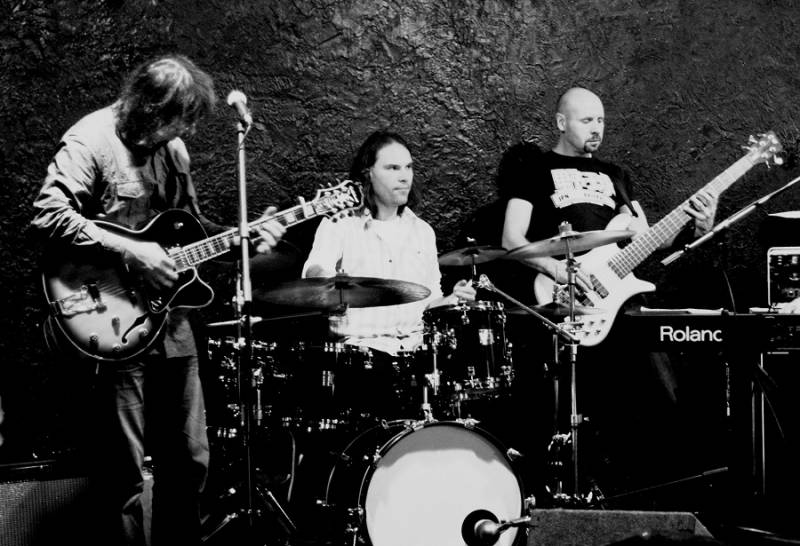 ."Bluesowe Szlaki" - koncert zespołu GREEN GRASS
Jacek Herzberg – gitara, śpiew
Andrzej Neumann – gitara basowa
Robert Robaszkiewicz - perkusja
Będzie to kolejne spotkanie z bluesem w ramach cyklu zatytułowanego "Bluesowe Szlaki".
W muzyczną podróż do magicznych czasów narodzin i rozwoju bluesa zabierze nas zespół Green Grass. Razem z bydgoskimi bluesmanami przeniesiemy się do źródeł tej muzyki, odwiedzimy charakterystyczne dla bluesa miejsca, takie jak Delta Mississippi czy Chicago, poznamy sylwetki największych twórców tego gatunku. Zróżnicowany program koncertu ukazuje bogactwo odmian i stylów bluesa oraz jego wpływ na rozwój innych gatunków muzyki, takich jak jazz czy rock'n'roll.
Zespół GREEN GRASS zaistniał na polskiej scenie bluesowej w roku 1991. Ma na koncie kilkaset zagranych koncertów, wśród których były zarówno występy w salach klubowych, jak i na dużych scenach plenerowych.
W swojej twórczości zespół posługuje się uniwersalnym muzyczny językiem wywodzącym się z najlepszych tradycji bluesa i rock'n'roll'a. Repertuar stanowią klasyczne bluesowe evergreeny oraz własne kompozycje.
GREEN GRASS jest laureatem kilku prestiżowych festiwali: Rawy Blues w Katowicach, Bluesady w Szczecinie, Olsztyńskich Nocy Bluesowych. Wielokrotnie występowali na największych imprezach bluesowych w Polsce, takich jak: Suwałki Blues Festival, Toruń Blues Meeting, Blues Express w Zakrzewie, Muzyczny Camping w Brodnicy, Jimiway w Ostrowie Wlkp., i wielu innych. Znaczącym wydarzeniem w historii zespołu był występ na festiwalu Przystanek Woodstock. Do sukcesów GREEN GRASS należy zaliczyć też wspólny koncert z legendą angielskiego rythm and bluesa zespołem The Animals, czy występy na jednej scenie z takimi gwiazdami światowego bluesa jak: Dave Kelly, Canned Heat, Cephas & Wiggins, Junior Wells, i in..
Od 2012 roku grupa współpracuje z amerykańskim pianistą Shrimp City Slim'em w ramach projektu "Transatlantic Blues Project".
Więcej informacji o zespole:
www.greengrass.pl
https://www.facebook.com/greengrass.bluesband/
Wstęp-cegiełka na Światłownię - 10 zł,niepełnosprawni, emeryci, studenci-8 zł.