Wernisaż: Adama Papke akwarele zebrane tu i tam
Gdzie?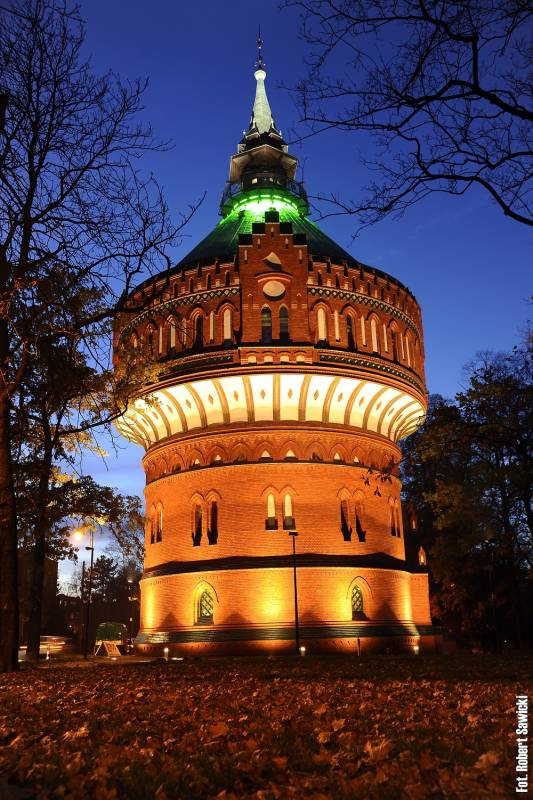 Wystawa będzie czynna do 07 maja.
Taka identyfikacja ekspozycyjna to zaproszenie do oglądania twórczych podróży po świecie. Fascynacje malarskie pejzażami oraz wedutami z bardziej lub mniej znanych zakątków Europy czy innych kontynentów. Akwarele, które z większej odległości jawią się jako barwne abstrakcje, z bliska urzekają mistrzowską precyzją rozpoznawalnych obiektów ożywionych i nieożywionych. Czasem na horyzoncie dostrzegamy jaśniejące wśród ciemnych chmur zabudowania, innym razem są to sylwetki ludzi na słonecznej skarpie. W każdym przypadku jest to perfekcja w trudnej technice malarstwa akwarelowego, a także niepowtarzalna osobowość artysty .
Adam Papke jest absolwentem Państwowego Liceum Sztuk Plastycznych im. Leona Wyczółkowskiego w Bydgoszczy. W 1993 roku uzyskał dyplom w pracowni malarstwa prof. Mieczysława Wiśniewskiego. Zajmuje się malarstwem sztalugowym, fotografią reklamową oraz projektowaniem graficznym. Specjalizuje się w technice akwareli. Jest Członkiem Zarządu Stowarzyszenia Akwarelistów Polskich.
Prace Adama Papke znajdują się w zbiorach muzeów oraz zbiorach prywatnych w Polsce i innych krajów, jak np.: Niemcy, USA, Kanada, Japonia, Hiszpania, Ukraina, Francja, Szwecja, Litwa, Peru, Norwegia, Włochy, Wielka Brytania.
Udział w ważniejszych wystawach :
- Pracownia malarstwa prof. Mieczysława Wiśniewskiego; Galeria El, Elbląg
- Ogólnopolskie Triennale Akwareli bwa Lublin
- II Biennale Plastyki Bydgoskiej bwa Bydgoszcz
- Projekt HALLO Galeria Miejska bwa Bydgoszcz
- Wystawa akwareli "Ojciec i Syn"; Galeria Wspólna Bydgoszcz
- Międzynarodowa wystawa akwareli; Nordisk Akvareli; Klevfos, Norwegia
- Międzynarodowa wystawa akwareli; Maccagano, Włochy
- Wystawa malarstwa; Salon d'ete Lausanne, Szwajcaria
- Międzynarodowa wystawa akwareli; Cordoba, Hiszpania
- Międzynarodowa wystawa akwareli; Kazimierz Dolny
- Światowe Triennale Akwareli; Seul, Korea Południowa
- Międzynarodowa wystawa akwareli; Lianca, Hiszpania
- Międzynarodowa wystawa akwareli; Castra, Słowenia
- Wystawa Stowarzyszenia Akwarelistów Polskich; bwa Kraków
- Świtowe Biennale Akwareli; Vancouwer, Kanada
- Międzynarodowa wystawa akwareli; Avignon, Francja
- Światowe Biennale Akwareli; Hong Kong
- Światowa wystawa akwareli; Fabriano, Włochy