Retransmisja koncertu: Tede & Sir Mich
Gdzie?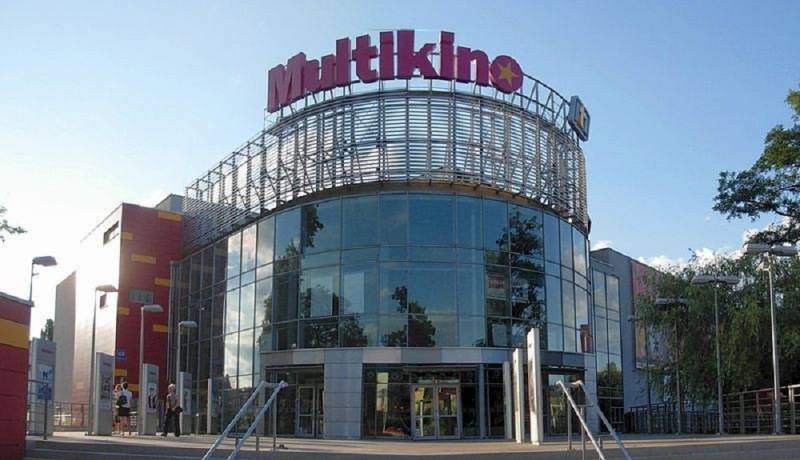 Tede & Sir Mich "Pół Życia Na Żywo"
Retransmisja koncertu z warszawskiego klubu Stodoła na wielkim ekranie 20 kwietnia tylko w sieci Multikino!
Multikino i Wytwórnia Wielkie Joł prezentują wyjątkowy koncert duetu Tede i Sir Mich zatytułowany "Pół Życia Na Żywo". Jest to zapis niecodziennego wydarzenia, które odbyło się 4 grudnia 2016 roku w warszawskim klubie Stodoła, podczas którego Tede wystąpił w akompaniamencie ponad dwudziestu muzyków.
"Pół Życia Na Żywo" to przekrój twórczości TEDE od pierwszego oficjalnie wydanego kawałka, aż po dzień dzisiejszy. Utwory nie prezentowane dotychczas na żywo, a także te znane z koncertów w nowych, często zaskakujących aranżacjach przygotowanych przez Sir Micha specjalnie na tę okazję.
Gościnnie występują między innymi Grzegorz Skawiński, Waldemar i Adam Tkaczyk, czyli prawie cały zespół Kombii, a także wokalistki - Setka, Patricia Kazadi i Sylvia Grzeszna oraz kwartet smyczkowy Con Le Corde.
"Wiele miesięcy przygotowań zaowocowało świetnym koncertem, który został dopracowany w każdym szczególe. Świetne widowisko i niezapomniane wydarzenie, które powinien zobaczyć każdy fan - nie tylko rapu, ale po prostu dobrej muzyki." – Adam Romanowski, redaktor naczelny Magazynu Vaib.
"Widziałem setki koncertów w swoim życiu, w tym dziesiątki hiphopowych. Koncert TEDE w Stodole śmiało mogę zaliczyć do najlepszych rapowych produkcji, które miałem okazję przeżywać na żywo." – Piotr Tarasewicz, CGM.pl
"Wyjątkowy koncert i niesamowita energia. To po prostu trzeba zobaczyć" – dodaje Sir Mich.
Tytuł: "Tede & Sir Mich "Pół Życia Na Żywo" Stodoła
Data wydarzenia: 20 kwietnia, 20:00
Czas trwania: ok. 90 min
Produkcja: PL, 2017
Nagranie zrealizowano 4 grudnia 2016 w warszawskim klubie Stodoła.
Język: Polski, oryginalny, bez napisów
Koncert od 15 lat
Koncert "Pół Życia Na Żywo" widzowie zobaczą tylko 20 kwietnia 2017 o 20:00, w następujących kinach sieci Multikino: Bydgoszcz, Czechowice-Dziedzice, Elbląg, Gdańsk, Gdynia, Jaworzno, Katowice, Kielce, Koszalin, Kraków, Lublin, Łódź (Silver Screen), Olsztyn, Poznań 51, Radom, Rumia, Rybnik, Rzeszów, Słupsk, Szczecin, Tychy, Warszawa Złote Tarasy (Sala premierowa, premiera z udziałem Artystów i Twórców), Wrocław Pasaż, Włocławek oraz Zabrze.
Ceny biletów:
Warszawa Złote Tarasy (Premiera z udziałem Artystów i Twórców): 28 zł
Gdańsk, Gdynia, Kraków, Łódź (Silver Screen), Poznań 51, Wrocław Pasaż: 26 zł
Pozostałe kina: 24 zł
Bilety już w sprzedaży na www.multikino.pl