Maraton filmowy ENEMEF: Noc Grozy
Gdzie?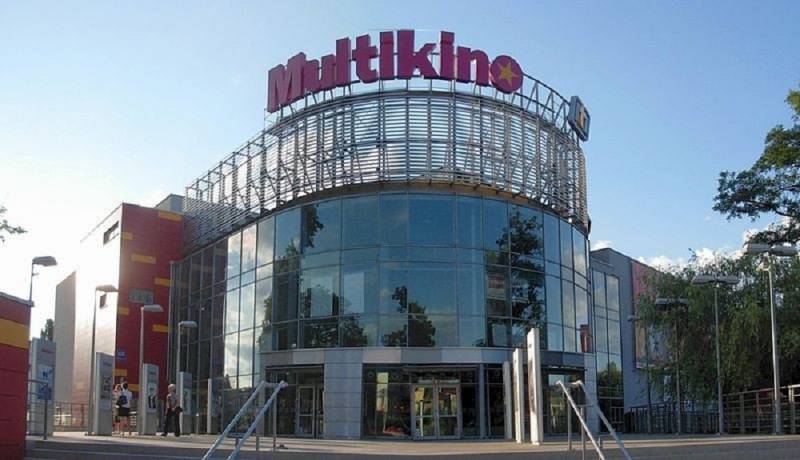 ENEMEF: Noc Grozy to wyjątkowa okazja, aby poznać mroczną stronę kina i obejrzeć aż cztery najbardziej przerażające filmy ostatnich miesięcy, w tym premierę i przedpremierę! Kinowa sala stanie się areną rozgrywek dla niewytłumaczalnych zjawisk, szokujących scen grozy i panoszącego się zła.

Przenikające z ekranu demoniczne byty z zaświatów, lejąca się obficie krew i ciężka, tajemnicza atmosfera wzbudzą lęk nawet u największego śmiałka. Ta noc to wyzwanie dla widzów o mocnych nerwach, gotowych poznać granicę ludzkiej wytrzymałości. W repertuarze:
- wstrząsająca, oparta na faktach OSTATNIA KLĄTWA - premierowo!
- klimatyczny, trzymający w napięciu W GŁĄB LASU - przedpremierowo!
- makabryczny slasher BODOM
- hipnotyzujące i mroczne ZŁO WE MNIE.
Więcej informacji: http://www.enemef.pl
ENEMEF: NOC GROZY odbędzie się 21 kwietnia jednocześnie w 31 Multikinach w Polsce: Bydgoszcz, Czechowice-Dziedzice, Elbląg, Gdańsk, Gdynia, Jaworzno, Katowice, Kielce, Koszalin, Kraków, Lublin, Łódź, Olsztyn, Poznań 51, Poznań Malta, Radom, Rumia, Rybnik, Rzeszów, Słupsk, Szczecin, Tychy, Warszawa Targówek, Warszawa Ursynów, Warszawa Wola Park, Warszawa Złote Tarasy, Włocławek, Wrocław Pasaż, Wrocław Arkady, Zabrze, Zgorzelec.
Ceny biletów: od 26 do 32 zł za całą noc w kinie (cztery filmy):
- 26 zł: cena promocyjna: dla kilku tysięcy osób, wylosowanych wśród wszystkich, którzy zarejestrowali się na www.enemef.pl - dostaną oni specjalnego zniżkowego SMSa, który uprawnia do nabycia dowolnej liczby biletów w cenie 26 zł każdy
- 32 zł: cena normalna Wielka Dolewka Coca Coli: do każdego biletu dodawany jest kupon uprawniający do jednorazowej dolewki napoju (Coca Cola, Fanta, Sprite).
W Multikinie Złote Tarasy ceny biletów są wyższe o 2 zł (nie dotyczy biletów ze zniżkami smsowymi).
Godzina rozpoczęcia i zakończenia:
Rozpoczęcie o 22:00, przewidywany koniec ok. 5:00 rano
Kolejność emisji filmów:
Głosowanie na kolejność emisji filmów możliwe jest na www.enemef.pl do 16 kwietnia. Wyniki głosowania zostaną podane 17 kwietnia wieczorem.
Rezerwacja i przedsprzedaż biletów:
- brak możliwości rezerwacji biletów,
- bilety w przedsprzedaży można kupić w kinie oraz przez internet na stronie Multikina,
- przedsprzedaż rozpocznie się 6 kwietnia.
Odpowiedzi na najczęściej zadawane pytania:
- ograniczenie wiekowe: 15 lat (skończone); osoby w wieku poniżej 18 lat muszą przynieść ze sobą zgodę rodzica lub prawnego opiekuna, wzór zgody można znaleźć na www.enemef.pl (na marginesie po wybraniu repertuaru) oraz na www.multikino.pl,
- możliwość wnoszenia prowiantu i napojów: zgodnie z Regulaminem Multikina nie można na sale kinowe wnosić ani napojów, ani jedzenia zakupionego poza Multikinem,
- specjalne zniżkowe bilety (SMSowe), w cenie 26 zł można kupić tylko w terminie, podanym w SMSie;
- filmy są wyświetlane w wersjach z oryginalną ścieżką dźwiękową, z polskimi napisami,
- pomiędzy filmami będą około piętnastominutowe przerwy w trakcie których można skorzystać z WC, barów itp.,
- kupony na dolewkę Coca-Coli będą rozdawane przy wejściu na ENEMEF.