Wieczór z Puccinim – Jonas Kaufmann w mediolańskiej La Scala
Gdzie?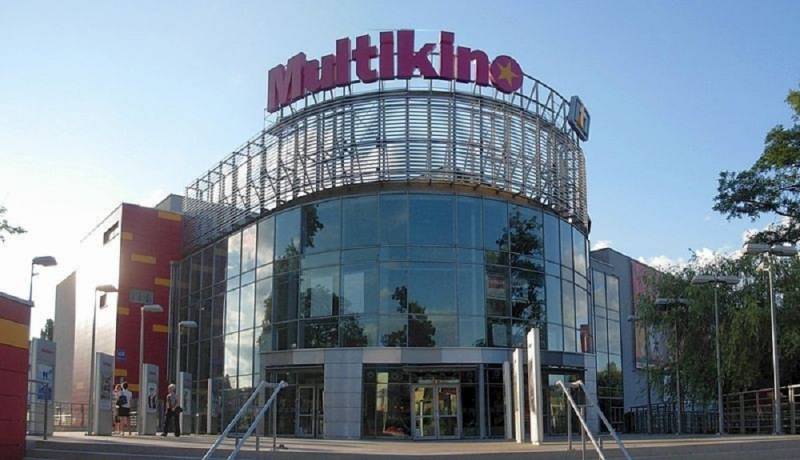 Wieczór z Puccinim – Jonas Kaufmann w mediolańskiej La Scala!
W czerwcu 2015 roku, na deskach wielkiej włoskiej opery – La Scala w Mediolanie, występuje niemiecki tenor Jonas Kaufmann w jednym z najbardziej oczekiwanych koncertów tego roku, gdzie wykonuje najpopularniejsze arie Pucciniego z towarzyszeniem orkiestry filharmonijnej La Scala. Koncert całkowicie oszołomił publiczność, a dowodem na ogromny sukces tego show może być nie tylko pięciokrotny bis, ale i niekończące się owacje na stojąco. Koncert zostanie wyświetlony 18 kwietnia 2017.
To widowisko, stające się już powoli legendarnym, jest punktem wyjścia dla poruszającej produkcji pod tytułem "Wieczór z Puccinim", której częścią jest również film wprowadzający widza w życie Pucciniego oraz szczegóły jego twórczości. Kilka nagrań archiwalnych, przeplecionych narracją Kaufmanna ożywa na ekranie.
Podczas koncertu wybrzmiewają dobrze znane melodie z kompozycji Pucciniego, fragmenty z oper takich jak: "Tosca", "Manon Lescut", "Dziewczyna ze Złotego Zachodu", czy "Turandot", a wśród nich aria "Nessun Dorma", o której sam Kaufmann mówi:
"Nessun Dorma to najbardziej uwielbiana aria na świecie. Legendarny już koncert Trzech Tenorów, podczas którego wybrzmiała także ona, odbył się kilka dni przed moimi dwudziestymi pierwszymi urodzinami. Bardzo długi czas nie śmiałem zaśpiewać tej arii, tak bardzo byłem oczarowany jej magią. Do dziś przechodzą mnie dreszcze, kiedy jej słucham."
Jonas Kaufmann to jeden z największych żyjących tenorów. Publiczność może cieszyć się wielobarwnym, czystym, silnym głosem oraz doskonale dopracowanymi technikami wokalnymi cenionego przez krytyków śpiewaka w jednej z najsłynniejszych oper świata. Poza perfekcyjnym głosem, artysta posiada także rzadką umiejętność całkowitego oddania się każdej roli, w którą się wciela. Wynikająca z tego wiarygodność szczególnie istotna jest w repertuarze, w którym występuje tenor w La Scala, przez to, że wykonuje wiele arii Pucciniego. Podczas koncertu towarzyszy mu orkiestra Teaatro alla Scala pod kierownictwem Jochena Riedera.
Towarzyszący koncertowi film wyreżyserował nagrodzony statuetką Emmy Brian Large, z którego nazwiskiem wiążą się liczne projekty filmowe związane w muzyką klasyczną powstające w przecięgu ostatnich czterdziestu lat, między innymi większość produkcji transmisji na żywo Metropolitan Opera.
Czas trwania produkcji to 2 godziny 36 minut.
Program:
Wiły – Ecco la casa... Torna ai felici dì ...Preludiom i La Tregenda
Edgar – Orgia, chimera dall'occhio vitreo – III. akt Preludiom
Manon Lescaut – Donna non vidi mai, Intermezzo, Ah! guai a chi la tocca! ... No! pazzo son! Guardate!
Tosca – E lucevan le stelle – III. akt Preludiom
Madame Butterfly – Intermezzo
Dziewczyna ze Złotego Zachodu – Una parola sola! ... Or son sei mes
Siostra Angelica – Intermezzo
Turando – Nessun Dorma
"Wieczór z Puccinim" będzie można zobaczyć 18 kwietnia 2017 roku
o godz. 18.00 w wybranych kinach sieci Multikino: Bydgoszcz, Gdańsk, Gdynia, Jaworzno, ,Katowice, Koszalin, Kraków, Lublin, Łódź, Olsztyn, Poznań Stary Browar, Rzeszów, Słupsk, Szczecin, Warszawa – Złote Tarasy, Warszawa – Ursynów, Wrocław – Pasaż oraz Zabrze.
Ceny biletów:
Warszawa: 28 zł
Gdańsk, Kraków, Łódź, Poznań 51, Wrocław – Pasaż: 26 zł
Pozostałe kina: 24 zł
Bilety na "Wieczór z Puccinim" w sprzedaży od 30 marca. Można je nabyć
w kasach biletowych kin oraz online na stronie www.multikino.pl.