Bydgoszcz Anniversary Run
Gdzie?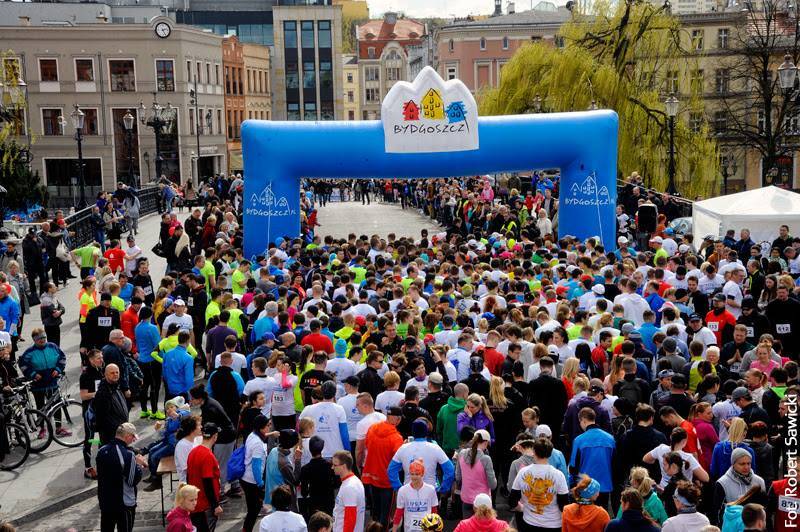 Doskonała atmosfera, emocjonująca sportowa rywalizacja, przepięknie położona trasa. Taki jest Bydgoski Bieg Urodzinowy. To jedyna masowa impreza sportowa organizowana z okazji Urodzin Bydgoszczy. Na pięciokilometrową trasę ruszamy po to, by świętować nadanie Bydgoszczy praw miejskich. Impreza jest skierowana przede wszystkim do początkujących zawodników, którzy dopiero zaczynają swoją biegową przygodę. Stąd umiarkowany dystans, symboliczne koszty wpisowego i przejrzysta formuła rywalizacji.
Spodziewamy się, że w tegorocznej imprezie weźmie udział około 1 500 zawodników. Będzie to największy bieg Aktywnej Bydgoszczy w historii. Dotychczas pakiety startowe były rezerwowane w błyskawicznym tempie. To pozwala wierzyć, że po raz kolejny bydgoszczanie zdecydują się świętować na sportowo. Niezmiennie czekamy na starcie na biegające rodziny, zachwycających formą seniorów i gości z całego regionu.