20 - lecie FORMACJI Chatelet
Gdzie?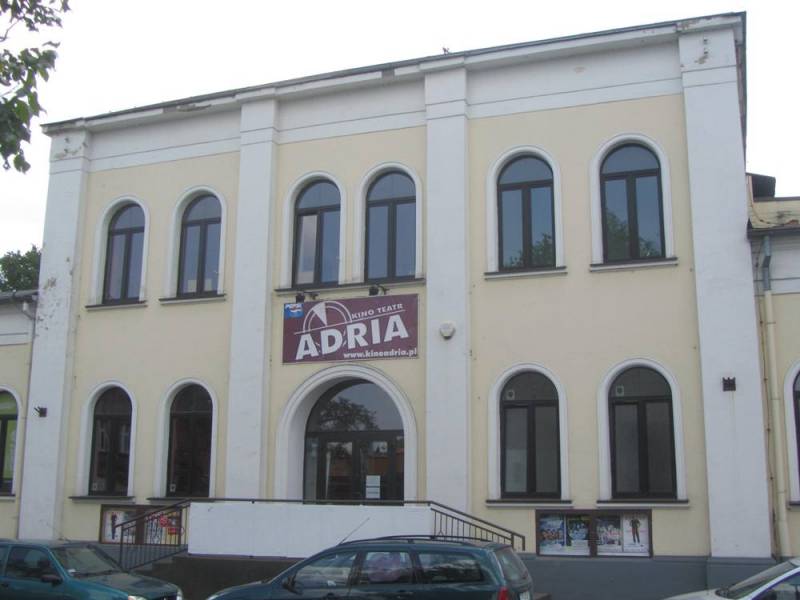 20 - lecie FORMACJI Chatelet "Gramy Dalej"
Rezerwacje biletów tel: 52 371 27 39 ; tel 606-200-660
Bilety do nabycia:
- Sekretariat pok. nr 3 (parter) pon-piątku od 09.00-17.00
-www.kupbilecik.pl
Cena biletu 65 -70 zl
NIESAMOWITY Jubileusz w Bydgoszczy !!!
Tylko 14.02.2017 w kinoteatrze ADRIA o 19:30! 20 - lecie FORMACJI Chatelet. Wystąpią w programie: "Gramy dalej czyli 20-lecie KABARETU i ...takiego rarytasu nie można pominąć. Coś dla wszystkich fanów kabaretu Basia, Michał i Adam, który o jubileuszu mówi:
"Gdyby 20 lat temu ktoś powiedział mi, że Formacja będzie istniała tak długo to pewnie uznałbym to za świetny żart. To miała być tylko zabawa, a nie sposób na życie. Ale życie pisze swoje, kompletnie nieprzewidywalne scenariusze. Te 20 lat to wielka, nieustająca przygoda. To praca, to zabawa, to pasja, to chwile lepsze i gorsze, to po prostu kabaret.
I dzięki temu możemy z dumą zaprezentować państwu nasz jubileuszowy program! Bez naszej publiczności nie było by ani jednego dnia z tych 20 lat. To dla was tworzymy, dla was wychodzimy na scenę i to was chcemy bawić. Mimo, że 20-lecie to już wydarzenie historyczne nie będziemy tylko przypominać przeszłości. Specjalnie z tej okazji przygotowaliśmy dla was zupełnie nowe filmy, piosenki i przede wszystkim skecze z waszymi ulubionymi bohaterami. Odpowiadam na najczęściej zadawane pytanie : Tak Buba wróci w zupełnie nowej odsłonie. Będą też liczne niespodzianki, będą goście, a i tortu nie zabraknie. Bądźcie z nami podczas tego magicznego wieczoru. Idź na Chatelet i śmiej się z sensem !"